Hot Dogs & Beer Free Of Charge At Nikuda Ne Edem Restaurant
Thursday is supposed to be a day of hot dogs and beer at the Nikuda Ne Edem Restaurant. In the evening when ordering a hot dog, you will get a mug of beer free of charge. The action starts on 16th July and will continue until the end of August.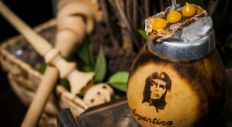 Kitchen:
Chefs
Average bill:
1500-2000 rub
Address:
15 bldg. 8, Rochdel'skaya str., Moscow
The date has been chosen not by chance. The Day of Hot Dog is celebrated in the USA in the middle of July. This feast became official in 1957 and since that time it has been celebrating by the entire country.
Nikuda Ne Edem did much to get prepared for the feast. The Chef Dmitry Shurshakov developed a few options for hot dogs to avoid repeating the same dish from Thursday to Thursday. However, a mug of beer free of charge will definitely not change. Theofferwill bevalidfrom 6 pmto 8 pm.
There is another amusement for the evening. This time – a musical one. An interactive DJ will be working at Nikuda Ne Edem on Thursday: the guests will send him sms with the title of their favourite song and he will make a playlist for a party consisting of such requests.
Read also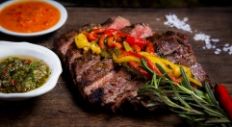 The brand chef of Pab Lo Picasso Roberto Jacomino Perez is good at experimenting with meat offering his own means to fig...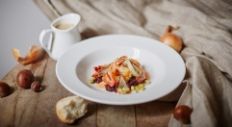 The chef of the Projector Restaurant Maxim Myasnikov keeps experiments with nuts. Chestnuts and hazelnuts seem to become...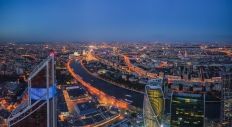 The restaurant holding White Rabbit Family is preparing to open a new project Sakhalin in the highest building in Europe...
ON TOP