Goatling Dishes In Noah's Arc Menu
The autumn menu has been available at the Noah's Arc Restaurant since the beginning of October. This time the project chef decided to make a mono-selection and took goatling meat and liver as a base.
The menu includes 8 dishes cooked per traditional Armenian recipes. Among new positions there is thick soup in pot, blade baked in the special sauce, Goatling Stroganoff made of heart and liver, kebab and 4 options for barbecue so beloved by guests.
Like before a majority of products and spices are delivered to the restaurant from Armenia that makes the dishes absolutely authentic.
Read also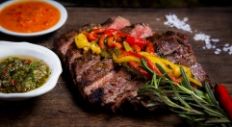 The brand chef of Pab Lo Picasso Roberto Jacomino Perez is good at experimenting with meat offering his own means to fig...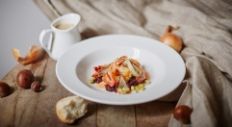 The chef of the Projector Restaurant Maxim Myasnikov keeps experiments with nuts. Chestnuts and hazelnuts seem to become...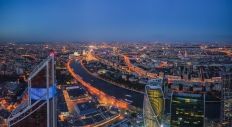 The restaurant holding White Rabbit Family is preparing to open a new project Sakhalin in the highest building in Europe...
ON TOP