Second Café Kitay Chi
The second Café Kitay Chi has been open on Malaya Dmitrovka, 4, so it's already a chain. Just like in the first café on Sretenka, they cook fast and almost in Chinese style here.
There are a few kinds of Chinese noodles on wok, dim sums with different flavours, Asian rice and many other dishes. The prices are still good!
Tasty dim sums and traditional Chinese noodles will soon be 4 times more in Moscow! As new chain cafes are expected to open on 1-ya Tverskaya-Yamskaya 4, Rozhdestvenka 5/7 and Pyatnitskaya 5.
Read also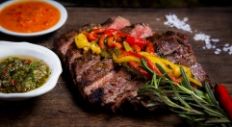 The brand chef of Pab Lo Picasso Roberto Jacomino Perez is good at experimenting with meat offering his own means to fig...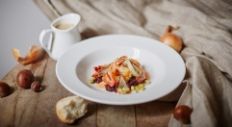 The chef of the Projector Restaurant Maxim Myasnikov keeps experiments with nuts. Chestnuts and hazelnuts seem to become...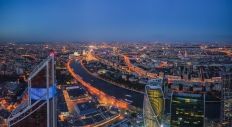 The restaurant holding White Rabbit Family is preparing to open a new project Sakhalin in the highest building in Europe...
ON TOP