Grabli Café At Central Kids' Store
Grabli Café has been open on the upper floor of the Central Kids' Store in Lubyanka. Here it is the most beautiful café in the chain.
The owner Roman Rozhnikovskiy and the architect Alena Tabakova created a project of the undiscovered world, the world of inventors and their enigmatic mechanisms, seekers for adventures and aeronauts – like from the novels of Jules Verne. Intricate retro mechanisms and real air balloon flying between two floors of the café, a huge dirigible and real models of flying machines, a collection of modern fantasy pictures, abundance of exotic greens, juicy mosaics and mirror decorations – all this transforms classical restaurant ambiance into a real show space. New Grabli is also a free-flow restaurant with more than 200 dishes presented on serving stations. However, only in Lubyanka they make pizza and Japanese rolls. Obviously, there are kids' dishes such as steamed chops, natural mashed potatoes on farm milk, berry mousses and compotes. To make your kids absolutely excited, send them to a quest accompanied with a pirate. And have lunch afterwards!
Teatralny proezd, 5/1, Moscow, tel. 8(499) 270-07-02

Open hours: 10.00-22.00
Read also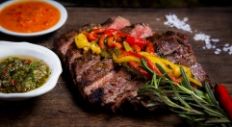 The brand chef of Pab Lo Picasso Roberto Jacomino Perez is good at experimenting with meat offering his own means to fig...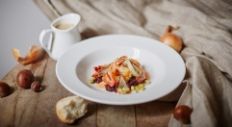 The chef of the Projector Restaurant Maxim Myasnikov keeps experiments with nuts. Chestnuts and hazelnuts seem to become...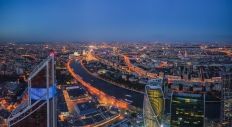 The restaurant holding White Rabbit Family is preparing to open a new project Sakhalin in the highest building in Europe...
ON TOP