Chicha Restaurant
Chicha is a new Peruvian restaurant from Boris Zarkov and Vladimir Mukhin.
The whole restaurant establishment in Moscow was expecting when the Peruvian project from White Rabbit Family would be open and seems to be not in vain.
The restaurant got its name from the black corn drink Chicha morada. It's made the same way in Moscow restaurant as in Peru: black corn on the cob and pineapple spices.
The Peruvian cuisine consists of expansion and adaptation. Its three main trends, namely Creole, Chifa and Nikkei are obviously represented in the menu.
The kitchen chef Alexey Kogai, who had an internship in the famous Maido Restaurant (the 44th place in The World's 50 Best Restaurants), cooks unusual tiraditos and sushi. The chef Vasiliy Zaitsev (the ex sous-chef of the Zodiac Restaurant) together with Peruvian cooks cook dishes in the Creole and Chifa style. Halibut ceviche with Peruvian pepper aji amarillo sauce, tostaditos with salmon, guacamole and soya & citrus salsa, cauza with grilled octopus and fried quinoa, cheung fan with water chestnut, pork ribs anticuchos with corn scones – this is only a small part of dishes the guests may expect to try for the first time at the Chicha Restaurant.
Novinskiy boulevard, 31
Read also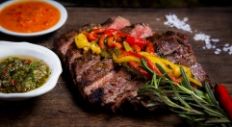 The brand chef of Pab Lo Picasso Roberto Jacomino Perez is good at experimenting with meat offering his own means to fig...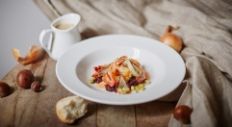 The chef of the Projector Restaurant Maxim Myasnikov keeps experiments with nuts. Chestnuts and hazelnuts seem to become...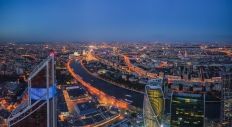 The restaurant holding White Rabbit Family is preparing to open a new project Sakhalin in the highest building in Europe...
ON TOP