Bistrot "Fedya, dich!"
The chef Sergey Yeroshenko has realized a new project "Fedya, dich!" combining bistrot and gastromarket at the Danilovskiy market.
In a small cozy café there are windows with cold ready-to-cook food: goose, goatling or duck is marinated, baked in the oven and sealed in vacuum pressure bag. At home you only have to slightly stew in the oven and perfect dinner is ready. Soon Sergey will start selling pates, sausages, compotes, pies, sauces and jams – all is high-quality and per moderate prices.
Café area houses a few tables for 25 guests with a small but bright menu. It obviously includes poultry dishes.
The selection of meat will keep changing at "Fedya" depending on the season. Today you may try wild duck at the café but you'd better hurry up as it is going to end soon.
Read also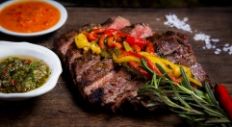 The brand chef of Pab Lo Picasso Roberto Jacomino Perez is good at experimenting with meat offering his own means to fig...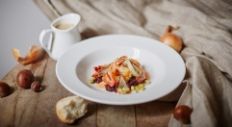 The chef of the Projector Restaurant Maxim Myasnikov keeps experiments with nuts. Chestnuts and hazelnuts seem to become...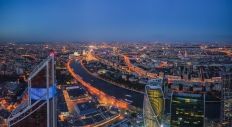 The restaurant holding White Rabbit Family is preparing to open a new project Sakhalin in the highest building in Europe...
ON TOP