Baked potatoes with pork and cep mushrooms
It is a very tasty and not hard to cook dish.

Ingredients:
Pork sirloin 500 g,




Potatoes 1 kg,




Onion 2 pc,




Dried cep mushrooms 1 cup,




Fresh tomatoes 2 pc,




Cheese 200 g,




Spring onion,




Salt to your taste,




Mayonnaise 1 tbsp.



Step 1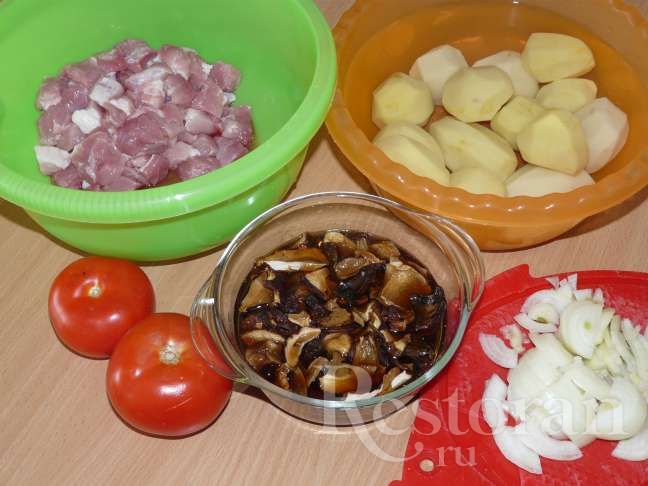 Prepare all products. Peel potatoes. Cut the meat into small pieces. Pour mushrooms with boiling water. Peel onion and cut into semi-rings.
Step 2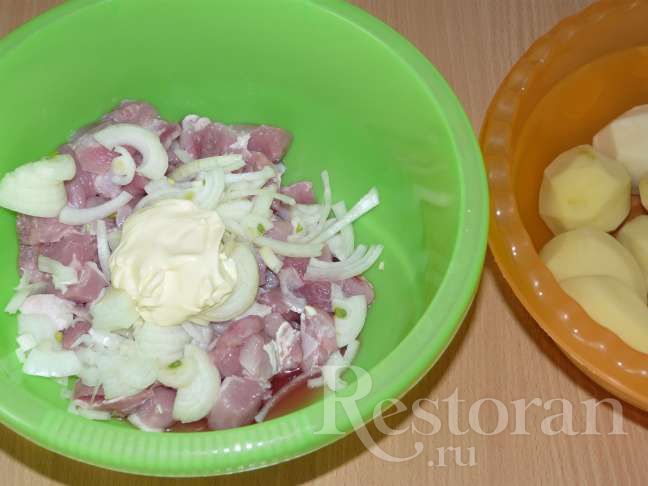 Add onion, salt and mayonnaise to the meat. Mix up all.
Step 3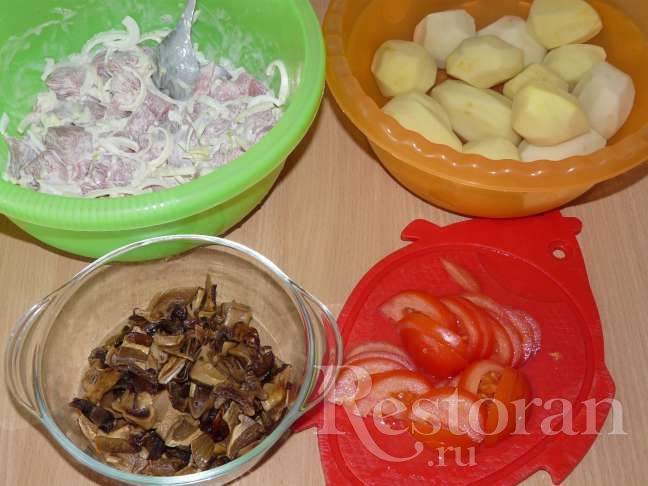 Wash out mushrooms well and place in a collander. Cut tomatoes into semi-rings.
Step 4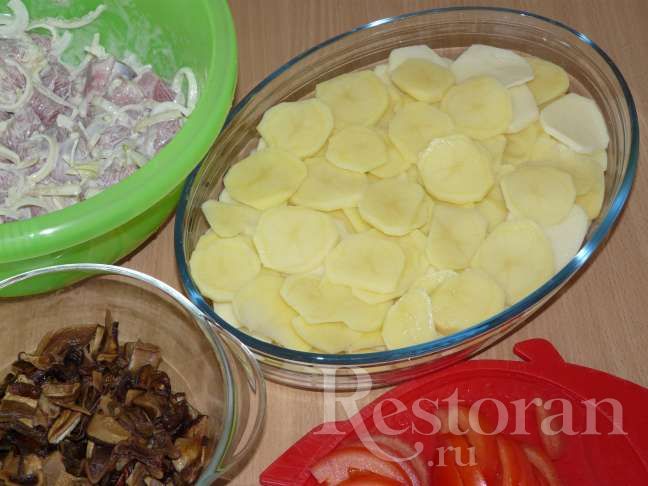 Cut potatoes into thin rings and arrange on the bottom of the baking pan. Sprinkle with salt and add 150-200 ml water.
Step 5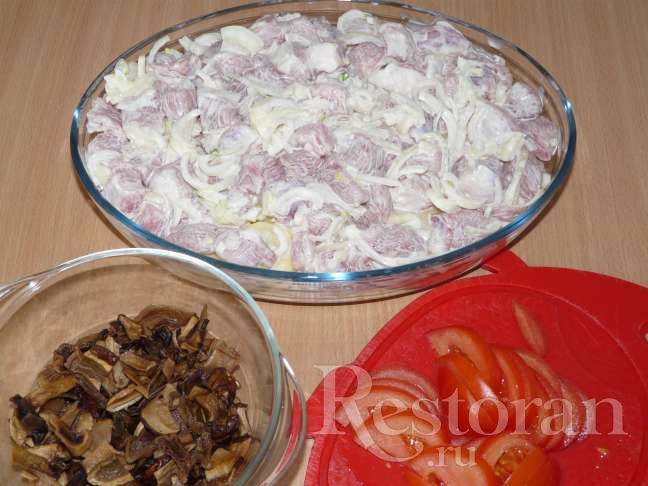 Then place the pork.
Step 6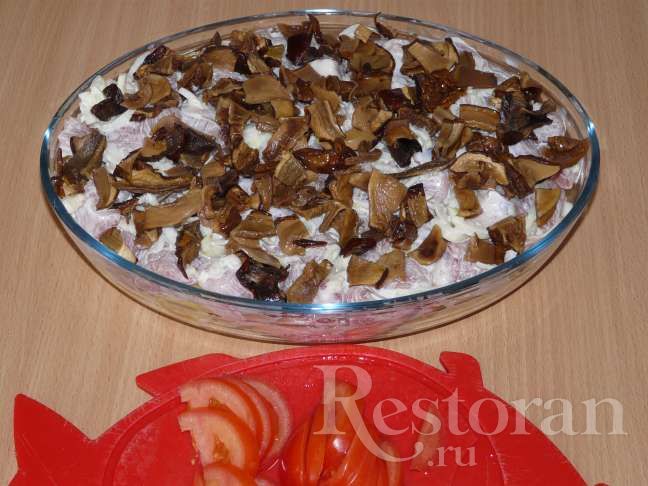 Place mushrooms on top of the meat.
Step 7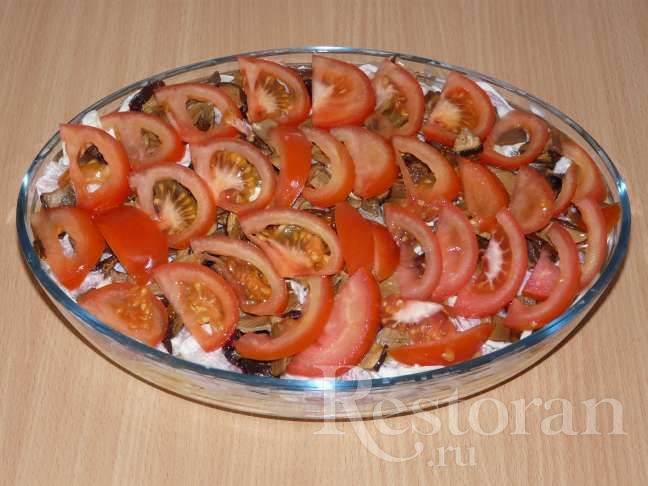 Then place tomatoes.
Step 8
Grate cheese on a big grater and sprinkle the top. Place our dish to the oven pre-heated until 250 degrees for approximately 50 minutes. Control cooking time depending on your oven. If you cannot switch off the top heat, top with the cheese 20 minutes before the readiness of the dish.
Step 9
Top ready potatoes with spring onion.
Bon appetite!
Similar recipes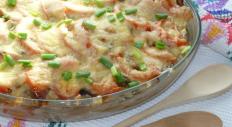 It is a very tasty and not hard to cook dish.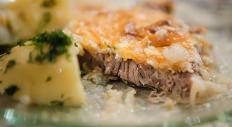 I think all cooked it! At least once! And now you may say – "Why is she writing about it?" Do not be angry, dear friends! There is a couple of small secrets which might help some of you. Anyway, this ...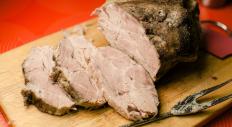 This is an interesting recipe. In this case the meat is very tender and juicy! You may serve it as a hot dish or use cold for sandwiches or starters.

ON TOP