Stewed pork neck
This is an interesting recipe. In this case the meat is very tender and juicy! You may serve it as a hot dish or use cold for sandwiches or starters.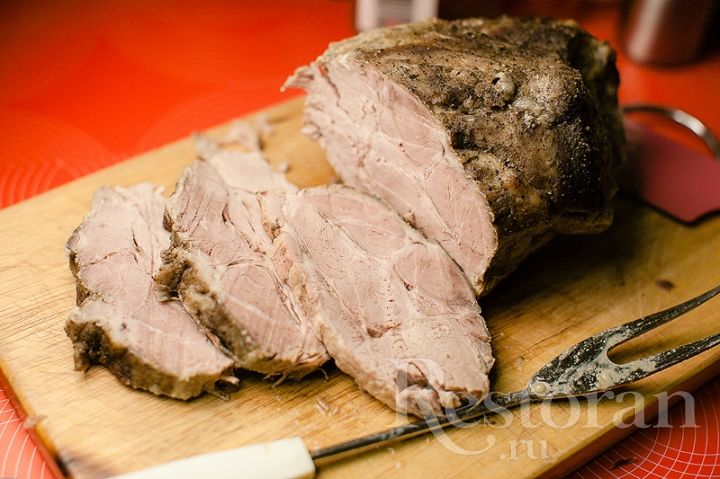 Ingredients:
Pork neck – 2 kg;

Carrot – 2 pc;

Leek – 1 pc;

Garlic – 1 clove;

Thyme – 1 pc;

White dry wine – 0.75 l;

Salt, black ground pepper;

Olive oil – 4 tbsp.
Step 1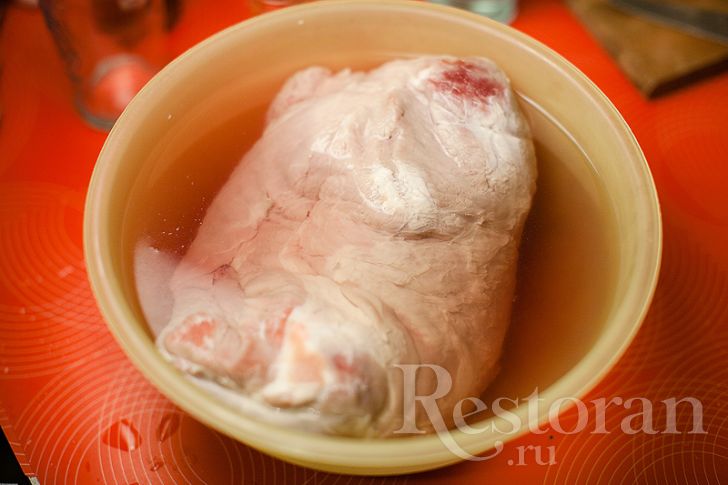 Soak neck in cold water for a night. Or just for 8 hours.
Step 2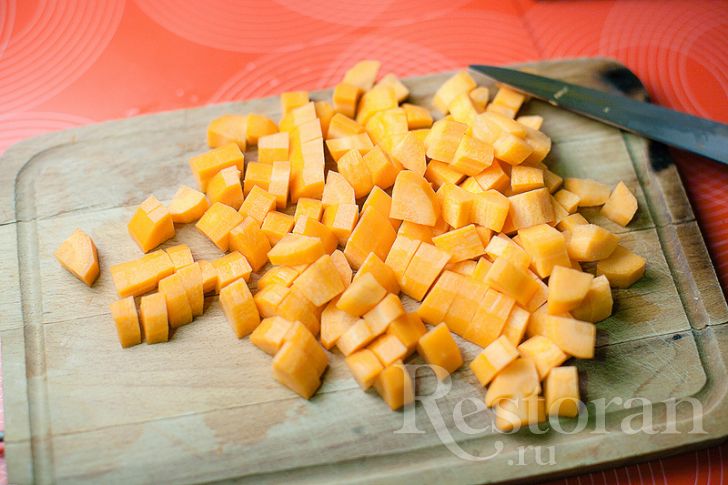 Prepare vegetables just before cooking. Peel and cut the carrot into cubes.
Step 3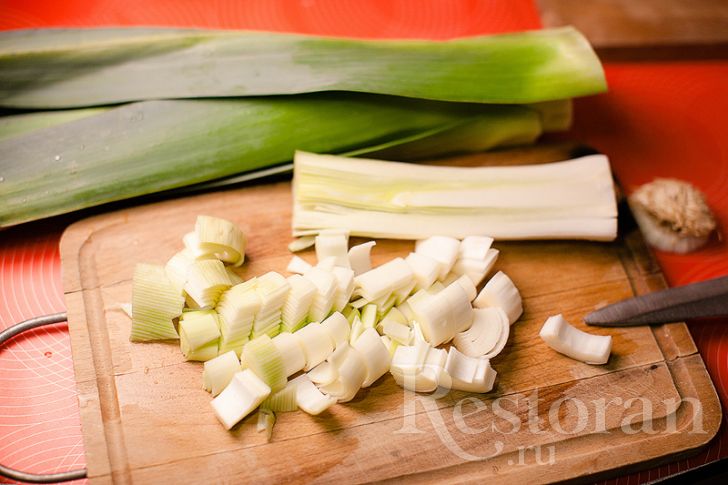 Do the same with white part of leek.
Step 4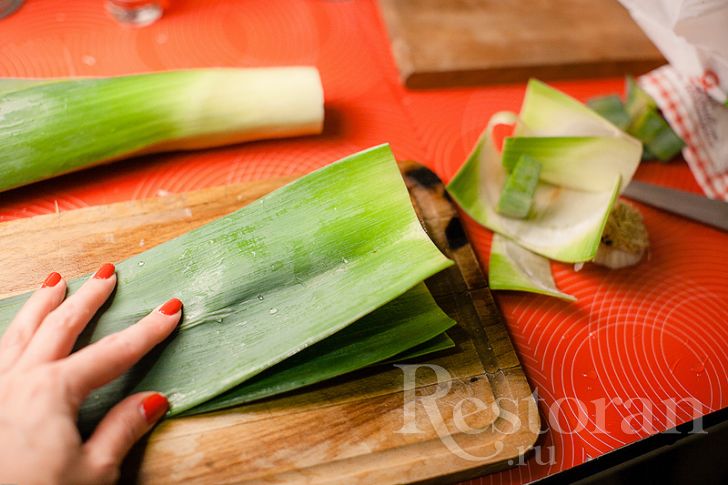 Wash carefully green stalks of the leek separately because there might be some ground between the leaves. Also cut into cubes.
Step 5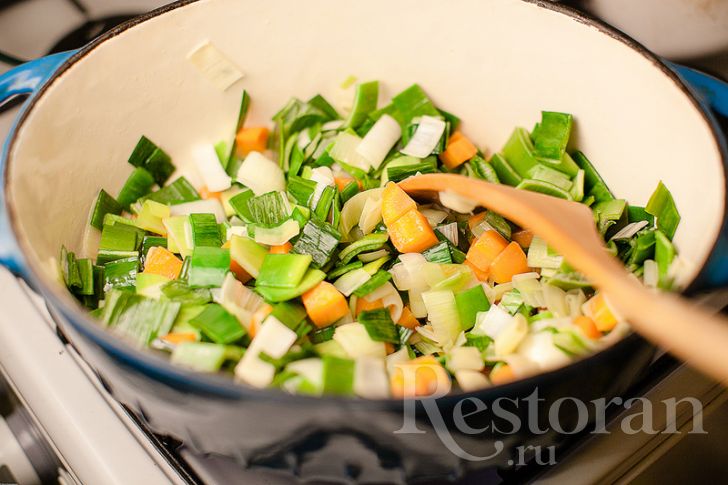 Heat over olive oil in a deep thick-wall saucepan and put the leek and carrot inside. Parboil on average heat.
Step 6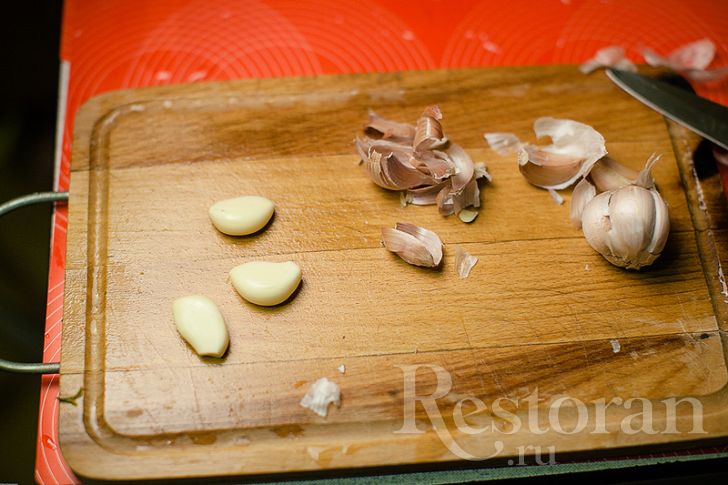 Press out the garlic with a flat side of knife and peel.
Step 7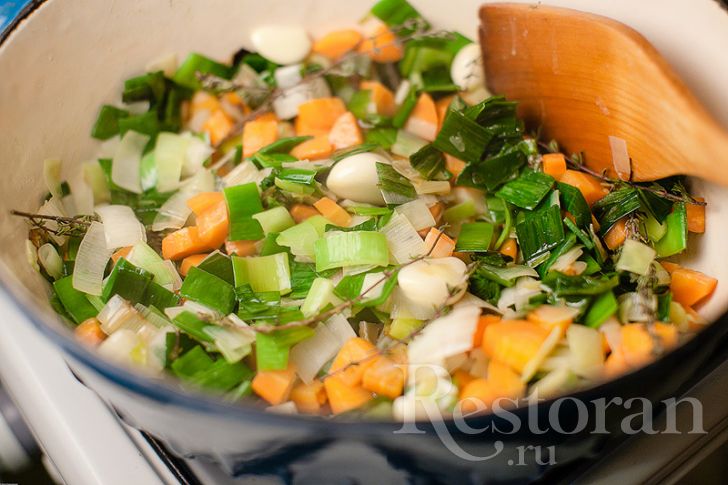 Put the garlic and thyme to the rest of vegetables. Parboil all together for 5-7 minutes until they get soft.
Step 8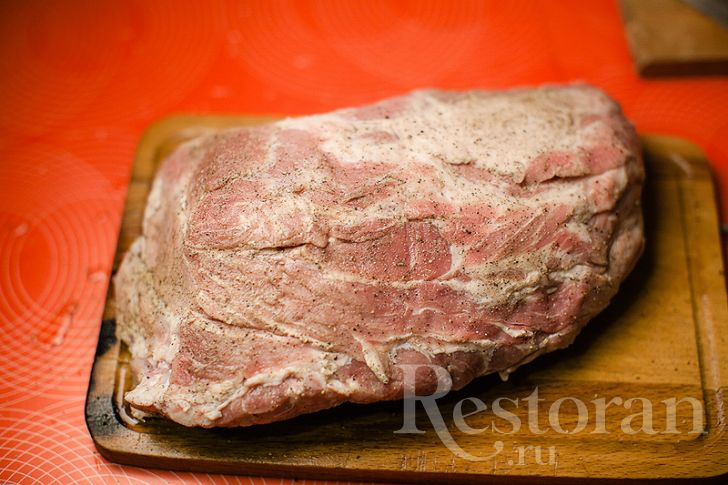 Take out the neck from the water and dry out with paper towel. Sprinkle with salt and peppr from all sides.
Step 9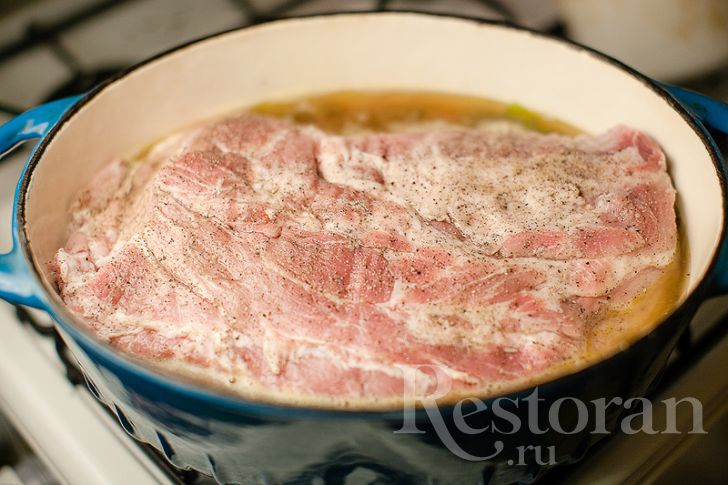 Pour white wine into the saucepan, heat over before baking, put the pork on top, cover and place into the oven pre-heated until 120 degrees for 2 hours.
Step 10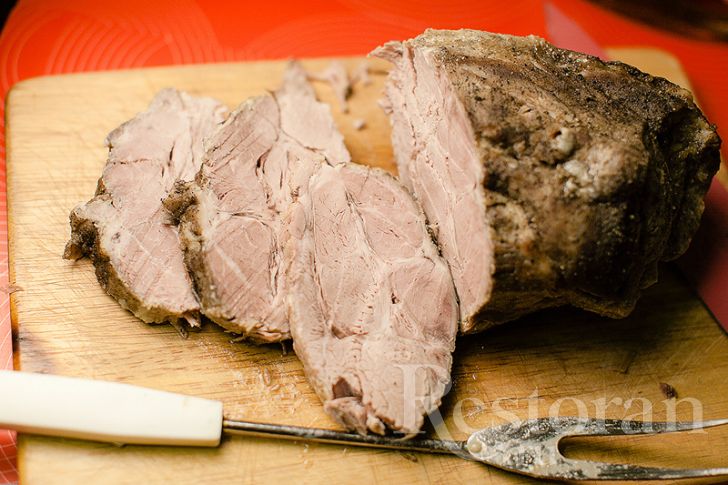 When the meat is ready, take it out and slice. Take vegetables out. Mashed potato is excellent as a side dish.
Bon appetite!
ON TOP