Beef lockets with Yorkshire pudding from Chelsea GastroPub
Chelsea GastroPub Restaurant shares a recipe of Yorkshire pudding with olives, dried tomatoes and thyme and also shows how to cook beef sirloin lockets in Josper.
Cooking time —
Complication —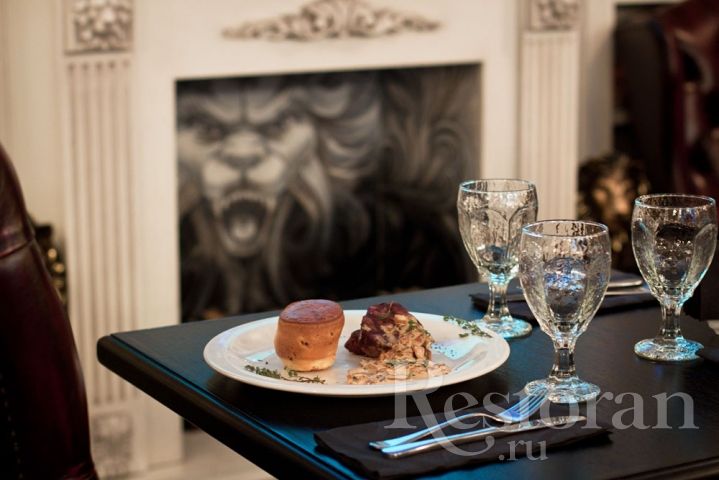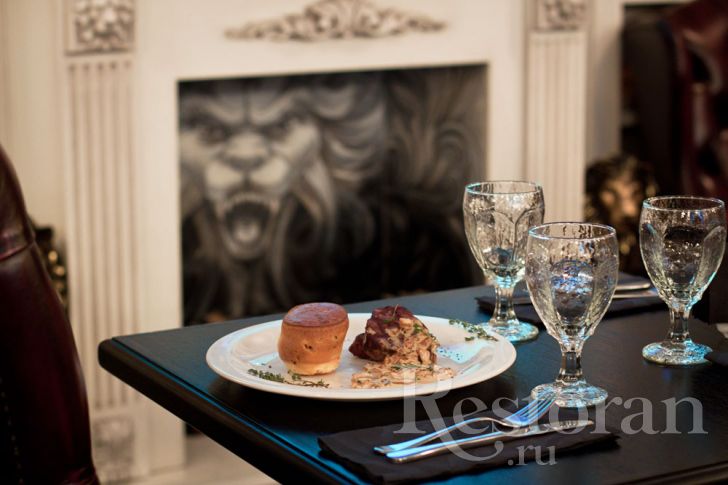 Ingredients:
For pudding:
Milk — 150 g

Flour — 120 g

Chicken egg — 1 pc (50 grams)

Salt — 1 g

Dried tomatoes — 20 g

Black/green olives — 12 g

Fresh thyme — 2 twigs
For lockets:
Cleaned beef — 200 g

Salt

Black ground pepper

Oil

Melted butter (for greasing cooked lockets)
Step 1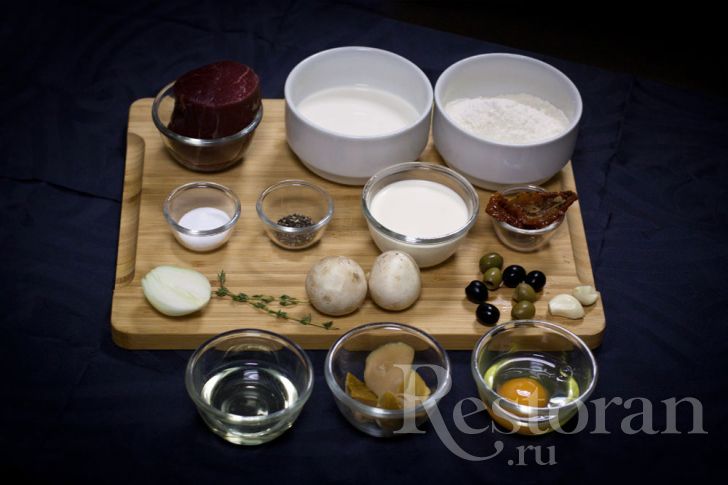 Prepare all needed products.
Step 2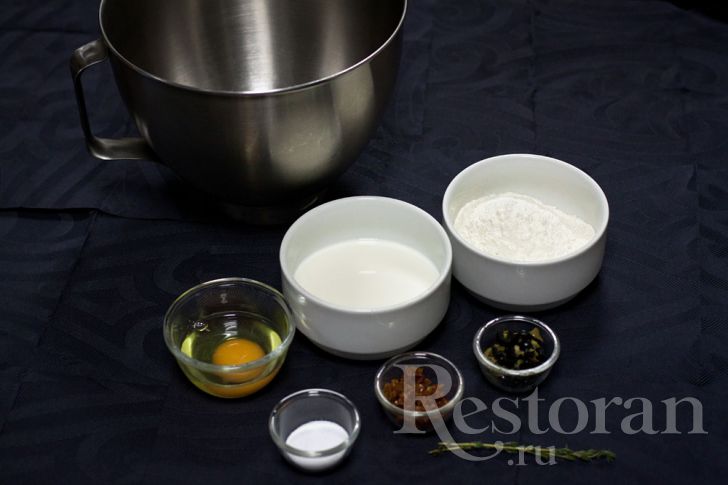 Start with the dough for pudding. It contains flour, milk, 1 egg, finely chopped olives and dried tomatoes, two twigs of thyme and salt.
Step 3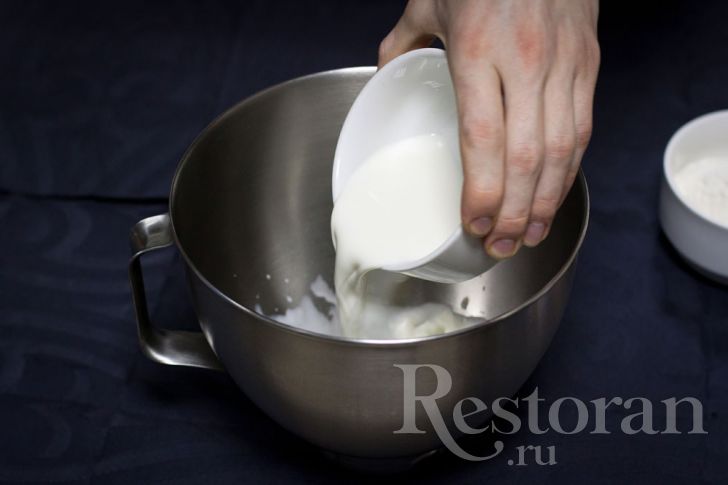 Combine milk, flour and salt and stir with aureola until the flat mass.
Step 4
Beat an egg and add it into the dough.
Step 5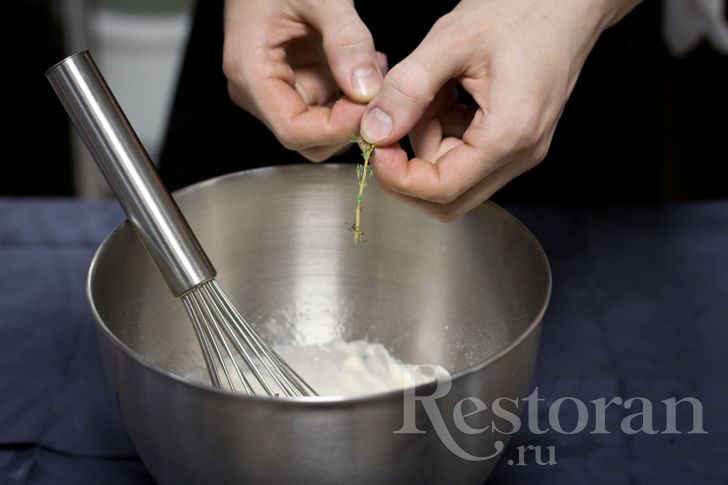 Then add thyme leaves, finely chopped dried tomatoes and olives. Mix up.
Step 6
Arrange the mass into silicone pans greased with olive oil.
Step 7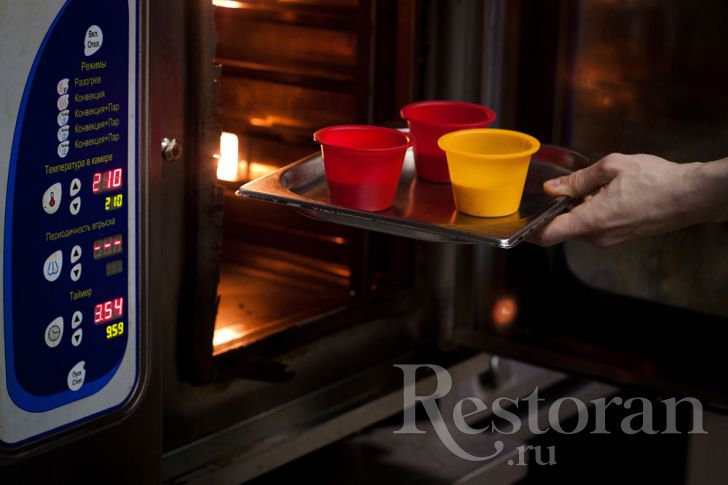 Place in the oven and bake with the temperature 210-220°С for 18-25 minutes.
The pudding will be elastic, empty inside and slightly wet – such is traditional Yorkshire pudding.
Step 8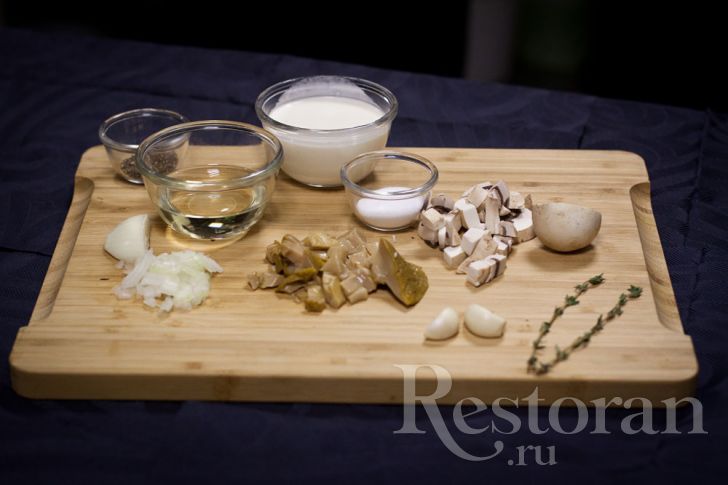 This dish is served with mushroom sauce at Chelsea. The sauce is made of 33% cream, garlic, thyme, salt, pepper, oil and also finely chopped champignons, marinated cep mushrooms and onion.
Step 9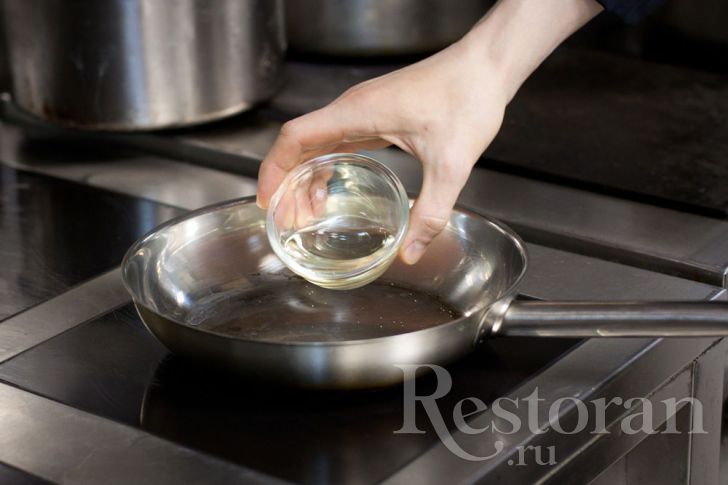 Start cooking the sauce. Pour oil on a frying pan.
Step 10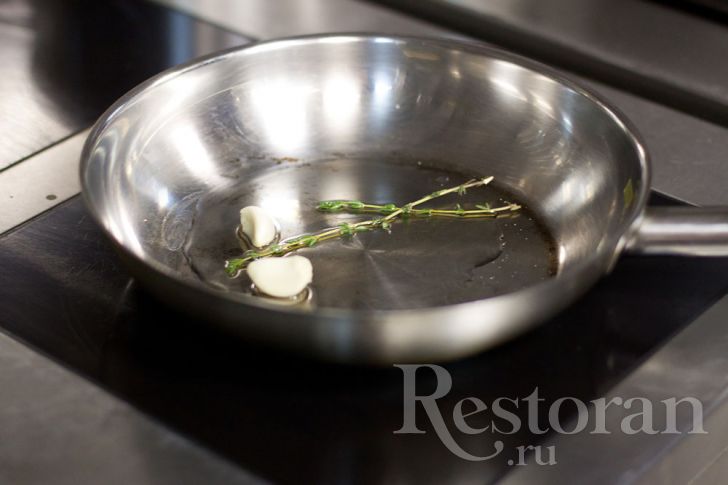 Add two twigs of thyme and two cloves of garlic, heat over for 2 minutes to let all aromas go into oil.
Step 11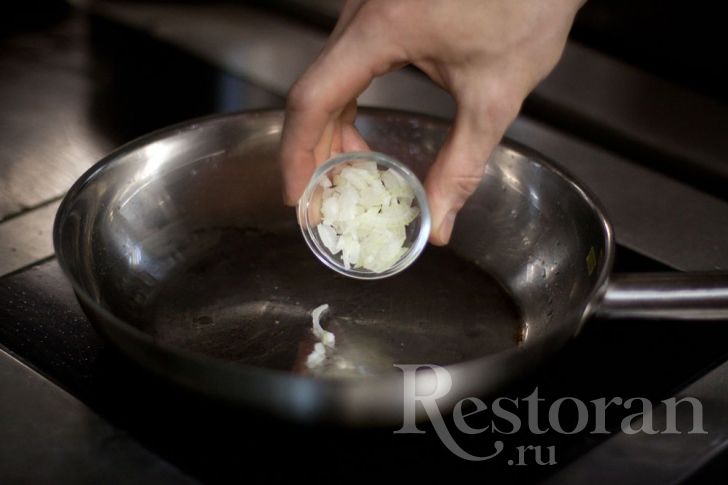 Remove brown garlic and thyme completed their function and then fry the onion.
Step 12
When the onion gets slightly transparent, place champignons on a frying pan.
Step 13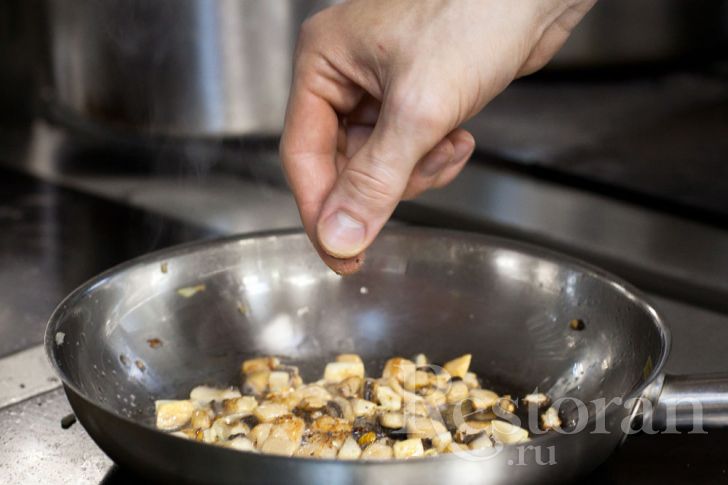 Sprinkle with salt and pepper. Fry all until brown color.
Step 14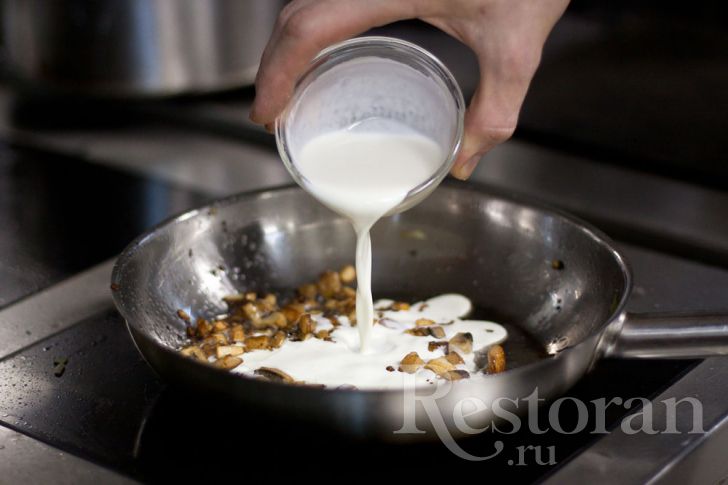 Then add a little mushroom broth, cream and evaporate until it gets into the sauce.
Step 15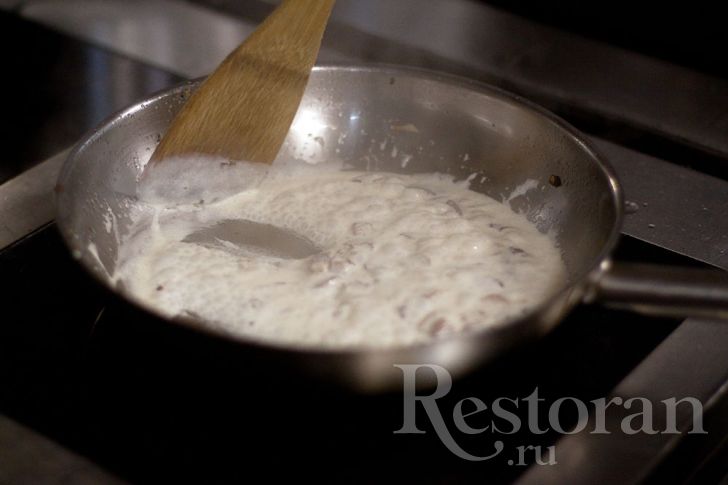 Add a little of butter to help the sauce get needed consistence.
Step 16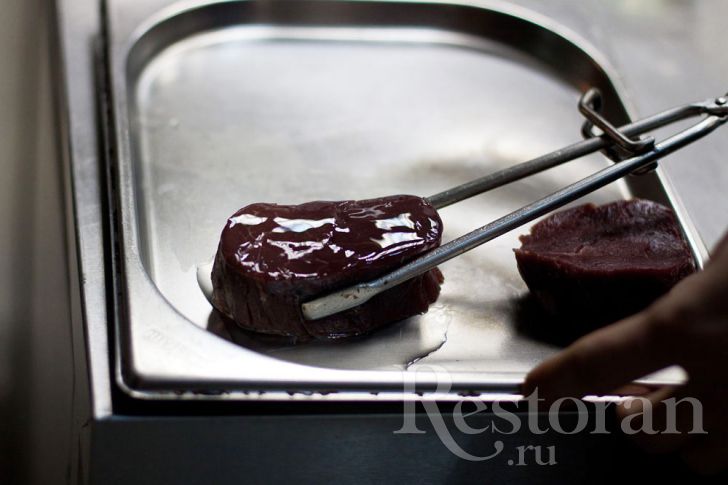 Let's cook the meat now. Cut lockets out of beef sirloin of 2-2.5 cm wide, grease and oil.
Step 17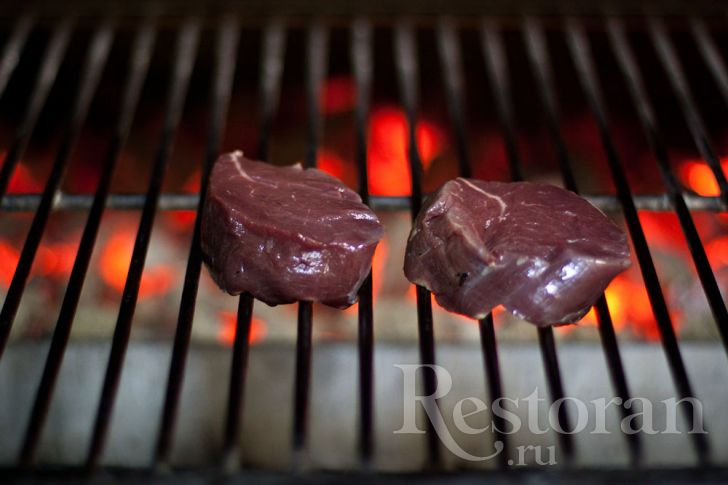 Fry on the Josper from both sides having removed the ashes from grids in advance.
Step 18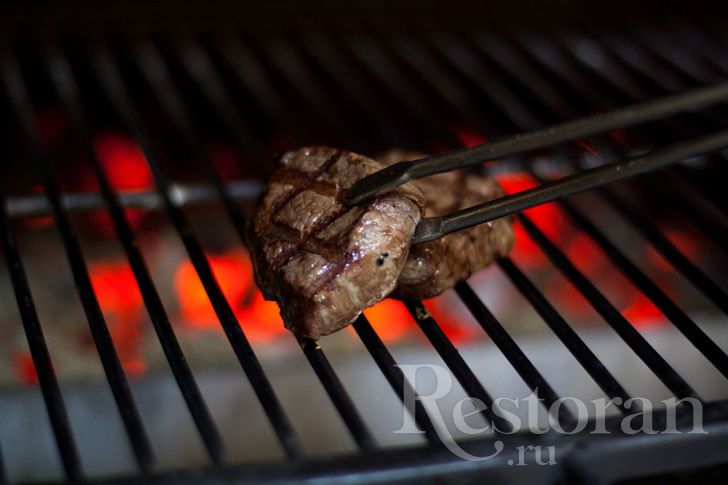 After three minutes change the direction to get traditional grid pattern.
Step 19
Decorate the dish one minute before the meat is ready. Dress the plate with ground black pepper.
Step 20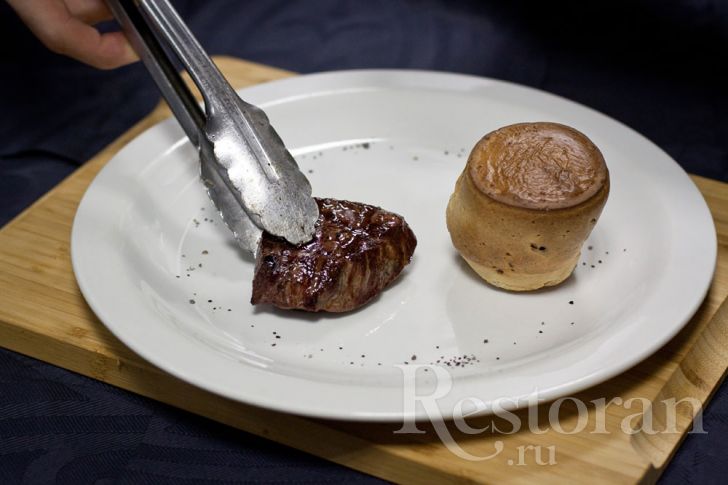 When the meat is ready, take it out from the Josper, sprinkle with salt, pepper and grease well with butter for shine. Place the pudding on the plate aside.
Step 21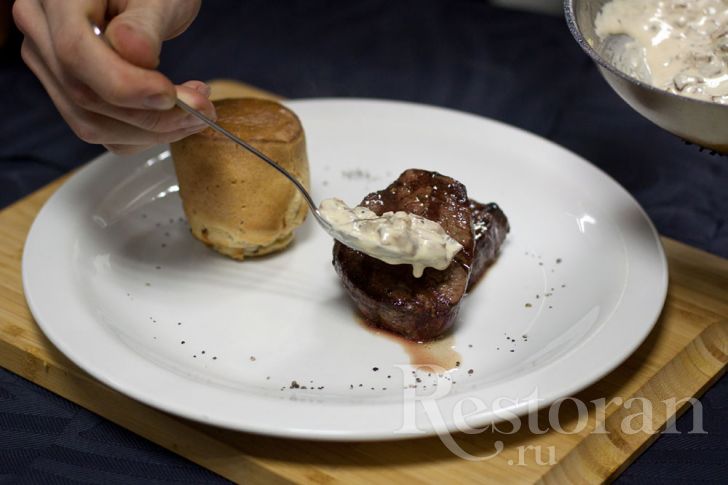 Top lockets with the mushroom sauce. Heat it on the oven if it's already cold.
Step 22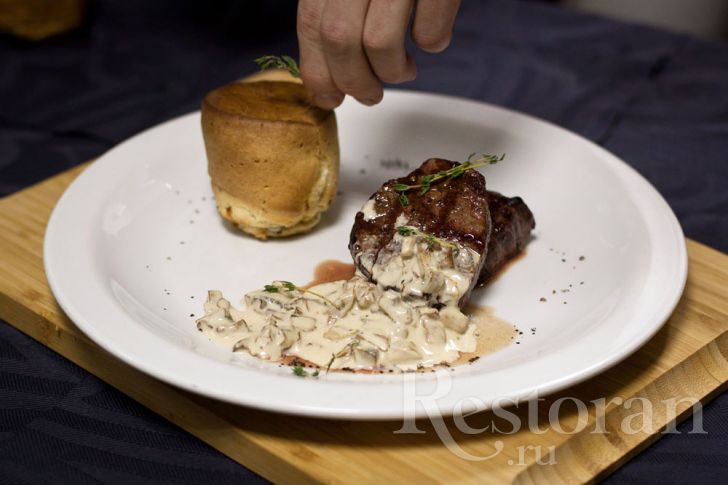 Dress the dish with small twigs of thyme.
Step 23
All is ready now!
Bon appetite!
Similar recipes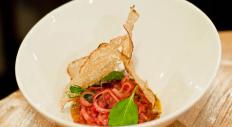 Шеф-повар Евгений Викентьев продемонстрировал нам, как приготовить сочный тар-тар из говядины, который сам он назвал околоклассическим.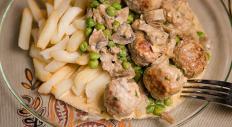 When you run home from work and need to cook dinner preferably fast and tasty, it's good to remember about frozen meat balls stored in the freezer. It's just the time to use them.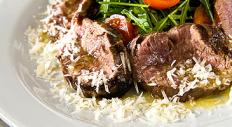 Beef sirloin lockets with arugula lettuce and cherry tomatoes will be a perfect dish for beer and the secret how to cook it has been disclosed by restaurant Chef Vladimir Sharutin.
ON TOP