Cutlets in cheese sauce
Cutlets is an absolutely classic dish of homemade Russian cuisine. From time to time I want them very much. To avoid repetitions, I created such recipe. The cutlets will be juicy and tender. Try.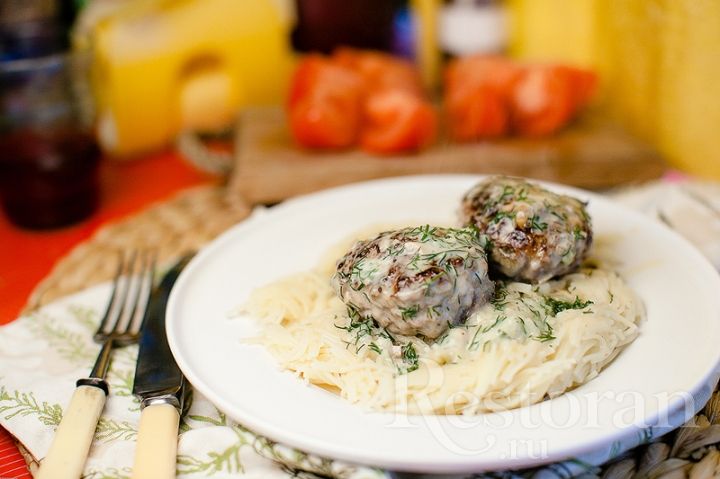 Ingredients:
Mince beef – 800 g;

Loaf – big top-crust (70 g);

Onion – 2 small or 1 big;

Milk – ½ glass;

Egg – 1 pc;

Paprika – 1 tea spoon;

Chili – ½ tea spoon;

Fresh ground black pepper – 1 tea spoon;

Dry garlic – 1 tea spoon;

Dry Provencal herbs – 1 tea spoon;

Salt – a pinch;

Processed cheese spread with mushrooms – ½ glass;

Hot water – 400 g;

Dill – a bunch;

Oil for frying.
Step 1
Chop the onion into fine cubes.
Step 2
Heat over a couple of table spoons of oil on a frying pan and put the onion there. Parboil on average heat for 2-3 minutes until light brown colour. Add chili and paprika close to the end. If children are expected to eat, do not add chili.
Step 3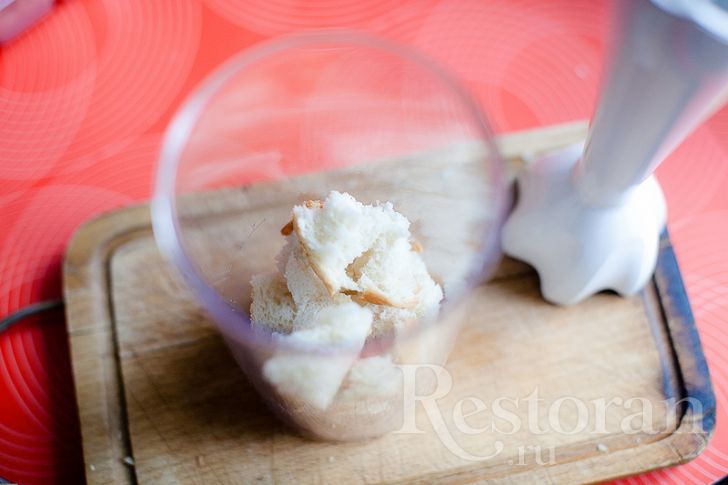 Put pieces of loaf into the blender bowl and pour with milk.
Step 4
Put fried onion there. It gets a very nice colour from paprika. Blend all with a blender if you have prepared the mince beef in advance like me. If you prepare it using a mincing machine, mince the loaf soaked with milk and onion there also.
Step 5
Put the egg and onion & loaf mass into the mince beef. Stir up well.
Step 6
Then add dry herbs, garlic and salt with black pepper. Stir up thoroughly.
Step 7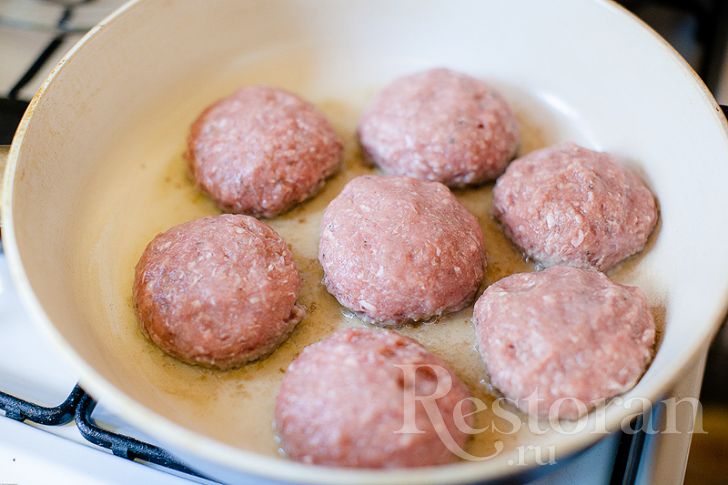 Heat over the oil on a frying pan. Shape the cutlets with wet hands and put to fry. I never coat my cutlets. They are perfectly fried like this without extra flour and/or dry bread. The heat should be quite strong as we need to seal cutlets with crust, while they will be finely stewed with sauce in the oven.
Step 8
Turn them over after 3 minutes and fry the same time from the other side.
Step 9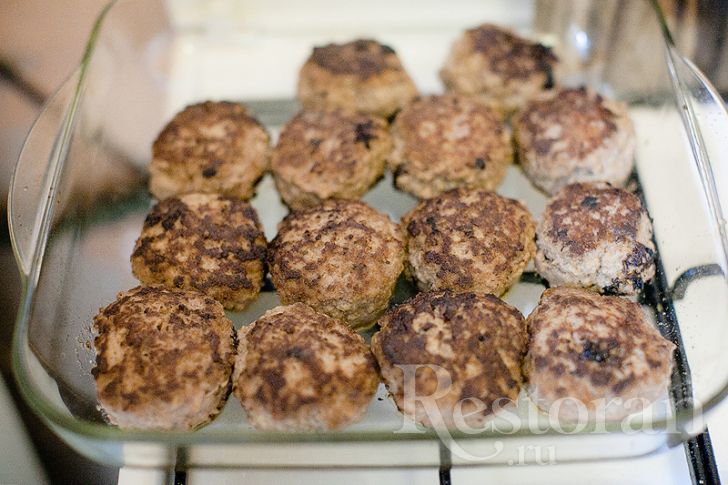 When the cutlets are ready, put them into a baking pan. I had 14 cutlets.
Step 10
Chop the dill without stalks.
Step 11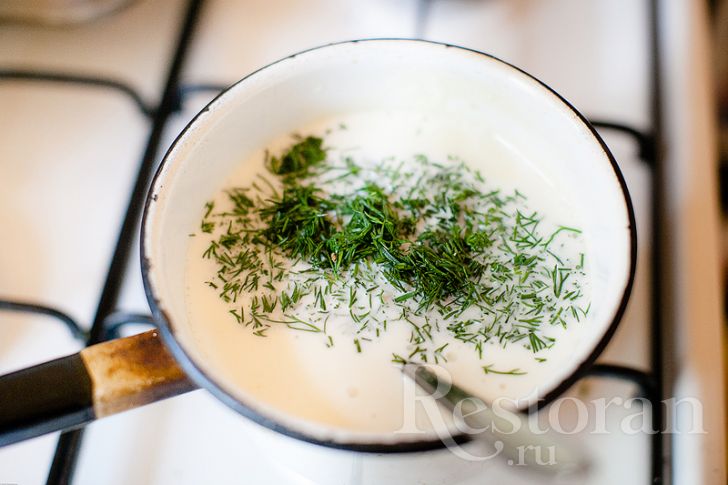 Pour hot water from the kettle to a bowl, put cheese there and put on heat. Stir up until cheese gets melted, add dill. Once it starts boiling, switch off.
Step 12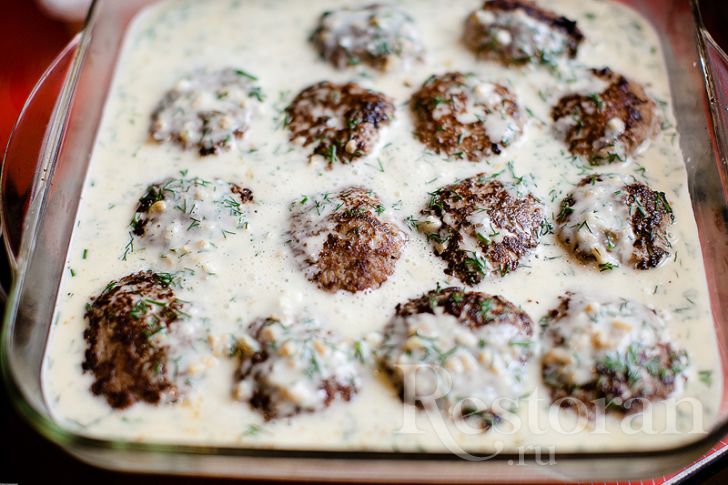 Pour cutlets with a sauce and put into the oven pre-heated until 180 degrees for 20 minutes.
Step 13
Serve with your favourite side dish. I like with noodles or buckwheat.
Bon appetite!
ON TOP