Seasoned meat balls with mushrooms
When you run home from work and need to cook dinner preferably fast and tasty, it's good to remember about frozen meat balls stored in the freezer. It's just the time to use them.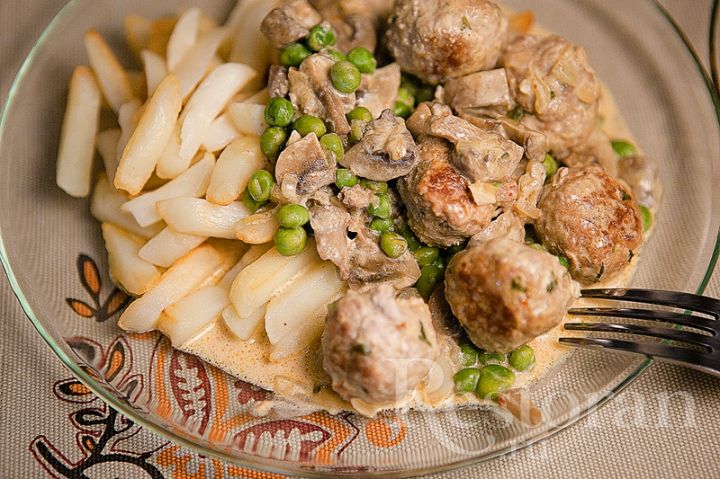 Ingredients:
Frozen meat balls – 40 pc;

Champignons – 400 g;

Onion – 1 pc;

Garlic – 2 cloves;

Frozen green peas – half a pack (250 g);

Cream 22% - 300 ml;

Adjika – 1 tea spoon;

any side dish (here French fries).
Step 1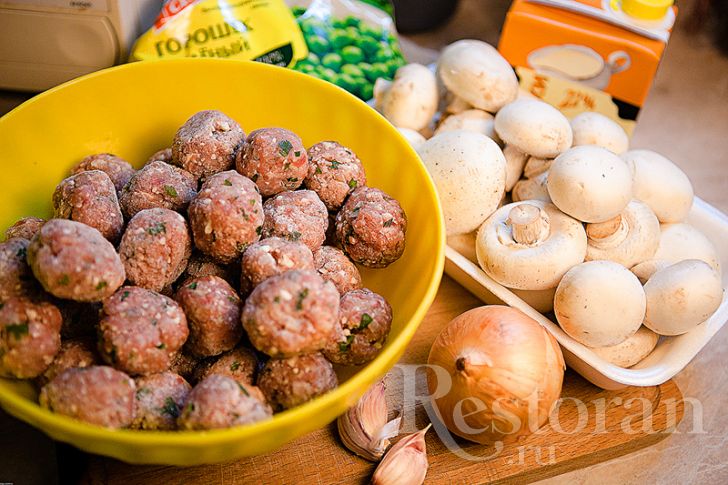 Take our meat balls from the freezer or prepare fresh ones per recipe. I didn't wait until they get unfrozen completely, they remained in a bowl for less than one hour to avoid getting a mass after having melted. Wipe out mushrooms with a wet paper towel to remove ground. Peel onion and garlic.
Step 2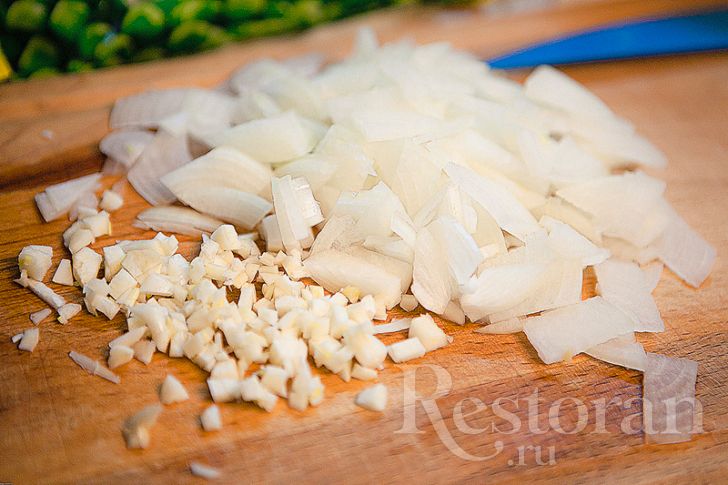 Finely chop onion and garlic.
Step 3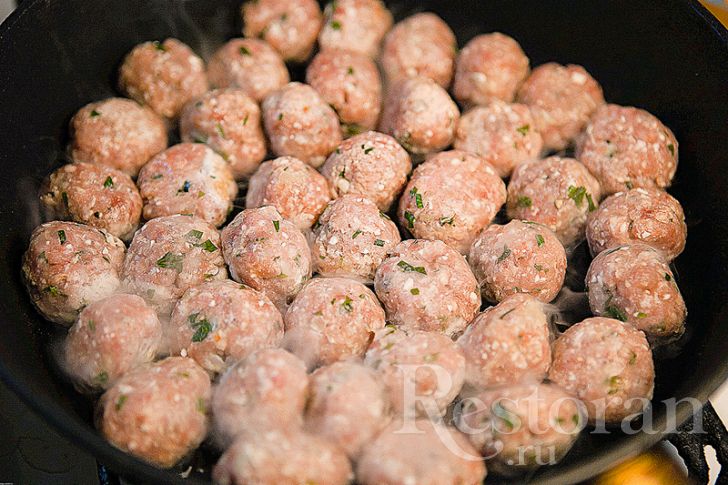 Place our meat balls on the pre-heated frying pan with oil. If you look attentively, you will see the steam coming from frozen meat balls in the left low corner of the picture. Fry for 5 minutes on medium heat and do not turn over now to make them heated and fried well.
Step 4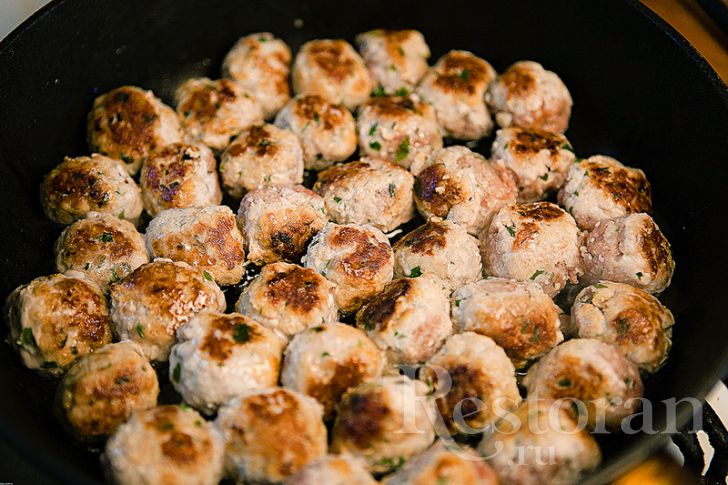 Then turn round and fry for 5 minutes more under the cover. Then remove the cover and fry until the liquid evaporates and the meat balls get brown (abou 3 minutes).
Step 5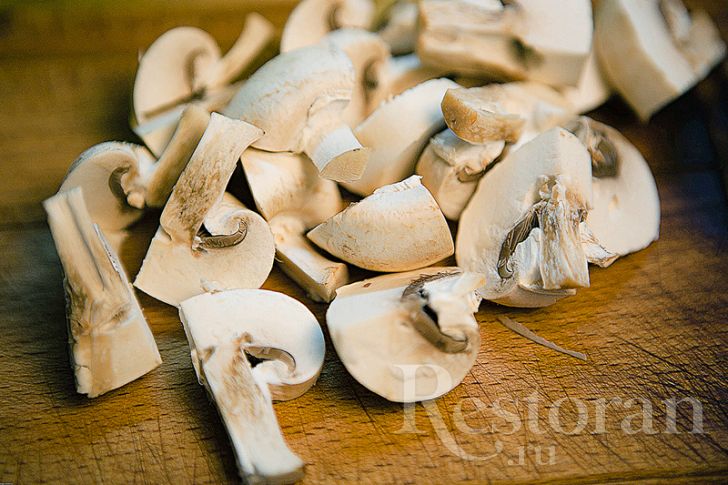 Meanwhile, cut mushrooms into big pieces (big ones – into 4 parts, small – into 2 halves).
Step 6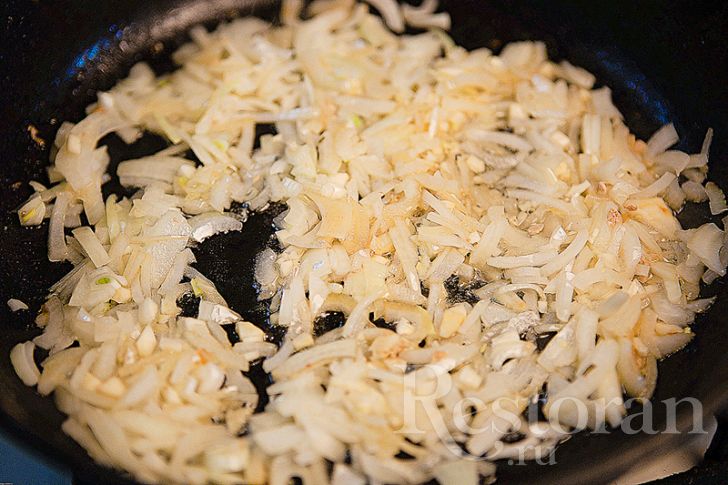 Place meat balls into the bowl under the cover to keep them warm. Fry onion and garlic in the same frying pan for a couple of minutes (add oil if needed).
Step 7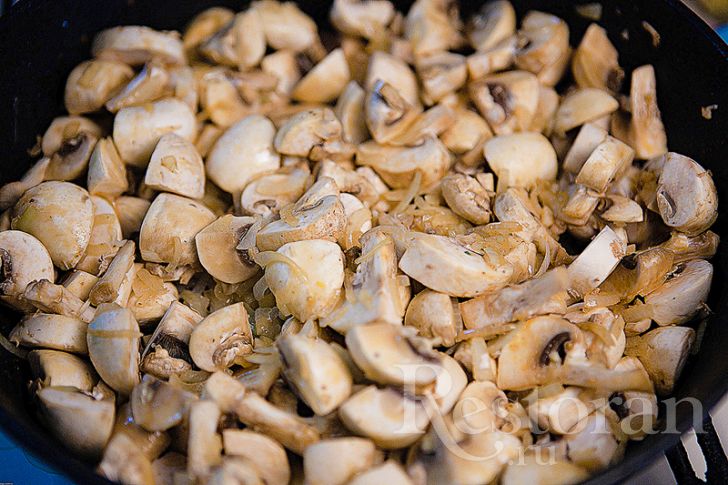 Then add mushrooms to the onion and garlic, mix up and fry for 3-4 minutes until they get dark.
Step 8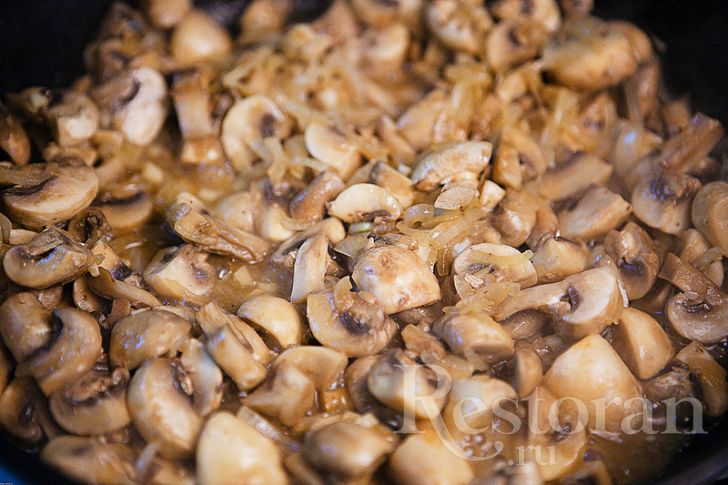 Like this.
Step 9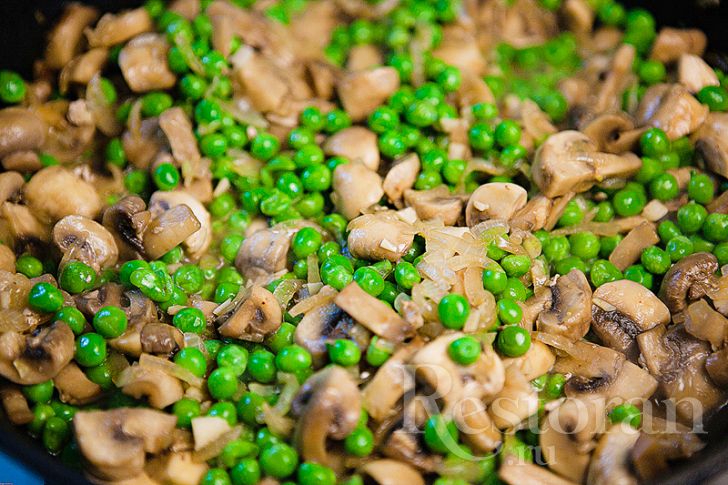 Then add green peas, mix up and fry for one minute more. The heat is always medium
Step 10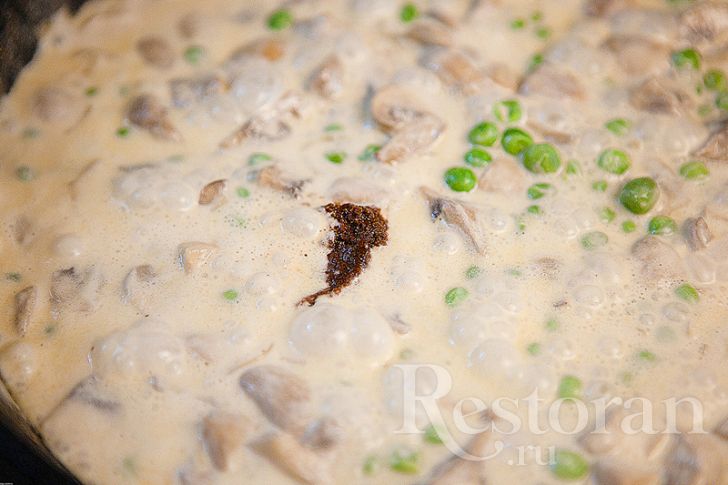 Then pour cream in, mix up and wait for first bubbles. Then add adjika (or a few drops of Tabasco sauce to make the dish spicy).
Step 11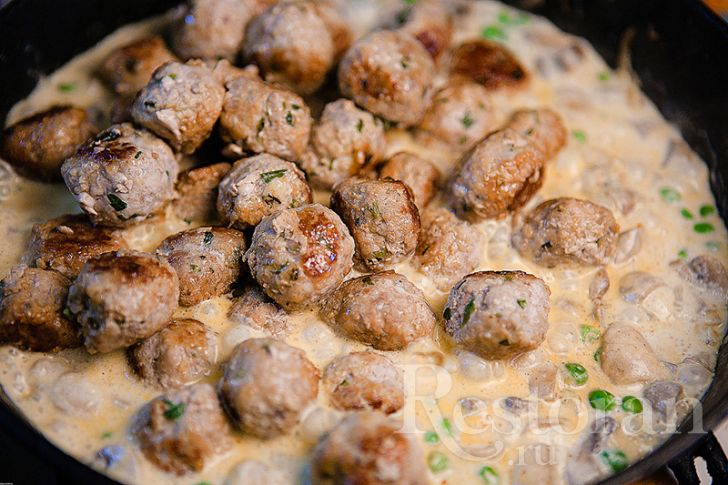 Then add meat balls into the frying pan, mix up and stew all together for 3 minutes. Put on the cover, switch off and prepare the side dish, while let the sauce draw well. (I cooked French fries because I had it but no time). You may serve with noodles, rice, boiled potatoes, with anything you want).
Step 12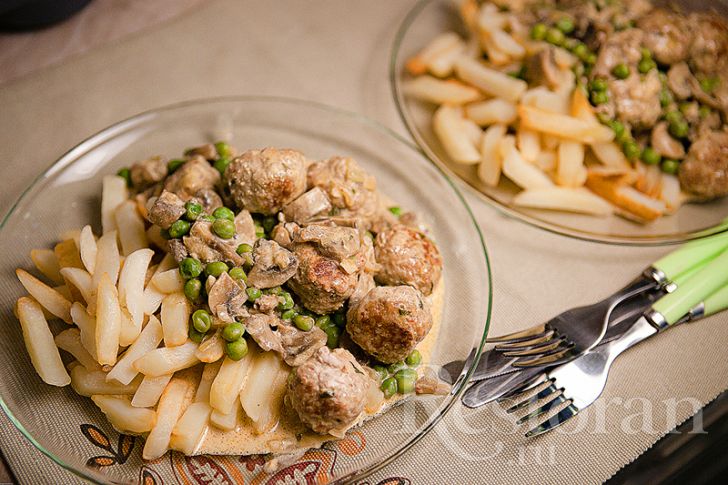 Serve to the table.
Bon appetite!
ON TOP