Option for Chakhokhbili
I am not pretending to a canon. In this case, it is an option adjusted to my taste.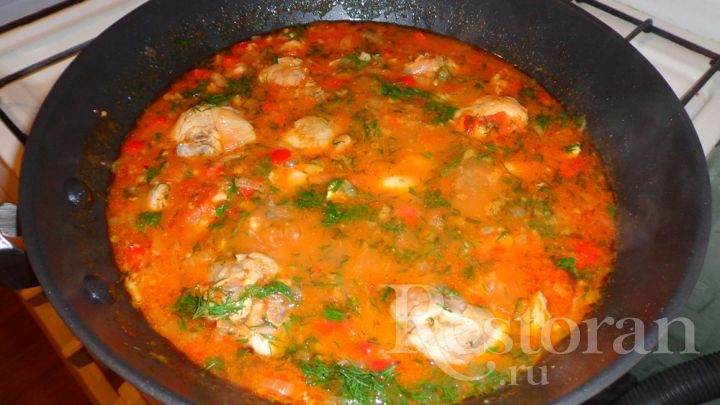 Ingredients:
Chicken quaters – 800 g;




Onion – 2 average pc;




Tomatoes – 4-5 pc;




Sweet red pepper – 1 pc;




Garlic – 4-5 cloves;




Butter;




Greens;




Salt, spices.



Step 1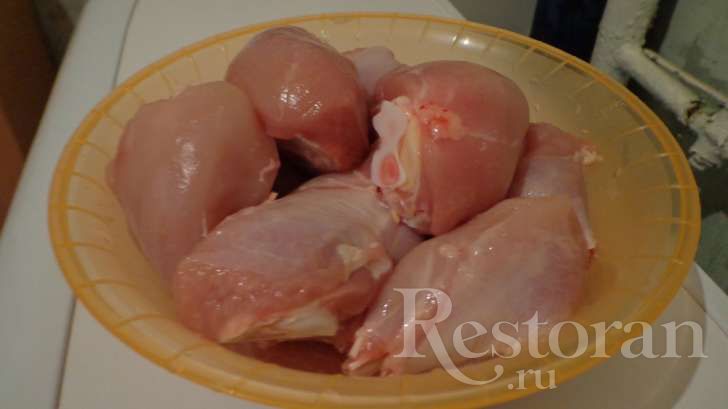 It is the tastiest if you take chicken quarters but this time I have shanks. If you have big quarters, I recommend to divide them into two parts. I cook chicken without skin. Wash out the pieces and dry with a paper towel.
Step 2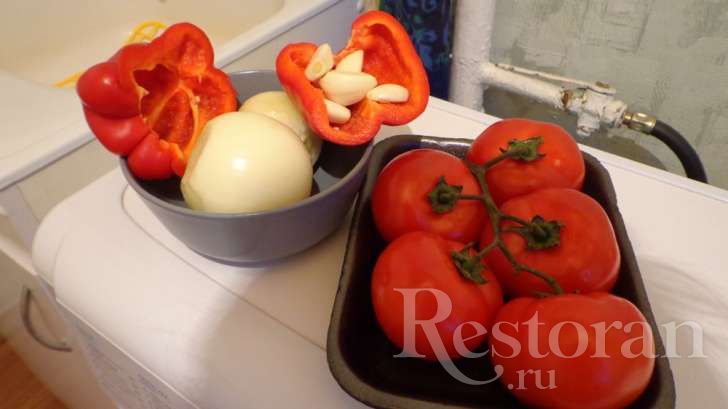 Prepare vegetables. Peel onion, pepper, garlic. Remove skin from tomatoes (cut the bottom and scald with boiling water, then remove skin easily).
Step 3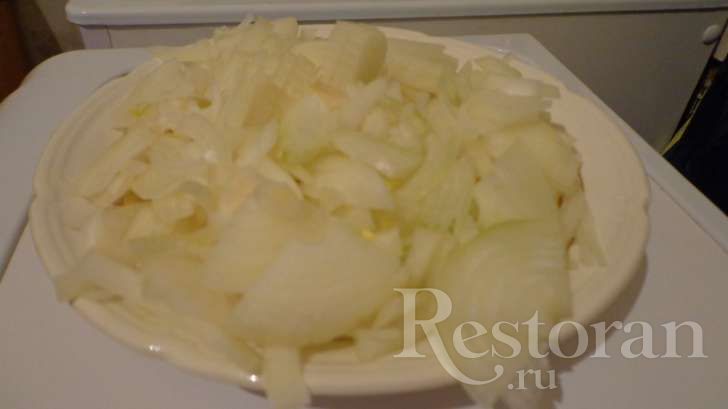 Cut the onion into quarter-rings.
Step 4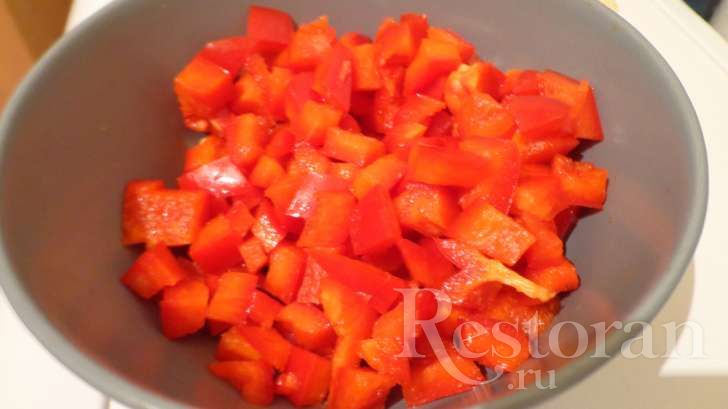 Cut the pepper into small cubes.
Step 5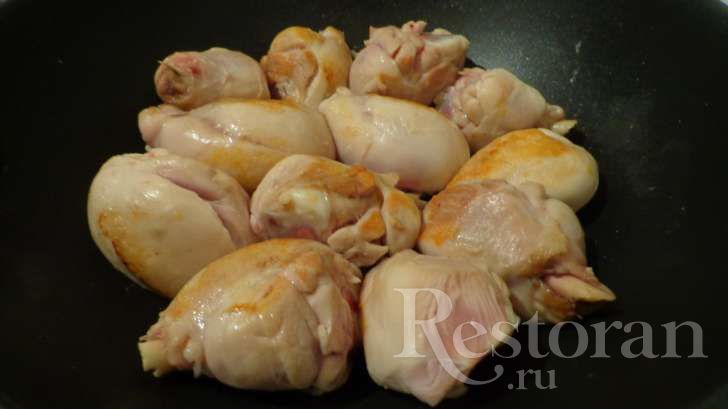 Heat over a frying pan (I have wok but before I cooked on a usual Teflon pan) and fry the chicken without oil on strong heat. Keep turning it over to get pieces brown, not burnt.
Step 6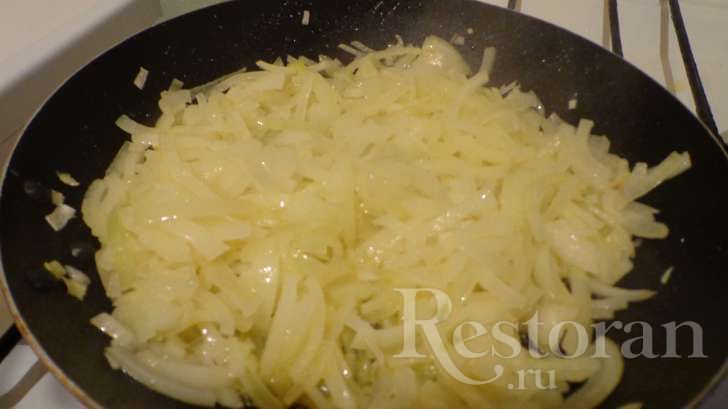 At the same time melt the butter on the other frying pan and fry onion on medium heat. Better to say stew. Keep mixing it up to make it mild. It will take us approximately 15 minutes to fry chicken and onion.
Step 7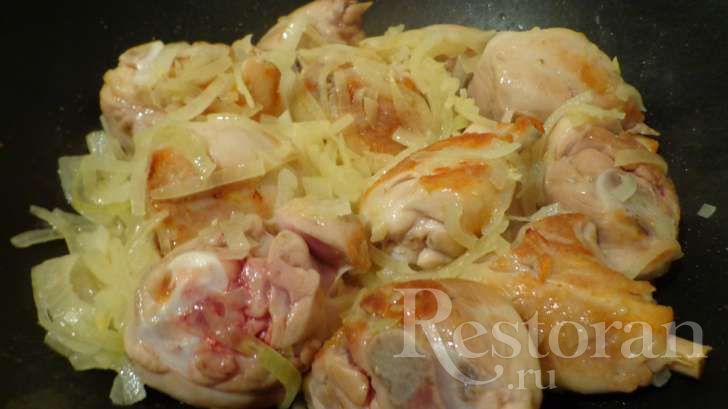 Slow down the heat and place onion to the chicken. Mix up thoroughly and cover it.
Step 8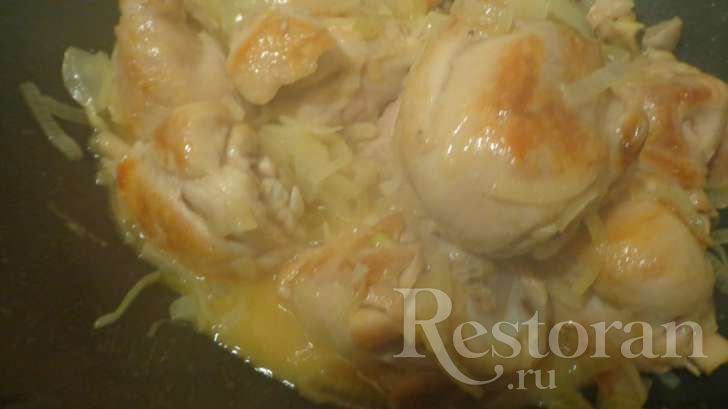 In a little time you will see broth where our chicken is going to stew.
Step 9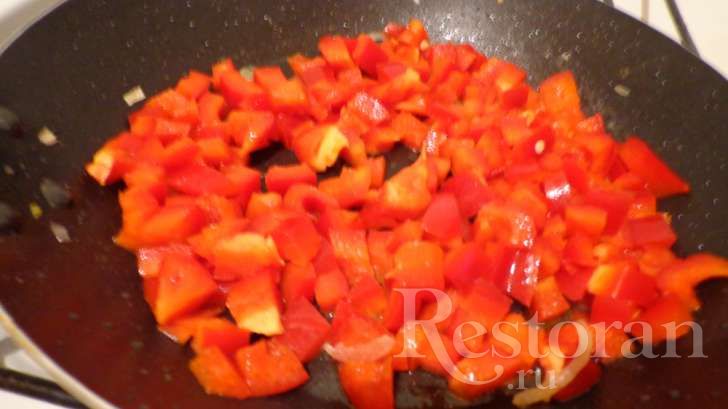 Now fry pepper for 5-10 minutes on medium heat. Do as we did with the onion – let it stew in butter.
Step 10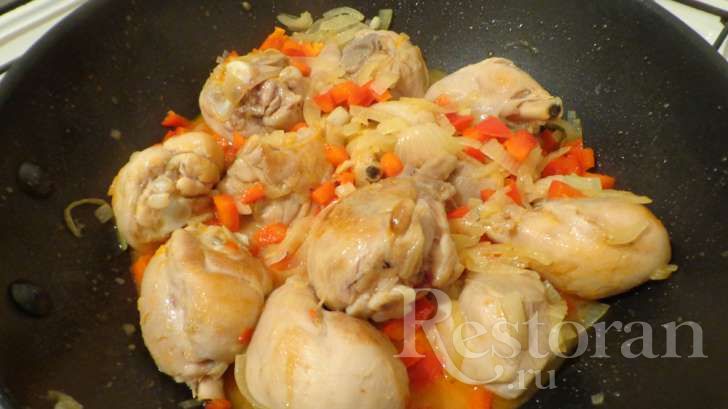 Place the pepper to the chicken, mix up and go on stewing.
Step 11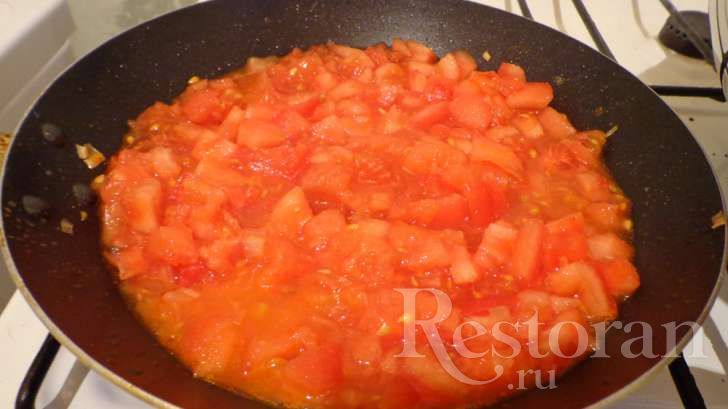 Stew tomatoes. I recommend to use Southern tomatoes as ours do not give the needed colour and taste, unfortunately. So, you may add tomato paste – feel free to add it if you feel like. If you prefer spicy food, add a spoon of hot chili sauce to tomatoes.
Step 12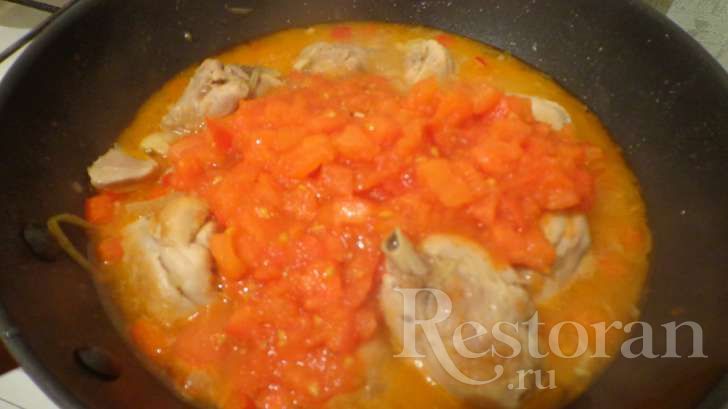 Add tomatoes to the chicken and mix up all again. If you see there is too little liquid, feel free to add a half of glass of red wine at this stage. But in this case do not cover the frying pan as alcohol should evaporate.
Step 13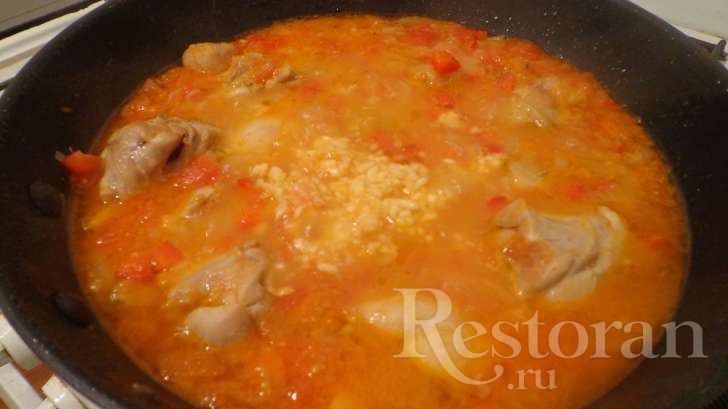 Press out the garlic and mix up. Feel free to add 3-4 cloves of garlic more if you do like the garlic, it won't do harm.
Step 14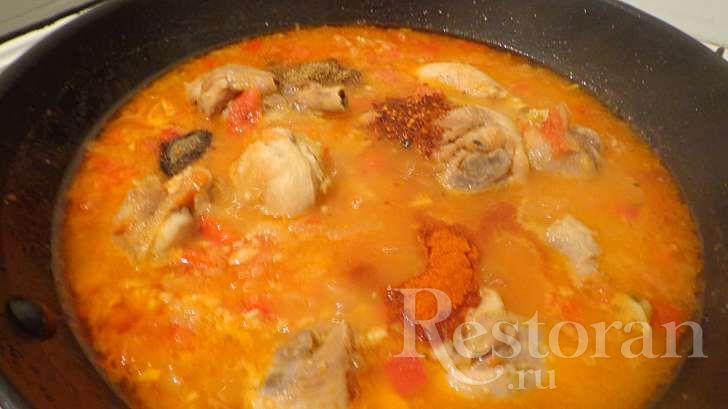 At this stage add salt and spices. In my case they were black ground pepper, ground coriander, paprika, chili. All per tea spoon each. Mix up and try. This part is creative: add as much spices as you want.
Step 15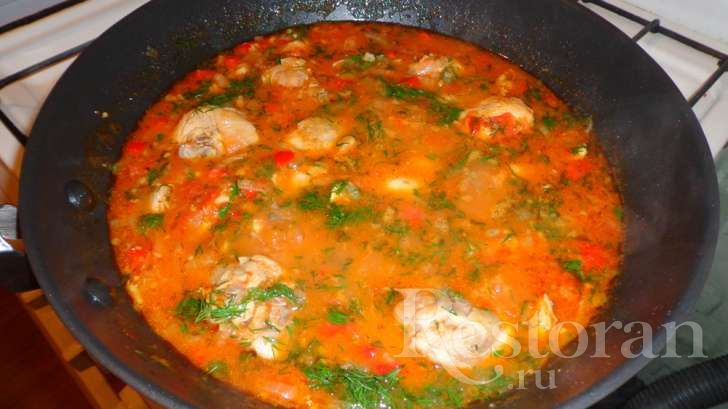 Add dill. I like dill, so I add I much. The situation with greens is the same as with spices: add what you like. Mix up, get it covered. 5 minutes more and it is ready! The smell is... incredible!
Step 16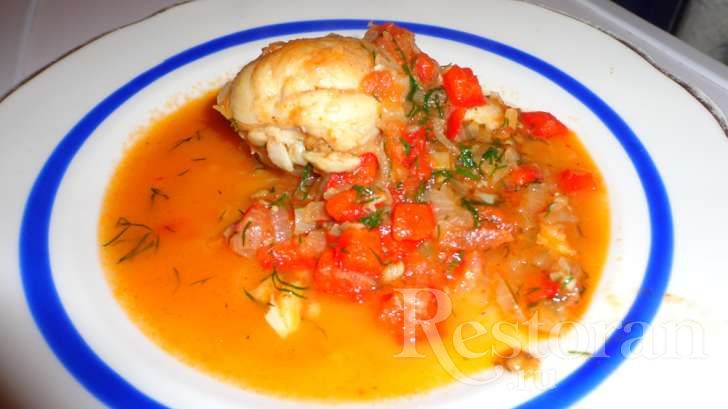 Serve with your favourite side-dish. My husband likes it with spaghetti but I will cook pasta by his arrival. Meanwhile, I can eat as is. Bon appetite!
Bon appetite!
Similar recipes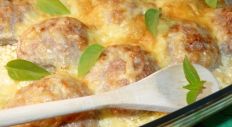 It is a very tasty and tender dish made of chicken.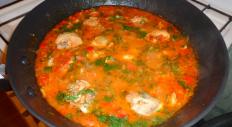 I am not pretending to a canon. In this case, it is an option adjusted to my taste.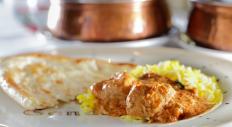 This is a bright dish of the Pakistani cuisine, very simple in cooking. The main ingredients are spices giving to the dish an incredible aroma. You may buy all spices in the markets or order delivery ...
ON TOP