Corn, Pumpkin, Carrot & Pickles In Autumn Menu At Café 15 Sisters
October is a month of harvest, that means it's just the time to bring changes into the menu, - they decided at Café 15 Sisters.
The chef Sergey Markin has prepared special dishes consisting of autumn products such as corn, pumpkin, carrot and certainly, pickles.
Copious cream-soup with corn and cheese croutons will warm up before the hot course. The chef has also cooked lamb roll with ricotta and rosemary sauce, fish crockets with dill pesto and potatoes, Georgian pie made of matsoni.
For a dessert the chef recommends a carrot pie with almond powder and spices, soaked with cream cheese ganache made of white chocolate.
Read also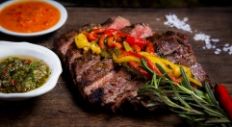 The brand chef of Pab Lo Picasso Roberto Jacomino Perez is good at experimenting with meat offering his own means to fig...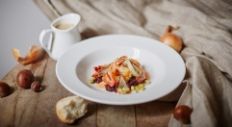 The chef of the Projector Restaurant Maxim Myasnikov keeps experiments with nuts. Chestnuts and hazelnuts seem to become...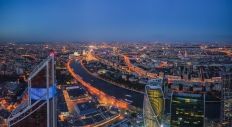 The restaurant holding White Rabbit Family is preparing to open a new project Sakhalin in the highest building in Europe...
ON TOP