Second Café Chinese News In Tverskaya
The second café Chinese News is expected to open by November holidays. All will get simpler and more democratic.
A noodles & ravioli snack bar for totally 50 seats will be located in a separate hall within the area of Mummiy Troll Music Bar where self-service, small menu and takeaway dishes will be provided. The menu is planned to have 25 positions such as noodles, ravioli (fried gou-the and boiled wontons), steamed chicken and pork burgers and pastries (traditional Taiwanese bagels with filling, Chinese donuts). A few positions will be presented for the first time as they are absent in the menu in the café situated in Kon'kovo. Aspecialcocktailcardwillalsobedeveloped. One of the main dishes will be Taiwanese noodles with beef. On Friday and Saturday the café will be open 24 hours.
Tverskaya, 7.
The average bill is 500-600 rubles.
Read also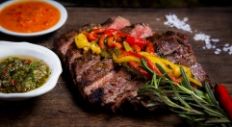 The brand chef of Pab Lo Picasso Roberto Jacomino Perez is good at experimenting with meat offering his own means to fig...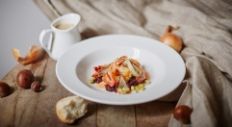 The chef of the Projector Restaurant Maxim Myasnikov keeps experiments with nuts. Chestnuts and hazelnuts seem to become...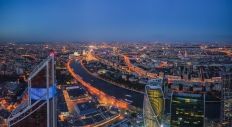 The restaurant holding White Rabbit Family is preparing to open a new project Sakhalin in the highest building in Europe...
ON TOP