Alternative Steaks GOODMAN Come Back
Legendary alternative steaks have come back to the menu of GOODMAN steak-houses. The brand chef Yuriy Kudryavtsev has developed a special summer menu with affordable prices.
The secret of GOODMAN steaks discloses in precise selection of meat. The summer menu includes such steaks as Machete and Butcher's steak. They will cos 990 rubles.
The new GOODMAN menu also includes such steaks as Flat Iron made of Aberdeen chuck and Denver made of bull calf neck. They will cost 890 rubles.
And the Special burger GOODMAN has again become the traditional summer dish. This year the brand chef Yuriy Kudryavtsev decided to make a surprise for dear guests and created a unique recipe of cooking a chop for Special burger. As envisioned by Yuriy Kudryavtsev, the chop is made of different parts of duck which allows to have a perfect well-balanced tender taste. The Special burger will cost 540 rubles at GOODMAN.
The unique feature of the summer menu at GOODMAN has been a new cocktail card. The guests will have a hard choice out of 40 cocktails.
Read also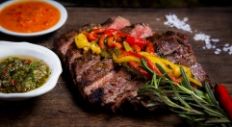 The brand chef of Pab Lo Picasso Roberto Jacomino Perez is good at experimenting with meat offering his own means to fig...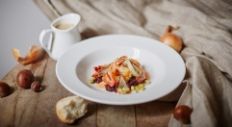 The chef of the Projector Restaurant Maxim Myasnikov keeps experiments with nuts. Chestnuts and hazelnuts seem to become...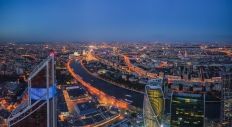 The restaurant holding White Rabbit Family is preparing to open a new project Sakhalin in the highest building in Europe...
ON TOP