Steak-menu at Discovery Restaurant
Discovery Restaurant presents steak-menu. Rack of New Zealand reindeer, T-bone and striploin steaks made of black bulls from New Zealand, rack of Argentinian lamb – all this will be definitely appreciated by those who like meat!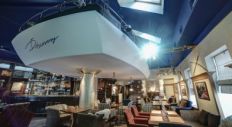 Kitchen:
European, Mediterranean
Average bill:
1500-2000 rub
Address:
24 bldg. 2, Novokuznetskaya str., Moscow
Rack of New Zealand reindeer – 260 g. – 1030 rubles;
Beef sirloin Black Angus – 160 g- 2050 rubles;
T-bone beef steak (sirloin and rib eye) – 260 g – 1660 rubles;
Striploin beef – 200 g – 800 rubles;
Rack of milk veal (7 rib) – 230 g – 1000 rubles.
Read also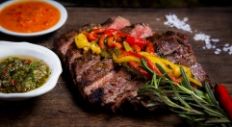 The brand chef of Pab Lo Picasso Roberto Jacomino Perez is good at experimenting with meat offering his own means to fig...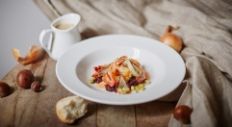 The chef of the Projector Restaurant Maxim Myasnikov keeps experiments with nuts. Chestnuts and hazelnuts seem to become...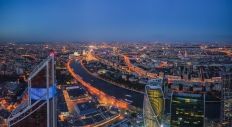 The restaurant holding White Rabbit Family is preparing to open a new project Sakhalin in the highest building in Europe...
ON TOP