Luciano Restaurant: Fresh View
Even under conditions of strict sanctions the Italian restaurant in Moscow may offer high-quality dishes and any cook has an opportunity for professional growth and improvement and the new menu at Luciano Restaurant on Smolenskaya square only proves it.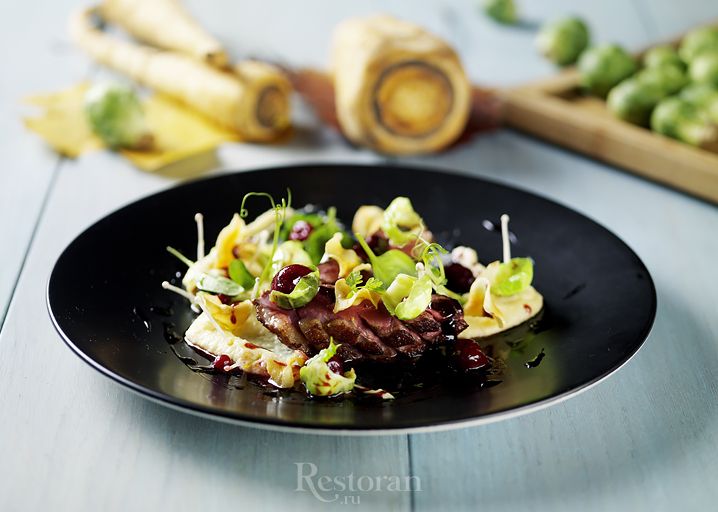 Утка с брюссельской капустой, пастернаком и вишневым соусом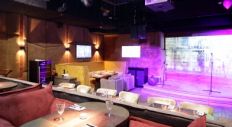 Kitchen:
Italian, Chefs
Average bill:
1000-1500 rub
Address:
3, Smolenskaya sq., Moscow
M
Smolenskaya (Arbatsko-Pokrovskaya)
To your attention there is Duck with Brussels Sprout, parsnip and cherry sauce.
Chef Iliya Zakharov proposes to have a new look over the menu, so Luciano today is not only the restaurant with the best Neapolitan pizza in the city but also the restaurant with the gourmet menu. This autumn it is worth ordering a salad with baked ginger, local chorizo sausage and berry sauce (720 rubles), salad with persimmon, goat cheese mousse and Parma ham crisps (640 rubles), duck aspic with rabbit pate (640 rubles). Iliya Zakharov puts Cointreau and coconut milk jelly into the pumpkin cream-soup with prawns fried in herbs (740 rubles). The rabbit used as filling for ravioli is slightly smoked, mixed with mascarpone cheese and served in sauce with cognac and cep mushrooms (850 rubles). Duck breast cooked at low temperature and then grilled is placed on top of parsnip puree and dressed with enoki mushrooms, Brussels Sprout leaves and cherry sauce 91310 rubles). Even Panna Cotta has a flavour and aroma of wild rose, rice and cranberry crisps (460 rubles).
Read also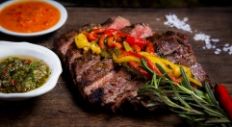 The brand chef of Pab Lo Picasso Roberto Jacomino Perez is good at experimenting with meat offering his own means to fig...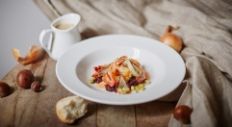 The chef of the Projector Restaurant Maxim Myasnikov keeps experiments with nuts. Chestnuts and hazelnuts seem to become...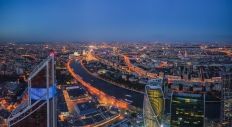 The restaurant holding White Rabbit Family is preparing to open a new project Sakhalin in the highest building in Europe...
ON TOP