Pavilion Restaurant: Tea Time with Samovar
Winter is a perfect time for traditional Russian 'cup of tea' which is impossible to imagine without samovar, cheese pastries, honey and certainly, aromatic tea. Pavilion restaurant offers to its guests such tea ceremonies for two
Winter is a perfect time for traditional Russian 'cup of tea' which is impossible to imagine without samovar, cheese pastries, honey and certainly, aromatic tea. Pavilion restaurant offers to its guests such tea ceremonies for two.
Tea-lovers will be served a plate of delicacies: Hungarian cheese pastries, apple pie, spice cakes, caramelized milk rolls, chocolate, jams and honey. A good selection of tea includes Baku aromatic tea, dacha tea, mint tea, brier tea or field thyme tea.
The tea offer will cost 620 roubles for two persons. 
Read also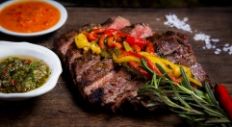 The brand chef of Pab Lo Picasso Roberto Jacomino Perez is good at experimenting with meat offering his own means to fig...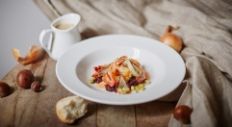 The chef of the Projector Restaurant Maxim Myasnikov keeps experiments with nuts. Chestnuts and hazelnuts seem to become...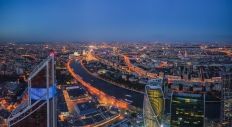 The restaurant holding White Rabbit Family is preparing to open a new project Sakhalin in the highest building in Europe...
ON TOP