Anfilada Restaurant: Lunch as Gift
Anfilada restaurant gives out the start of promotion Lunch as a Gift
Anfilada restaurant gives out the start of promotion "Lunch as a Gift". 
When ordering 2 premium business lunches, you"ll get 2 milk cocktails as a gift! 
When ordering 3 premium business lunches, you"ll get 3 cappuccino or latte as a gift!                                                      On Monday every 10th guest will get a coupon for free of charge lunch!
Read also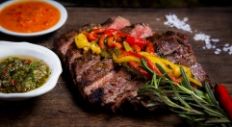 The brand chef of Pab Lo Picasso Roberto Jacomino Perez is good at experimenting with meat offering his own means to fig...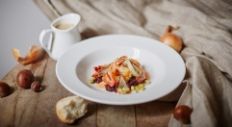 The chef of the Projector Restaurant Maxim Myasnikov keeps experiments with nuts. Chestnuts and hazelnuts seem to become...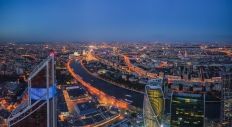 The restaurant holding White Rabbit Family is preparing to open a new project Sakhalin in the highest building in Europe...
ON TOP