Rye Pasta At Limoncino Restaurant
The Italian restaurant Limoncino presents a festival of rye pasta offering original dishes to any taste made of well-balanced and high nutrient products.
Rye high grade flour and various ingredients of the best quality are used for cooking.
The festival menu includes: Rye pizza on thin dough with truffle cream, Mozzarella, dried tomatoes, chicken, spinach and sweet pepper (809 rubles); Chicken soup with rye tortellini (329 rubles); Rye pappardelle with seafood (699 rubles); Rye pappardelle with turkey in cream & truffle sauce (589 rubles); Rye tagliatelle with shrimps and capers (499 rubles); Rye tortellini with veal (519 rubles); Rye tagliatelle with tuna and Lombardian pepper (789 rubles).
Read also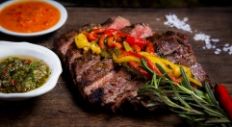 The brand chef of Pab Lo Picasso Roberto Jacomino Perez is good at experimenting with meat offering his own means to fig...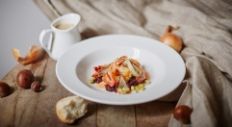 The chef of the Projector Restaurant Maxim Myasnikov keeps experiments with nuts. Chestnuts and hazelnuts seem to become...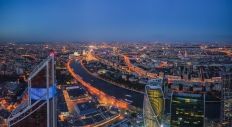 The restaurant holding White Rabbit Family is preparing to open a new project Sakhalin in the highest building in Europe...
ON TOP