Crabs at Boston Seafood & Bar Restaurant
It is well known that crabs are active creatures as they move fast on their eight legs and manage to be placed in gourmets' plates all over the world.
So, the festival of crabs will be held at Boston Seafood & Bar restaurant until 14th July. There is Californian salad with crab, quinoa, mango and avocado, Spanish gazpacho with sweet tomatoes, Singapore royal crab and certainly our pride – Kamchatka crab phalanges. The restaurant keeps unprecedentedly low prices for such delicacy which is a principal position for Boston founders because the more satisfied visitors are, the more obviously correct the chosen way is.
Read also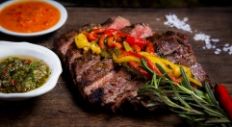 The brand chef of Pab Lo Picasso Roberto Jacomino Perez is good at experimenting with meat offering his own means to fig...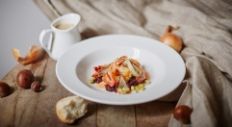 The chef of the Projector Restaurant Maxim Myasnikov keeps experiments with nuts. Chestnuts and hazelnuts seem to become...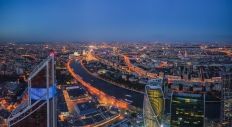 The restaurant holding White Rabbit Family is preparing to open a new project Sakhalin in the highest building in Europe...
ON TOP