Donna Margarita: Parmigiano Reggiano Festival
The cheese festival will start at Donna Margarita restaurant on February 1st. Chef Paolo Boccolini prepared a special Italian menu with Parmesan cheese in each dish
The cheese festival will start at Donna Margarita restaurant on February 1st. Chef Paolo Boccolini prepared a special Italian menu with Parmesan cheese in each dish.
The festival carte includes spinach cream-soup with Parmesan and Balsamic sauce, with juicy shrimps and aromatic vermouth (530 rubles); Regiana pizza with asparagus and dried tomatoes combined with shrimps and Parmigiano cheese (980 rubles); salmon fillet with spinach topped with Parmesan sauce (760 rubles).
Read also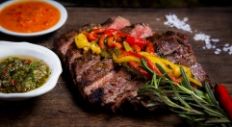 The brand chef of Pab Lo Picasso Roberto Jacomino Perez is good at experimenting with meat offering his own means to fig...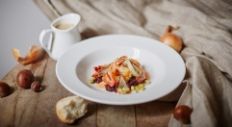 The chef of the Projector Restaurant Maxim Myasnikov keeps experiments with nuts. Chestnuts and hazelnuts seem to become...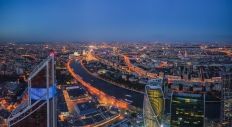 The restaurant holding White Rabbit Family is preparing to open a new project Sakhalin in the highest building in Europe...
ON TOP