Cabinet Restaurant: Winter Goulash
Cabinet restaurant on Dmitrovka offers to taste a new rich dish cooked per the old recipe - Hungarian goulash
Cabinet restaurant on Dmitrovka offers to taste a new rich dish cooked per the old recipe - Hungarian goulash.
The citizens of the Danube country call the soup-goulash a "royal soup" for its excellent taste.
Goulash is not the haute cuisine; it is primarily a rich dish that might become a favourite dish for a man loving to enjoy good food.
The offer is essential especially now, in a cold winter evening, when real hard frosts have come to Moscow.
Read also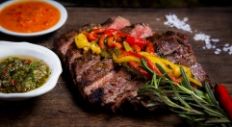 The brand chef of Pab Lo Picasso Roberto Jacomino Perez is good at experimenting with meat offering his own means to fig...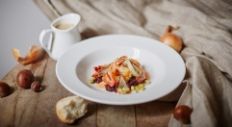 The chef of the Projector Restaurant Maxim Myasnikov keeps experiments with nuts. Chestnuts and hazelnuts seem to become...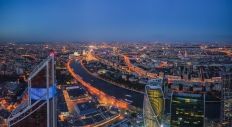 The restaurant holding White Rabbit Family is preparing to open a new project Sakhalin in the highest building in Europe...
ON TOP