Budvar Birthday – 19 Years!
Buvar restaurant is celebrating its 19th birthday on Tuesday February 12th!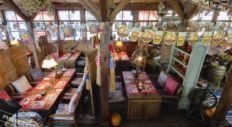 Kitchen:
European, Czech, German
Average bill:
1000-1500 rub
Address:
33, Kotelnicheskaya embankment, Moscow
The guests are expected to bring presents to a birthday person on this day but Budvar wants to change this tradition and to give a charge of good mood to you – the restaurant friends.  A big celebration program has been prepared especially for it – gifts, prizes, contests. 
Restaurant Chef Vyacheslav Kuptsov has created a special 'Holiday menu' valid for the whole week. Certainly, all wishing to will be offered a supercake baked by skillful confectioners especially for the Budvar birthday.  The festive evening will be conducted in a friendly ambiance of joy and fun! Budvar is expecting you on a visit!
Read also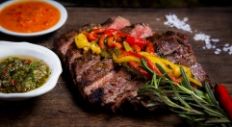 The brand chef of Pab Lo Picasso Roberto Jacomino Perez is good at experimenting with meat offering his own means to fig...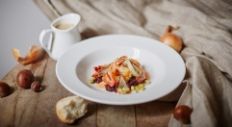 The chef of the Projector Restaurant Maxim Myasnikov keeps experiments with nuts. Chestnuts and hazelnuts seem to become...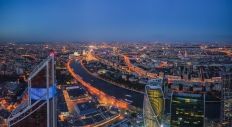 The restaurant holding White Rabbit Family is preparing to open a new project Sakhalin in the highest building in Europe...
ON TOP