The Day Of Szechuan Province At Soluxe club Restaurant
The Soluxe club Restaurant has announced the 14th September as the Day of Szechuan Province situated in the south of central part of China.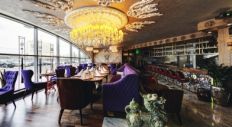 Kitchen:
Chefs, European, Chinese
Average bill:
from 3000 rub
Address:
B. 6, 2/1, Kutuzovsky prospect, Moscow
This region is famous for its natural beauty and hot & spicy cuisine. It is distinctive for a variety, rich taste and unique cooking techniques. The Szechuan cuisine, famous in China and far outside, combines special culinary traditions of different regions of the country. On the Day of Of Szechuan Province the guests may expect compliments from the restaurant, such as classical chicken appetizer and a dessert, and also 20% discount for Chinese vodka. The Chinese actor Zhao Chuan Yu's performance will be a special part of the entertaining program. The genre he works in is changing traditional masks. This technique appeared in the Szechuan opera about 300 years ago and it is used to reflect changes of the character's mood. An invisible even to an aided eye change of masks is able to surprise even the most demanded spectator! The guests are expected at 6 pm.
Read also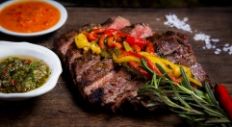 The brand chef of Pab Lo Picasso Roberto Jacomino Perez is good at experimenting with meat offering his own means to fig...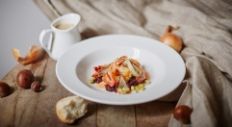 The chef of the Projector Restaurant Maxim Myasnikov keeps experiments with nuts. Chestnuts and hazelnuts seem to become...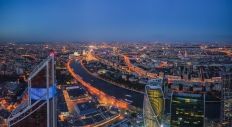 The restaurant holding White Rabbit Family is preparing to open a new project Sakhalin in the highest building in Europe...
ON TOP