Chicks baked with potatoes
It is a very good recipe. Aromatic mix will soak over the chicks. As a result, they are juicy and tender. If you cannot find small chicks, feel free to take one chicken.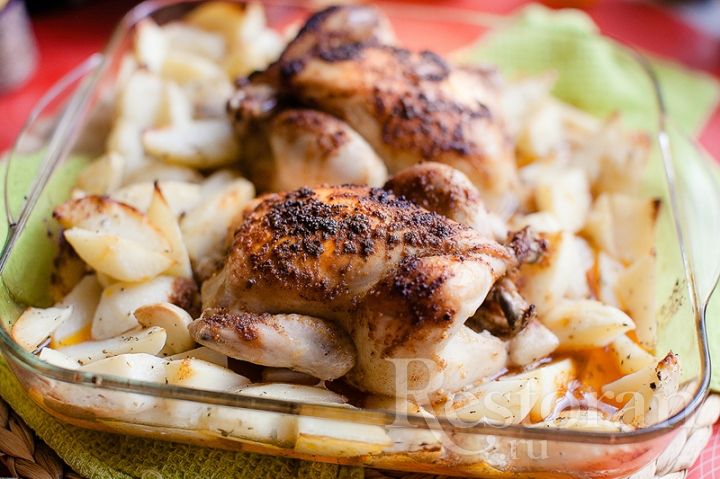 Ingredients:
Chicks or chicken – 1.2 kg;

Paprika – 1 tbsp;

Chili – ½ tea spoon;

Black fresh ground pepper – 1 tea spoon;

Dry garlic – 1 tea spoon;

Dry onion – 1 tea spoon;

Butter – 50 g;

Potatoes – 1 kg;

Garlic – 1 clove;

Provencal herbs – 1 tea spoon;

Olive oil – 3 tbsp;

Salt.
Step 1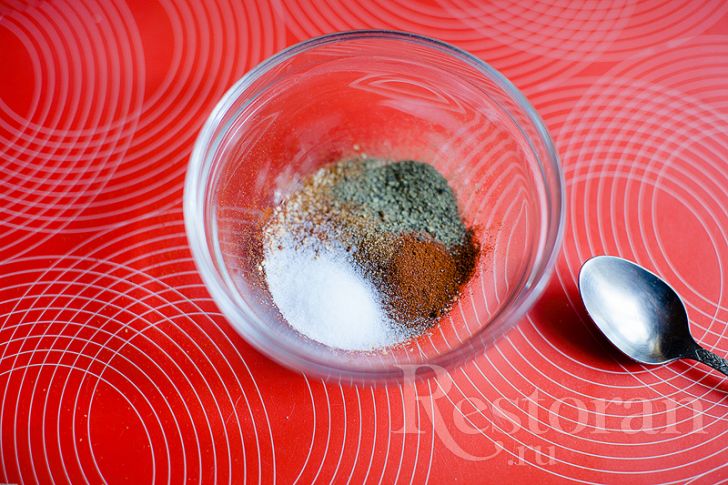 Take the butter out of the fridge in advance to get it absolutely mild. Put paprika, chili, pepper and salt in a bowl.
Step 2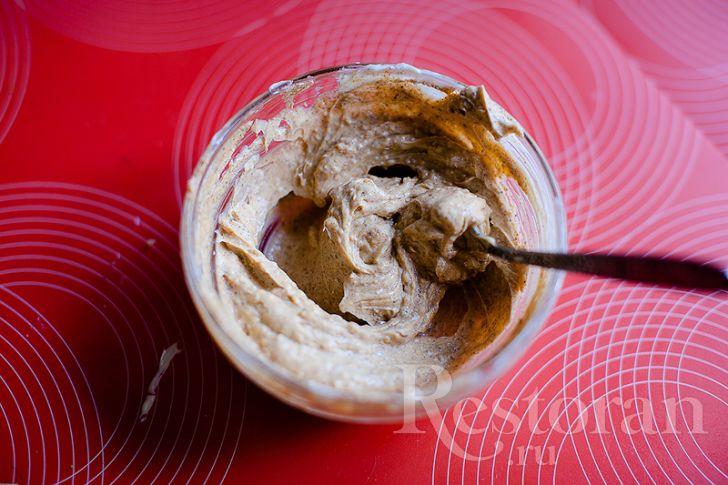 Add butter and stir up well.
Step 3
Peel potatoes and slice accurately.
Step 4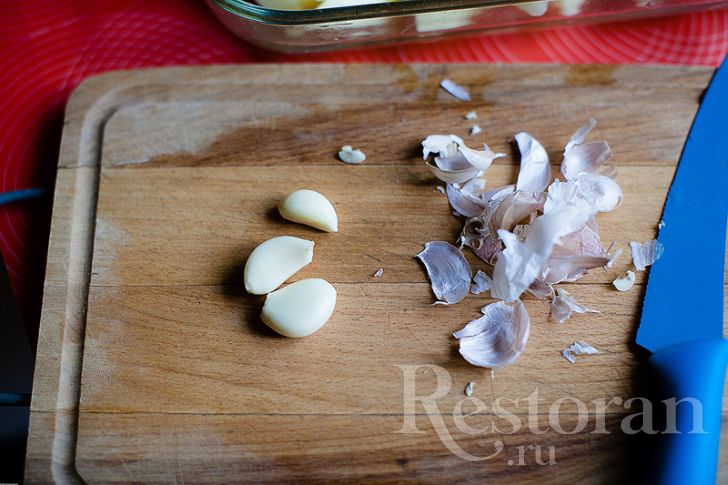 Press out the garlic with a flat side of the knife and remove the skin.
Step 5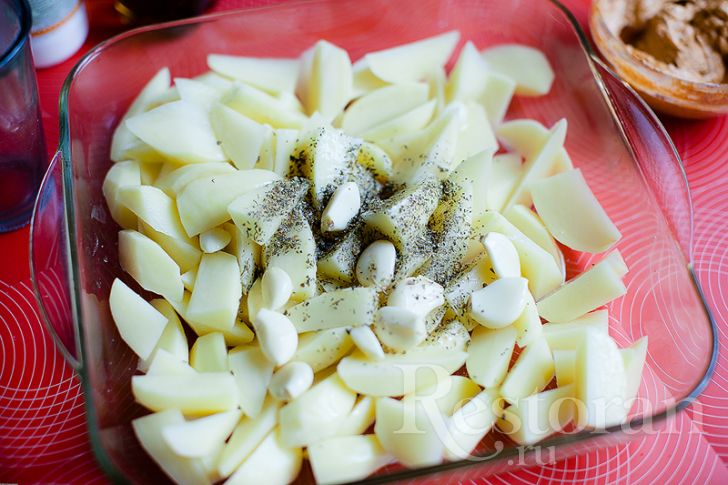 Put potatoes and garlic in a baking pan. Add salt and Provencal herbs, sprinkle with olive oil and mix up.
Step 6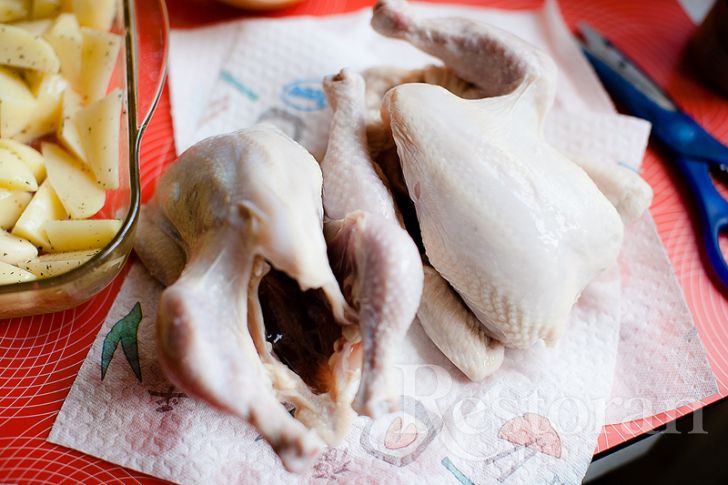 Wash out the chicks and dry with paper towels.
Step 7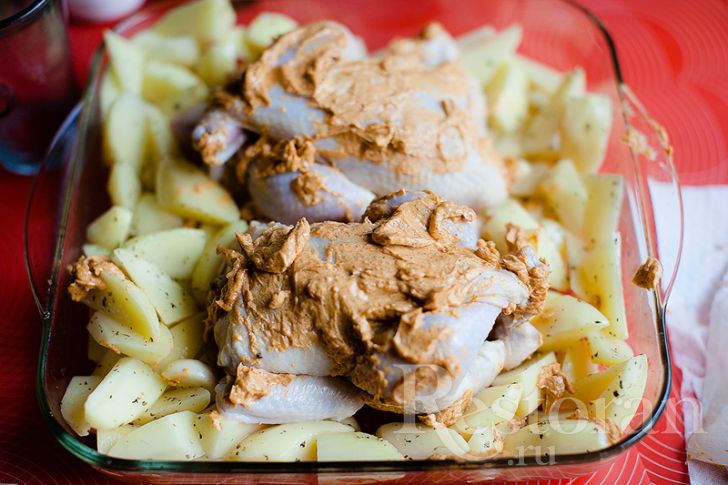 Coat them with butter and spices inside and outside. Put on top of potatoes spreading a bit.
Step 8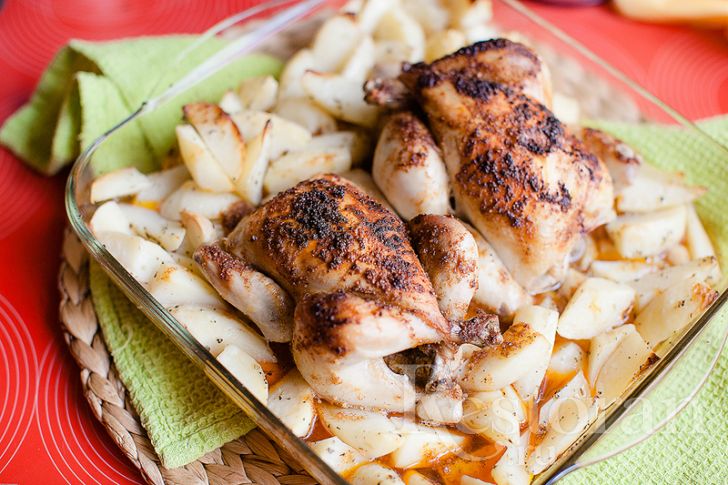 Send to the oven pre-heated until 200 degrees for 40 minutes. It is very tasty.
Bon appetite!
Similar recipes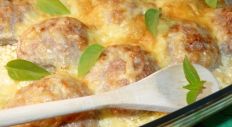 It is a very tasty and tender dish made of chicken.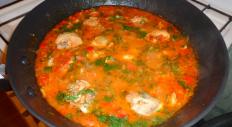 I am not pretending to a canon. In this case, it is an option adjusted to my taste.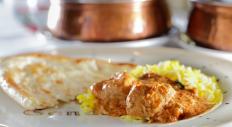 This is a bright dish of the Pakistani cuisine, very simple in cooking. The main ingredients are spices giving to the dish an incredible aroma. You may buy all spices in the markets or order delivery ...
ON TOP