Morning At Yulina Kukhnya Restaurant
You will have a chance to have breakfast at the chain home cafes Yulina Kukhnya since 1st September! All chain cafes are changing working hours and launching the morning menu.
In both cafes you may order corn, rice porridge or oatmeal with chia seeds, walnuts and strawberry (250 rubles).
If the morning is the only time when you may indulge yourself with sweets, you have to try waffles with maple syrup, cottage cheese mousse and cherry (280 rubles) or tender cottage cheese dumplings with condensed milk or jam (210 rubles). Matsoni with home granola, berries and almond is an absolute hit (180 rubles)!
It's worth mentioning that all products used for breakfast at Yulina kukhnya have a farm origin. Since this summer the kitchen at Yulina kukhnya has been headed by the new brand chef Nicola Vesich from Serbia.
Read also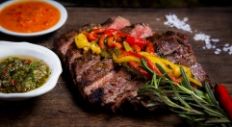 The brand chef of Pab Lo Picasso Roberto Jacomino Perez is good at experimenting with meat offering his own means to fig...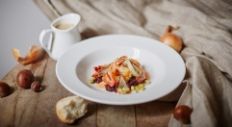 The chef of the Projector Restaurant Maxim Myasnikov keeps experiments with nuts. Chestnuts and hazelnuts seem to become...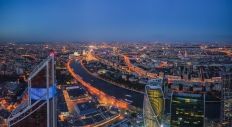 The restaurant holding White Rabbit Family is preparing to open a new project Sakhalin in the highest building in Europe...
ON TOP