Sweet Home Cafe: Chocolate Fairy Show
The Confectioner of Sweet Home Cafe offers a novelty - handmade candies! Feel free to choose: tender hazelnut brittle with chocolated almond
The Confectioner of Sweet Home Cafe offers a novelty - handmade candies! Feel free to choose: tender hazelnut brittle with chocolated almond; white chocolate with apricots; truffles with cognac; truffles with Baileys; chocolate spangles with rum; prunes with almond; black chocolate with Talisker whisky.
The price is from 80 to 130 rubles per piece.  
Read also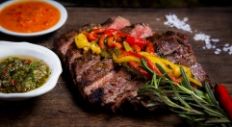 The brand chef of Pab Lo Picasso Roberto Jacomino Perez is good at experimenting with meat offering his own means to fig...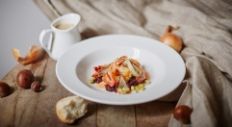 The chef of the Projector Restaurant Maxim Myasnikov keeps experiments with nuts. Chestnuts and hazelnuts seem to become...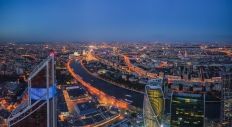 The restaurant holding White Rabbit Family is preparing to open a new project Sakhalin in the highest building in Europe...
ON TOP