Brasserie Most Restaurant: 19 New Cocktails & Sbiten
The cocktail carte has been dramatically updated at Brasserie Most.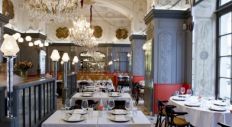 Kitchen:
French
Average bill:
2000-3000 rub
Address:
6/3 bldg. 3, Kuznetsky most str., Moscow
Classic&Authors chapter is more classic than author's now and for this reason it has been renamed to Vodka/Gin/Whiskey/Rum/ Tequila (all per 500 rubles). It includes 11 new drinks for Brasserie Most: three based on vodka (Flavoured Vodka Sour, Moscow Mull, Spring Punch), three based on gin (Singapore Sling, Bramble Tini, Chocolate Martini), four based on different sorts of whisky (Linchburg Lemonade, Amaretto Island, Horses Neck, Sazerac) and one on tequila (Dorado).
The new Special chapter has only two cocktails now (also per 500 rubles): Pisco Sour based on pisco and French Flip based on cognac and jerez.
Not big but very appreciated by Brasserie Most guests chapter Hot includes lots of new positions (all per 600 rubles): Amaro Cream with Thyme made of Italian bitter Amaro liqueur with honey, thyme and butter, Sea-Buckthorn Toddy based on sea buckthorn, honey and herbal liqueur, mulled white wine with home Limoncello (Limoncello Mulled Wine), classic Mulled Wine, Gogol' made of cognac, amaretto, yolk and cream and also Grog based on rum, apple and butter mandatory in Moscow weather.
Besides, there is non-alcohol but healing camomile sbiten (350 rubles): honey, camomile, lemon grass, lime leaves, spices and no chance to catch a cold.
Read also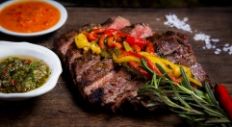 The brand chef of Pab Lo Picasso Roberto Jacomino Perez is good at experimenting with meat offering his own means to fig...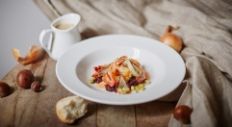 The chef of the Projector Restaurant Maxim Myasnikov keeps experiments with nuts. Chestnuts and hazelnuts seem to become...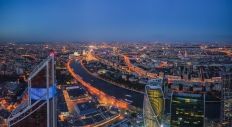 The restaurant holding White Rabbit Family is preparing to open a new project Sakhalin in the highest building in Europe...
ON TOP