Autumn Menu At Edoko Restaurant
The seasonal offer is available in the Edoko restaurants chain. This autumn Edoko restaurants have launched a special menu with dishes which will certainly give you new gastronomic impressions.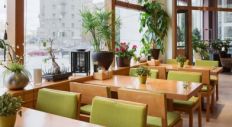 Kitchen:
Pan Asian, Japanese
Average bill:
up to 1000 rub
Address:
8, Novinskiy bul'var, Moscow
M
Smolenskaya (Arbatsko-Pokrovskaya)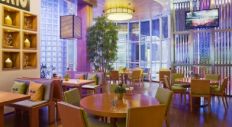 Kitchen:
Pan Asian, Japanese
Average bill:
up to 1000 rub
Address:
Москва, 24km MKAD (Moscow Ring Road), Shopping Mall «Vegas»
Simple but unusual crispy eggplants with mint (270 rubles) and a salad with octopus (395 rubles) are able to surprise even experienced gourmets. Among first dishes it's worth to give preference to green curry and chicken (295 rubles) or soup with tuna (200 rubles) – both deserve the highest praise. As a hot course, feel free to order beef sirloin with pumpkin (555 rubles) or crispy chicken fillet with pineapple and chili (345 rubles) that has all chances to become a hit of the seasonal menu.
Read also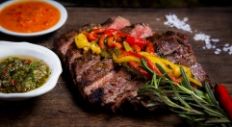 The brand chef of Pab Lo Picasso Roberto Jacomino Perez is good at experimenting with meat offering his own means to fig...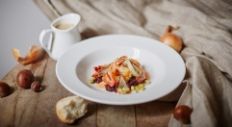 The chef of the Projector Restaurant Maxim Myasnikov keeps experiments with nuts. Chestnuts and hazelnuts seem to become...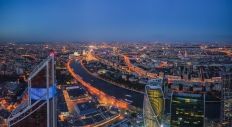 The restaurant holding White Rabbit Family is preparing to open a new project Sakhalin in the highest building in Europe...
ON TOP