Month of Hungarian Cuisine at Bohemi Restaurant
Bohemi restaurant is organizing a month of Hungarian dishes – the guests will be treated with traditional salads, chicken ham, hot pork kebab and other Hungarian dishes.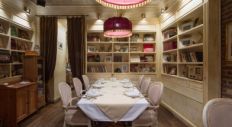 Kitchen:
Yugoslavian, Seafood, Homestyle
Average bill:
1500-2000 rub
Address:
11/5, Rochdelskaya str., Moscow
Pešta salad with beef sirloin and red sweet pepper – 330 rubles;
Magyar with fresh vegetables and spices – 270 rubles;
Bokrach goulash with beef, homemade sausage, bacon, beans and green peas – 390 rubles;
Chicken ham Szeged with vegetables and champignons – 440 rubles;
Hot pork kebab with marinated cucumbers and champignons – 560 rubles;
Hungarian pikeperch with spices and sour cream – 540 rubles
Read also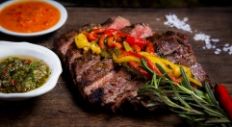 The brand chef of Pab Lo Picasso Roberto Jacomino Perez is good at experimenting with meat offering his own means to fig...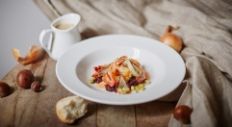 The chef of the Projector Restaurant Maxim Myasnikov keeps experiments with nuts. Chestnuts and hazelnuts seem to become...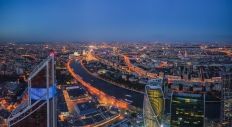 The restaurant holding White Rabbit Family is preparing to open a new project Sakhalin in the highest building in Europe...
ON TOP