Cuisines of Dalmatia and Croatian Zagorje at Boemi Restaurant
The menu of Boemi restaurant has been updated with dishes of Croatian Zagorje and Dalmatia, namely homemade meat delicacies, soup Brodet with shark, salads with seafood, Zagreb schnitzels and Zagorje strukles for a dessert.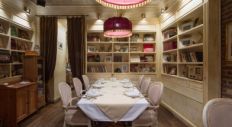 Kitchen:
Yugoslavian, Seafood, Homestyle
Average bill:
1500-2000 rub
Address:
11/5, Rochdelskaya str., Moscow
These are extracts from the menu:
Salad with squids (squids, lettuce, Romano, Ruccola, tomato) – 460 rubles;
Turkey soup with vegetables (turkey, onion, carrot, green peas, parsley) – 240 rubles;
Brodet (pieces of sea bass, shark, shrimps, mussels, onion, tomato, garlic, white wine, spices) – 740 rubles;
Pašticada (beef ham, wine, bacon, garlic, onion, apples, prunes) – 430 rubles;
Zagreb schnitzel (chicken fillet, ham, Gouda cheese, red onion, rice, green peas) – 400 rubles;
Zagorje strukles (wheat dough, egg, homemade cheese, oil, sour cream) – 330 rubles.
Read also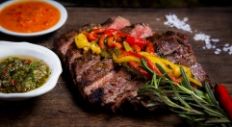 The brand chef of Pab Lo Picasso Roberto Jacomino Perez is good at experimenting with meat offering his own means to fig...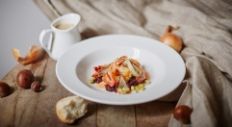 The chef of the Projector Restaurant Maxim Myasnikov keeps experiments with nuts. Chestnuts and hazelnuts seem to become...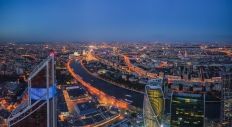 The restaurant holding White Rabbit Family is preparing to open a new project Sakhalin in the highest building in Europe...
ON TOP