Dich Restaurant: 30% off in January
Dich restaurant is very generous for discounts in January to its guests: 25% off for poultry dishes! Specialities made of bears flesh, elk, venison, boar, rabbit are a quarter cheaper now
Dich restaurant is very generous for discounts in January to its guests: 25% off for poultry dishes! Specialities made of bear"s flesh, elk, venison, boar, rabbit are a quarter cheaper now. All the rest positions in the menu have a bigger discount - 30%! 
Read also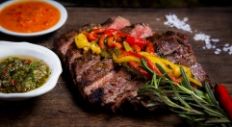 The brand chef of Pab Lo Picasso Roberto Jacomino Perez is good at experimenting with meat offering his own means to fig...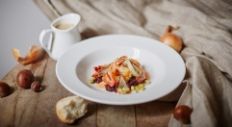 The chef of the Projector Restaurant Maxim Myasnikov keeps experiments with nuts. Chestnuts and hazelnuts seem to become...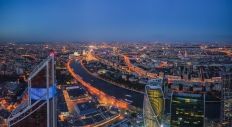 The restaurant holding White Rabbit Family is preparing to open a new project Sakhalin in the highest building in Europe...
ON TOP