Black Chanterelles, Baikal Omul & Elk at Moscafe Restaurant
With the autumn arrival the menu at Moscafe Restaurant has been renewed. Chef Alexey Semenov made an accent on regional products. Forest mushrooms, high-quality Russian fish and poultry are the main characters of the new dishes card.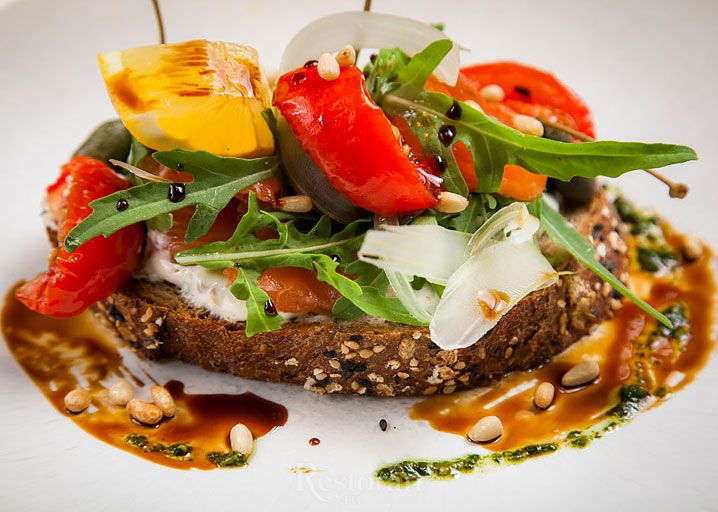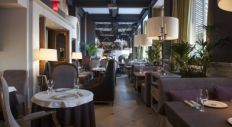 Kitchen:
Italian, French, Japanese
Average bill:
1000-1500 rub
Address:
24, Leningradkiy Ave., Moscow
You certainly have to try black chanterelles. Alexey cooks aromatic cream-soup with forest mushrooms (420 rubles) and risotto (660 rubles) – traditional Italian dish in author's execution with these rare mushrooms.
The hunting season has brought poultry dishes: poultry pate with black truffle (430 rubles) – Crimean truffle with nice aroma and rich nut flavor is among ingredients to cook it; hunter elk shuluym (560 rubles) is rich elk soup with vegetables and sour cream traditionally cooked by hunters out of hunted staff on open fire. Also there are cannelloni with rabbit, baked tomatoes and herbs (680 rubles). Among fish dishes there is Baikal omul with baked potato (280 rubles/100g) – this rare Siberian fish is appreciated for nice thin taste. There is also bruschetta with salmon (560 rubles), cream cheese, yogurt, mustard, Tadjar olives, arugula, capers and dried tomatoes.
Read also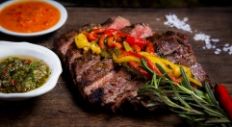 The brand chef of Pab Lo Picasso Roberto Jacomino Perez is good at experimenting with meat offering his own means to fig...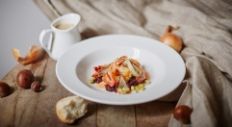 The chef of the Projector Restaurant Maxim Myasnikov keeps experiments with nuts. Chestnuts and hazelnuts seem to become...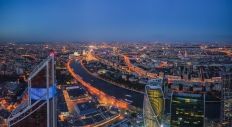 The restaurant holding White Rabbit Family is preparing to open a new project Sakhalin in the highest building in Europe...
ON TOP