Botanika Restaurant: Detox-Menu
In spite of frosts we are sure that the spring is approaching! Its the right time to fill our organism with vitamins acquiring healthy roses on cheeks! A special juice detox-menu from Botanika is going to help you
In spite of frosts we are sure that the spring is approaching! It"s the right time to fill our organism with vitamins acquiring healthy roses on cheeks! A special juice detox-menu from Botanika is going to help you!
The pearl of the special offer is a legendary fresh juice Wheatgrass made of wheat sprouts. It doesn"t contain gluten and has 7 times more vitamin C than the orange juice and it is also a powerful anti-depressant. This is the right thing! 
Detox-menu also has such mixed as carrot, celery, beet, parsley, ginger and honey, then apple, celery, carrot and orange, then a mix of carrot, celery, spinach and parsley, and a mix of apple, celery and cucumber. All drinks will cost you 250 rubles.
Read also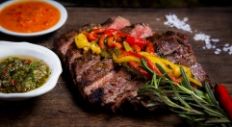 The brand chef of Pab Lo Picasso Roberto Jacomino Perez is good at experimenting with meat offering his own means to fig...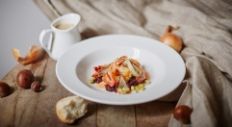 The chef of the Projector Restaurant Maxim Myasnikov keeps experiments with nuts. Chestnuts and hazelnuts seem to become...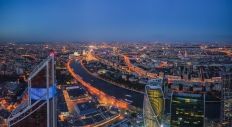 The restaurant holding White Rabbit Family is preparing to open a new project Sakhalin in the highest building in Europe...
ON TOP