Address:
45 bldg. 1, Nakhimovskiy Ave., Moscow
Hours:
09:00-24:00; 09:00-02:00
Subway:
M
Novie Cheryomuchki
Address:
10, Nikol'skaya str., Moscow
It seems to be the best Italian restaurant in Moscow, our guests tell. Il Pittore is the best combination of Italian hospitality and good home-made food.
Il Pittore, located in Profsoyuznaya Metro station, is a mansion at the intersaction of Nakhimovsky avenue and Novocheryomushkinskaya street; a real Italian confectionary shop with its authentic atmosphere is on the ground floor of the building.
The restaurant with its two halls is on the first floor.
The second floor is a comfortable banquet hall to place up to 80 guests. There is a special karaoke and dance area in the hall.
Фотографии ресторана Il Pittore
...
The closest restaurants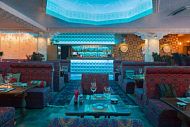 Type:
Restaurant, Banket hall,
Average bill:
1000-1500 rub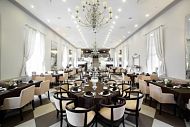 Type:
Restaurant, Banket hall, Karaoke Bar
Kitchen:
Caucasian, European, Italian
Average bill:
1000-1500 rub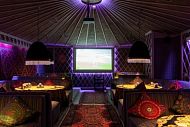 Type:
Restaurant, Cafe, Club
Kitchen:
Oriental, European
Average bill:
1000-1500 rub
ON TOP