Daily Teppan-Show At Food Park Restaurant
The culinary art has never been so affordable like now, just at arm's length. A culinary set of three dishes will be cooked in front of your eyes on the burning red teppan surface.
Apart from the cooking process, you will have a chance to observe how skillfully the cooks master their knives, juggling them just as if nothing had happened. The evening with the teppan will definitely become unforgettable!
Do not forget to book places in advance. Performances take place daily at 7, 8 and 9 pm.
A teppan set of three dishes will cost you 460 rubles and with a glass of Italian wine it will be 590 rubles.
Read also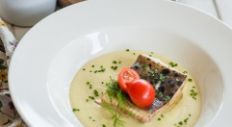 There are good news at the restaurant Na rechke for all who come here not only to have fun but also to have a good meal!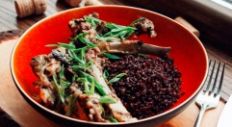 Are you starving? We are waiting for you today at Brussels pub for a seasonal menu offering dishes made of goatling!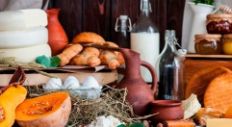 The Mamalyga restaurant suggests that you forget about autumn melancholy and come to see our bazaar.
ON TOP