Poached eggs on bruschetta with smoked salmon
It's so nice to indulge yourself and your family with interesting breakfast. Do not be afraid even if you have never cooked poached eggs before! You will definitely manage! Just do everything carefully.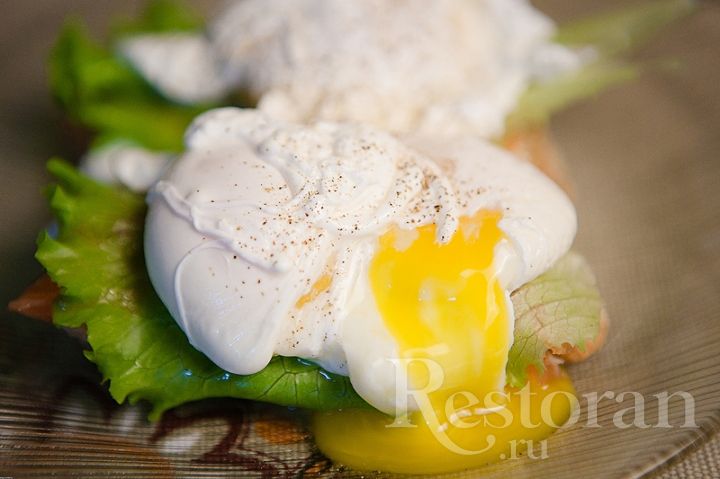 Ingredients:
Eggs – 4 pc;

Vinegar – 3 tbsp;

Salt – 1 tbsp;

Water – 2 l.

Smoked salmon – 4 slices (100 g);

Lettuce leaves – 4 pc;

Baguette (ciabatta) – 4 slices;

Fresh cheese with greens – 100 g.
Step 1
Place a saucepan with water on the heat and cover it to get water boiled faster.
Step 2
Meanwhile wash out and dry the lettuce leaves.
Step 3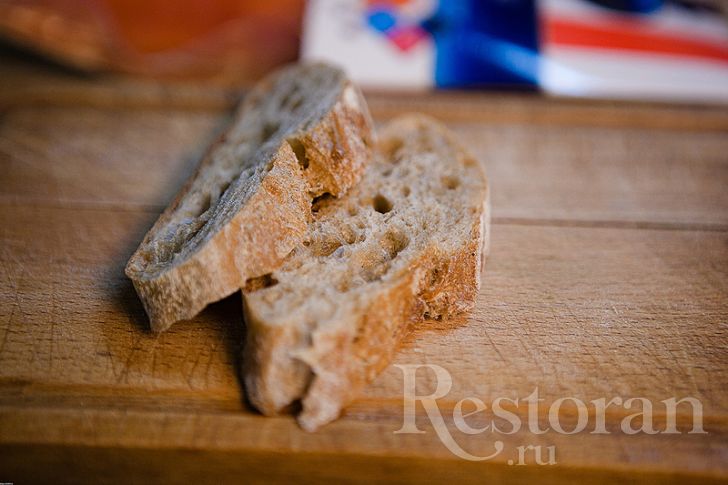 Slice ciabatta and fry slices in toaster.
Step 4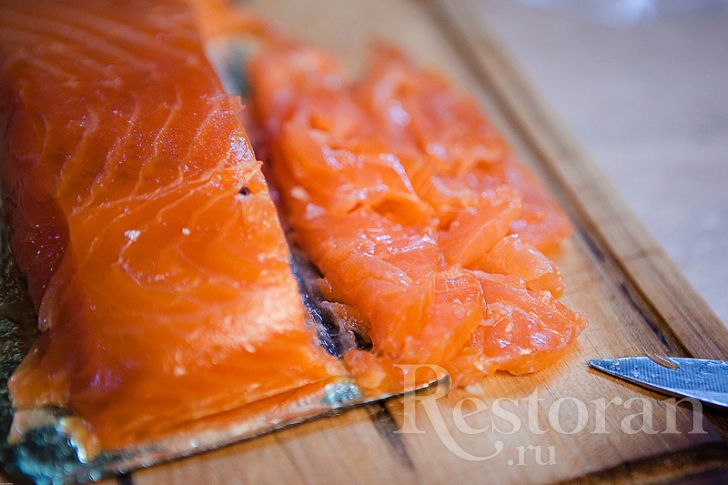 Get 4 slices of fish fillet.
Step 5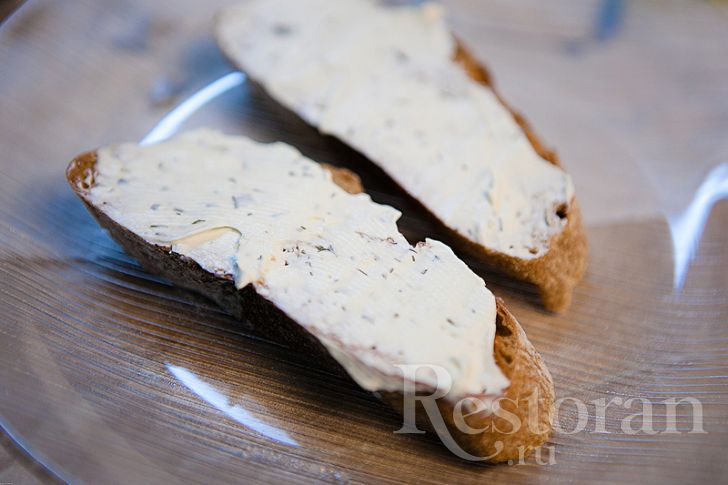 Coat slices of bread with fresh cheese.
Step 6
When water gets boiled, low down the heat so that boiling is hardly visible. Add salt and vinegar and mix up.
Step 7
Beat an egg into a small bowl. Be careful and do not damage yolk!
Step 8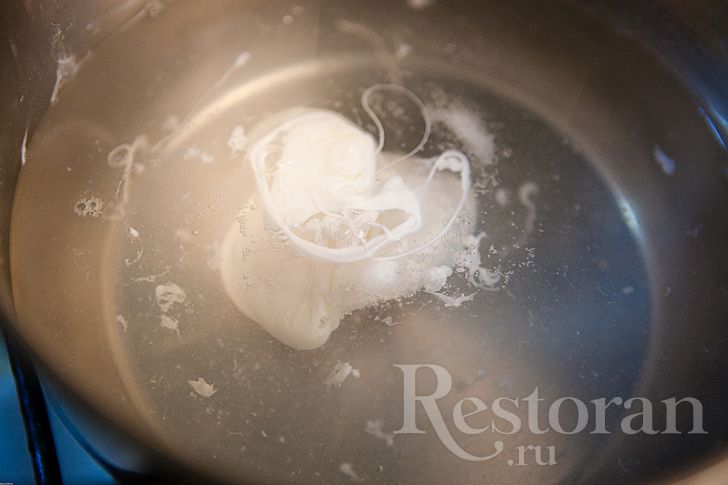 Take a table spoon in your right hand and start whirling water in the centre of the saucepan – you should get the swirl in water. Put a bowl with an egg very close to water, then pour it to the whirl carefully but fast allowing the egg to slide down the bowl edge. An egg should roll up in a noddle. Cook for 2-3 minutes until the white gets hard.
Step 9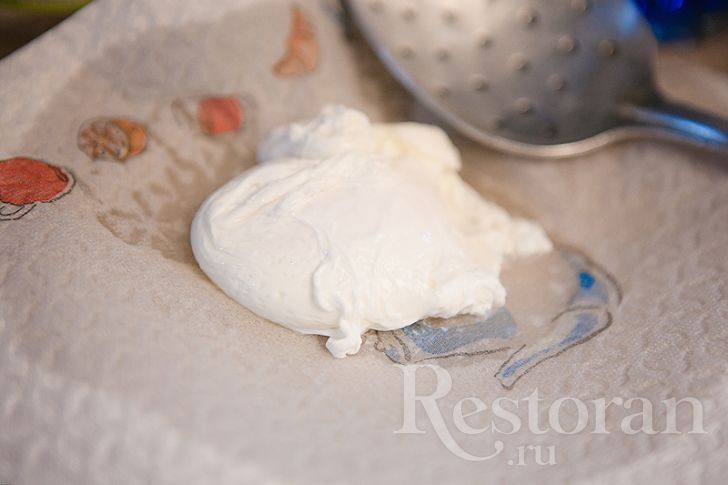 Take out the egg using a skimmer and place it on a plate with paper towel to remove extra water. Cook remaining 3 eggs the same way.
Step 10
Meanwhile, place salmon on sandwiches.
Step 11
And place lettuce leaves there.
Step 12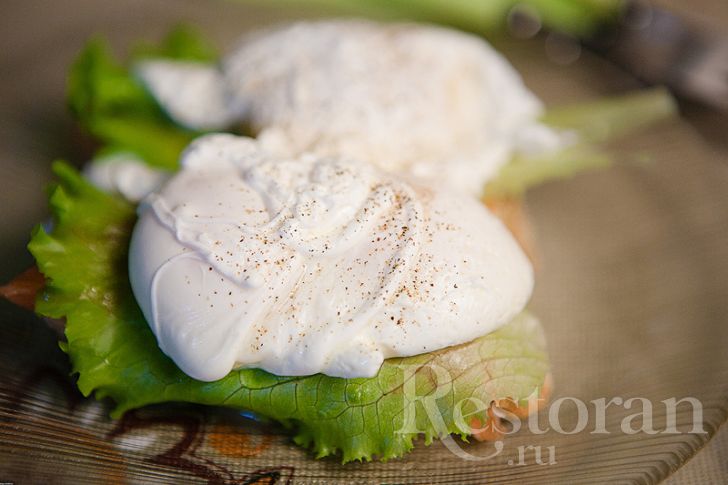 Then place eggs on sandwiches, sprinkle with black ground pepper. You may pierce the yolk with a fork to make it pour.
Step 13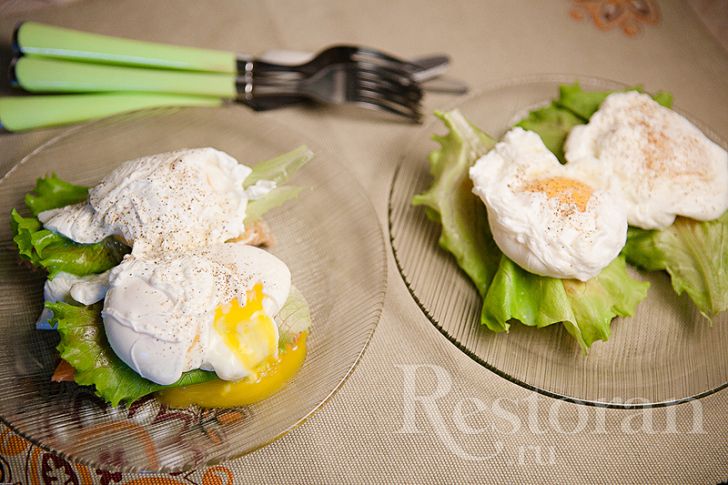 Serve immediately. Such a beauty!
Bon appetite!
ON TOP