Rustic duck
This is another option to cook my favourite fowl. It's very homely cozy and rich dish.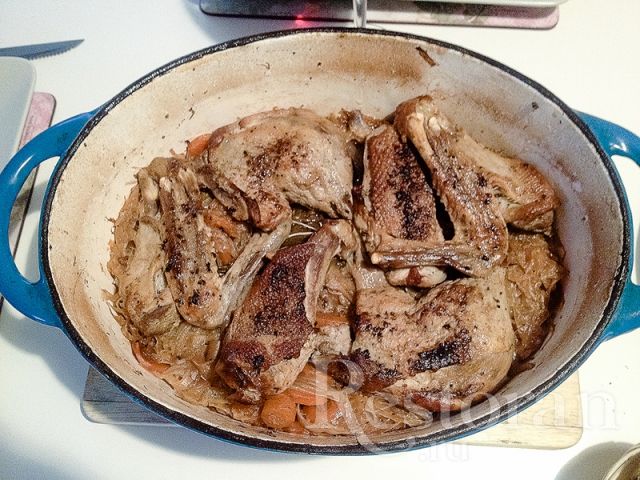 Ingredients:
Duck – 1 pc (weight approximately 2 kg);

Carrot – 2 pc;

Onion – 2 pc;

Garlic – 4 cloves;

Sauerkraut – 1 kg;

Thyme – 3 twigs;

Bay leaf -1 pc;

Salt, black fresh ground pepper.
Step 1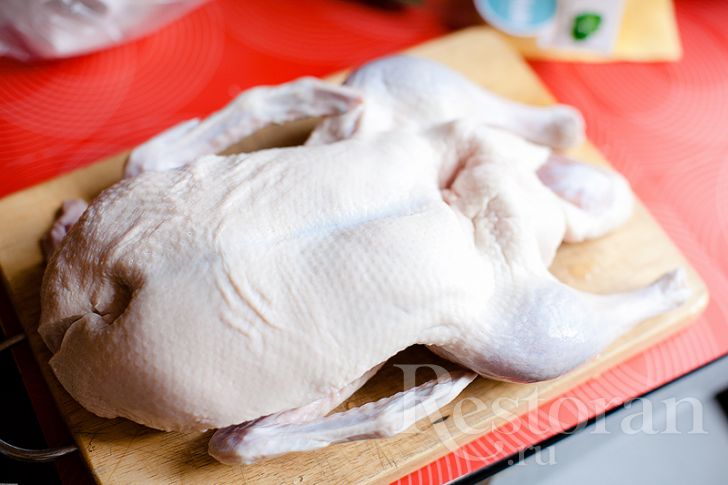 Wash the duck and dry with paper towel. Remove the rest of feathers, if there are any left.
Step 2
Cut the duck into parts. Remove extra skin and fat.
Step 3
And finely chop the parts. We'll be doing cracklings. To be precise, we'll be melting out fat because then cracklings are sent to the bin.
Step 4
Pour the duck back with cold water and place to cook. We need one litre of duck broth. Cook for 20-30 minutes after it gets boiled.
Step 5
So, heat over the thick-wall saucepan on intense heat. Put sliced skin with fat inside.
Step 6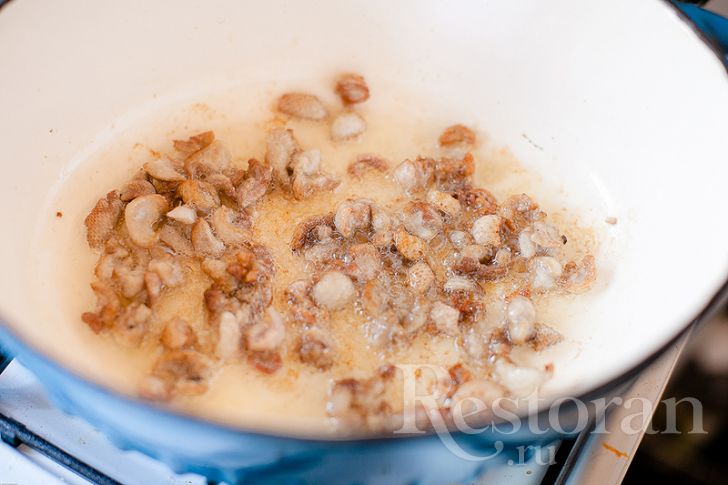 Fry approximately for 10 minutes and stir up from time to time until it gets brown.
Step 7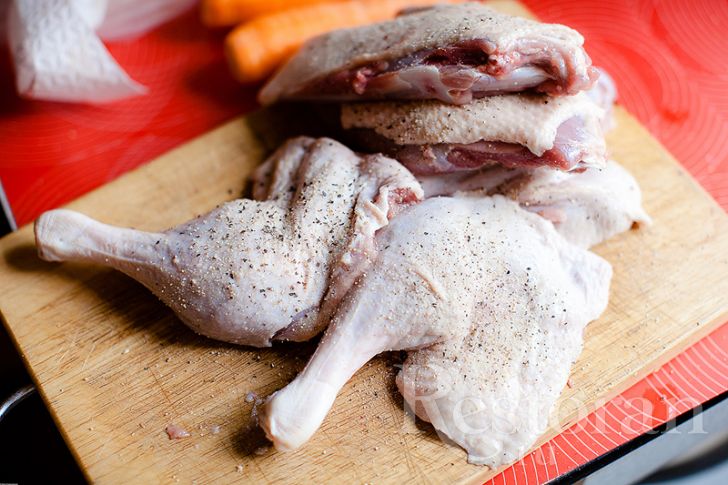 Sprinkle with salt and pepper the rest of the duck.
Step 8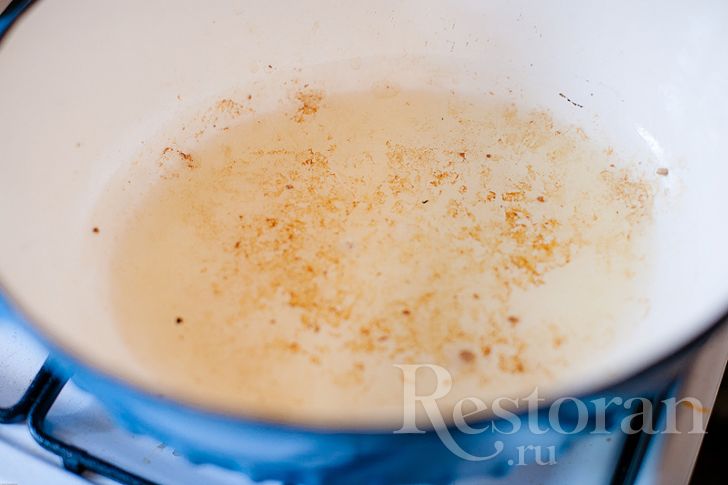 Take out cracklings from the saucepan with a slotted spoon.
Step 9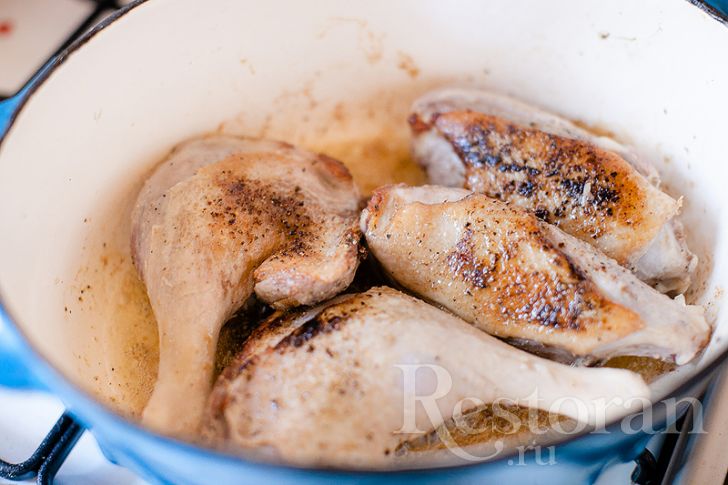 Start frying the duck. If all pieces cannot be placed together, divide them into portions. We need to fry the duck well until brown crust. Approximately 3-4 minutes from each side. The heat should be average-intense.
Step 10
Cut the carrot into rings.
Step 11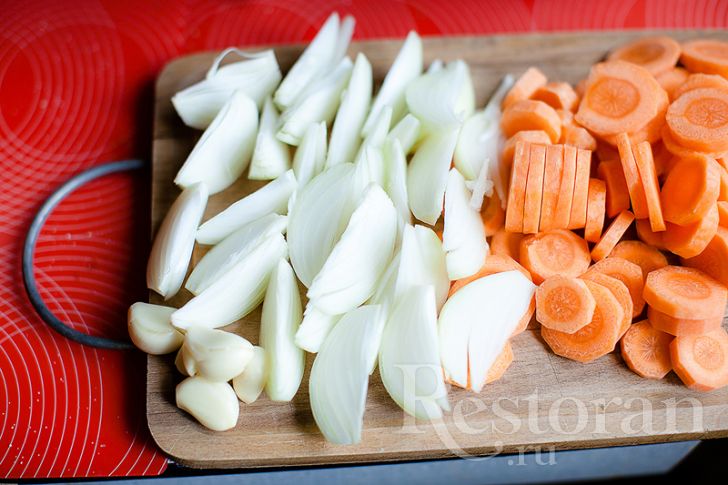 Cut the onion to segments. Press out the garlic with a knife and peel it.
Step 12
Put the duck into a bowl.
Step 13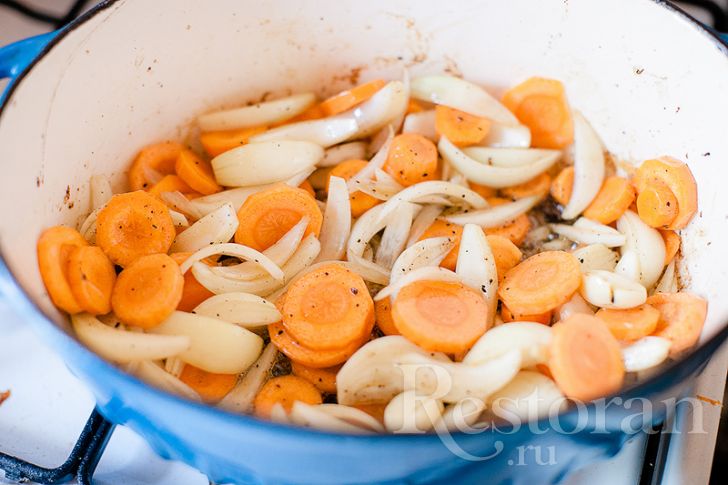 Now put the carrot, onion and garlic into the saucepan. Fry for 5 minutes stirring up.
Step 14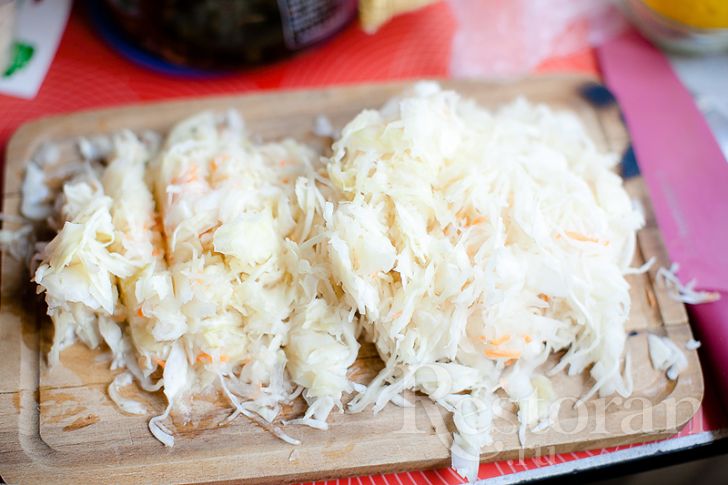 Cut the cabbage to avoid long "threats".
Step 15
Put it to vegetables. Stir up and heat over all together for a couple of minutes.
Step 16
Meanwhile, make a bunch of thyme and bay leaf: tie up with a culinary thread to take it out easily afterwards.
Step 17
Put it on vegetables.
Step 18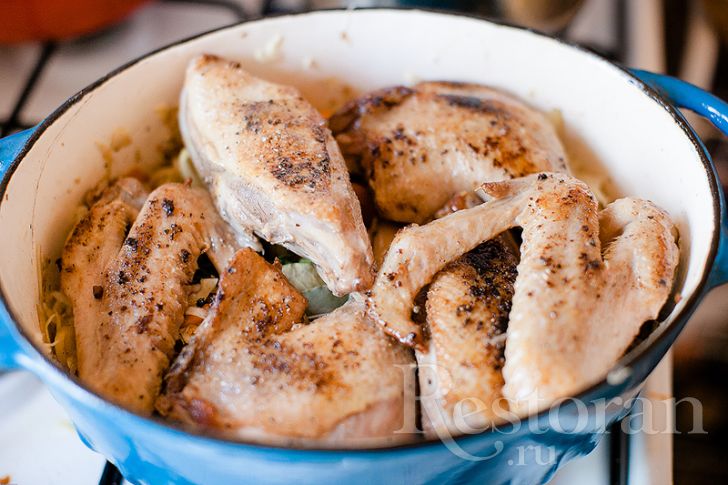 Put the duck on top. Pout with broth, cover and put to the oven pre-heated until 180 degrees for 2 hours.
Step 19
It is very tasty to cook boiled potatoes to this beauty.
Bon appetite!
ON TOP