Duck breast in orange sauce
I like duck meat very much! I bought the breast and was thinking how to serve it very tasty… I decided that it would perfectly match with orange sauce and I guessed.
Ingredients:
Duck breast (or fillet on skin) – 1 pc;

White dry wine – ½ glass;

Orange juice (better fresh) – ½ glass;

Corn starch – 1 flat tea spoon;

Butter – ½ tbsp;

Brown sugar – 1 tea spoon;

Salt, fresh ground black pepper.
Step 1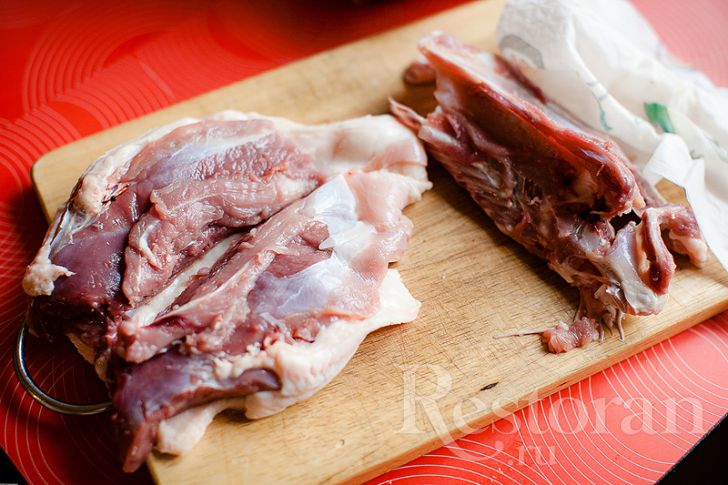 Cut the breast from the bone.
Step 2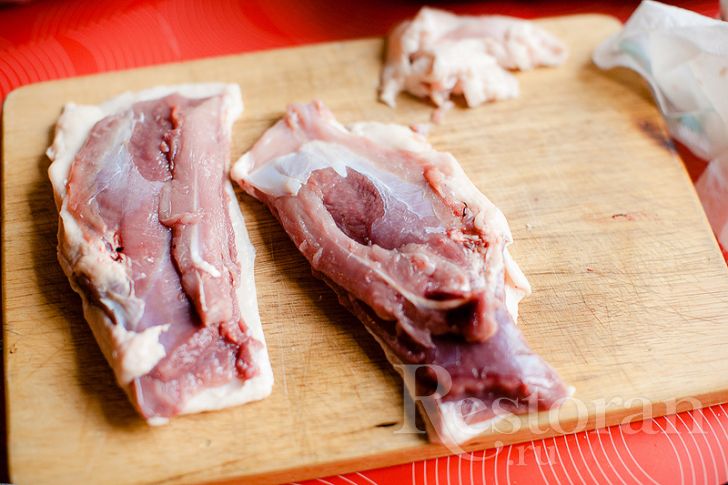 Divide into two halves. Make cuts like a grid with 1 cm distance with a sharp knife (until the meat, not on the meat). This is needed to let the extra fat go out when frying. Sprinkle with salt and pepper.
Step 3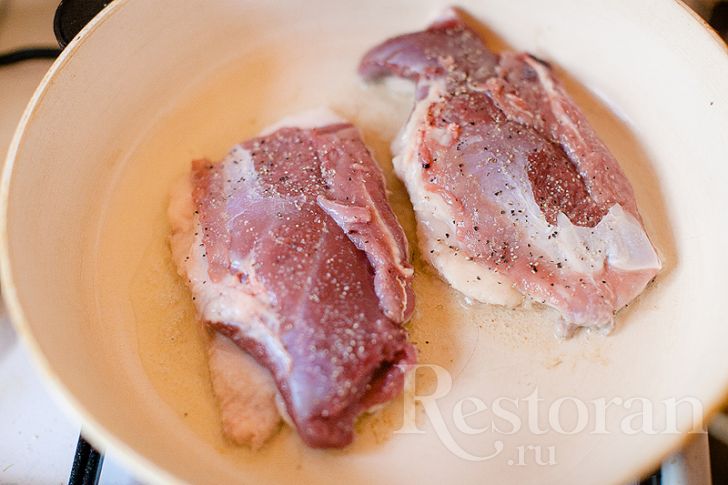 Heat the frying pan without oil on average heat and fry with the skin down. Low down the heat in a couple of minutes and fry the fillet for 10 minutes until the golden crust. Then turn over and fry for 5-7 minutes more.
Step 4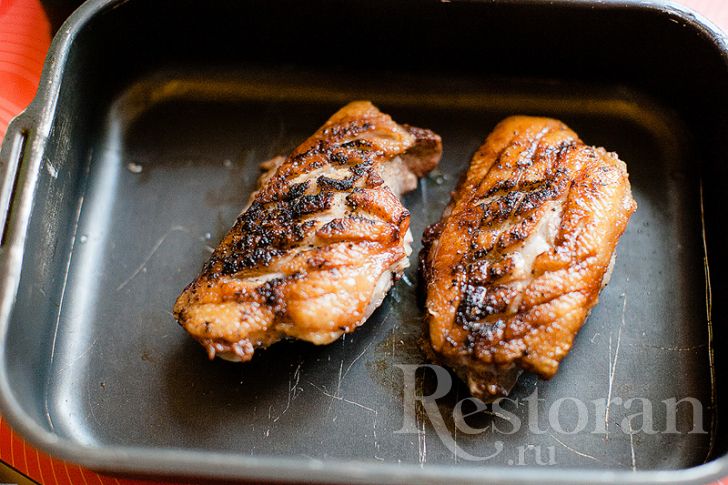 Then put the fillet into the baking pan. Cover with foil and put into the oven pre-heated until 100 degrees. It will remain hot and reach necessary condition.
Step 5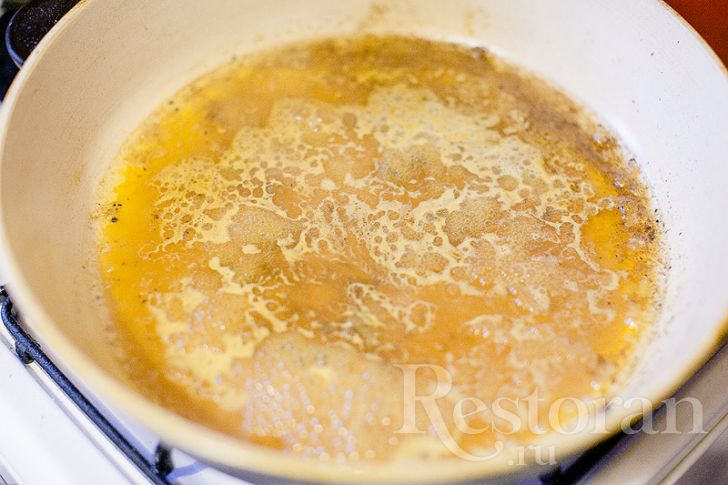 Meanwhile, prepare the orange sauce. Pour white wine and orange juice to the same frying pan where we fried the breast. By the way! If you have melted duck fat more than 2-3 table spoons, feel free to collect it in a can. It might be used to fry potatoes, for example. Heat over wine and juice on average heat until they start boiling. Let it evaporate for 5 minutes.
Step 6
Meanwhile, dilute the starch in a table spoon of cold water.
Step 7
Pour into the sauce and stir up.
Step 8
Add brown sugar, salt and pepper. Then switch off, throw a piece of butter and stir up until it is melted down.
Step 9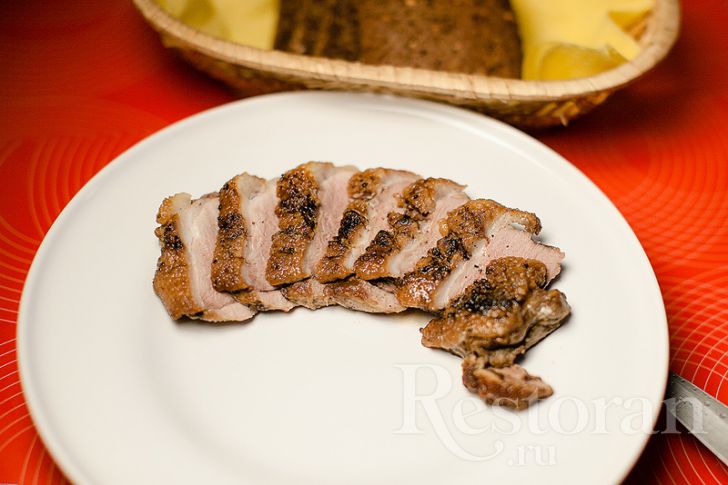 Take out breasts, cut nicely into diagonal. It is delightfully tasty inside! But not row!
Step 10
Top with sauce.
Step 11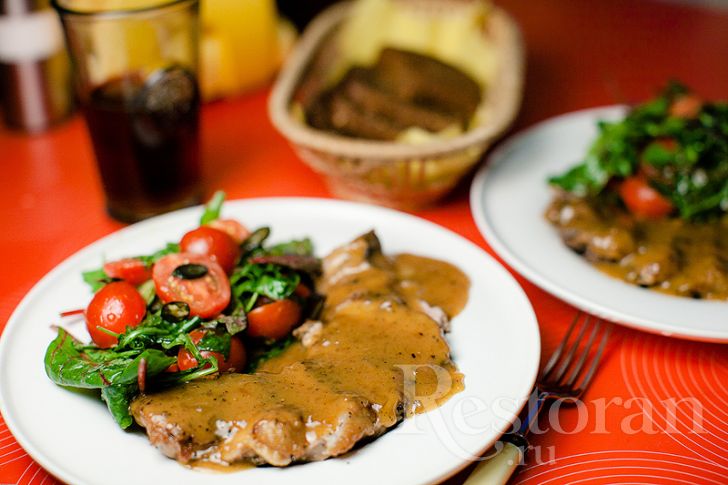 I serve with a salad (see recipe of the salad with French dressing).
Bon appetite!
ON TOP