Curd pie
It is dedicated to all who like curd, cottage cheese fritters and pies. After tasting this curd pie, all other pies remain behind comparison! It is tender, tasty, almost a cake. There are slightly more efforts than in case of just a pie but they are definitely worth it!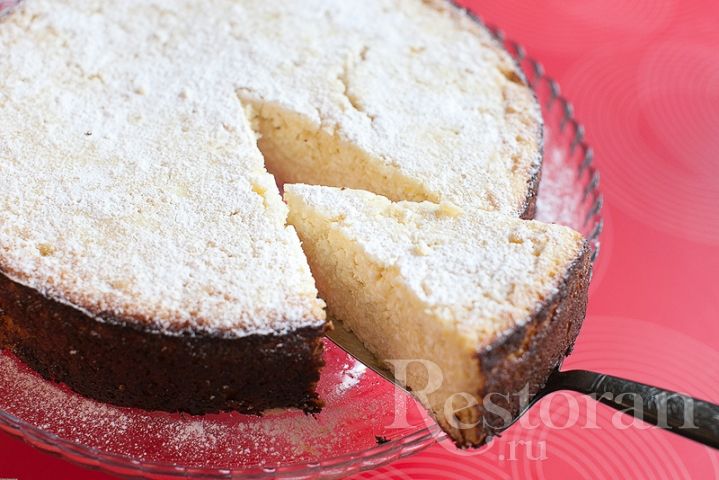 Ingredients:
Butter - 150 g;

Sugar - 150 g;

Lemon - 1 pc;

Eggs - 7 pc;

Curd 9% - 750 g;

Semolina - 75 g;

Sugar powder for garnishing.
Step 1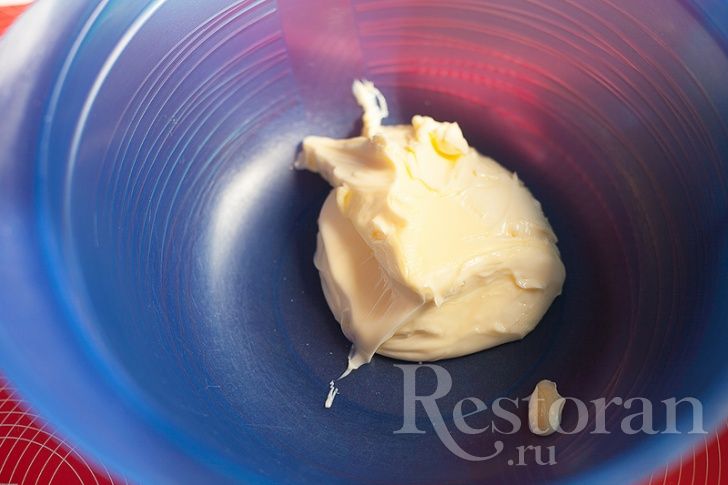 It is necessary to take the butter out of the fridge one or two hours before, so that it gets mild. Put mild butter into a bowl.
Step 2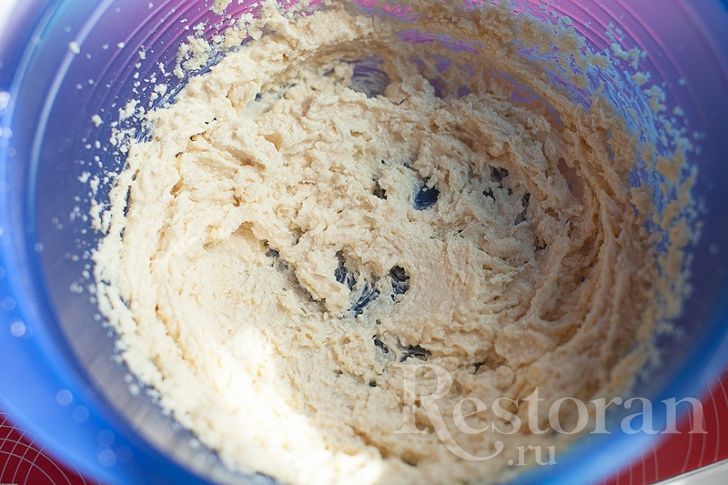 Add sugar in portions and whip with a mixer on maximum speed.
Step 3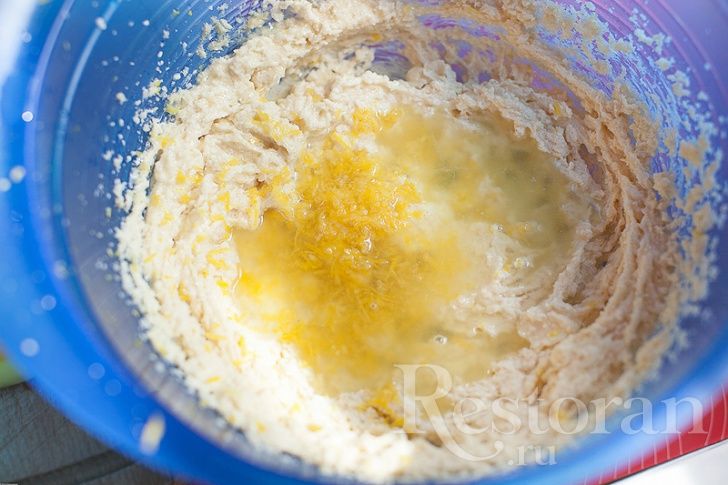 Grate the lemon zest on a small grater into the butter with sugar and squeeze the lemon juice. Whip up again.
Step 4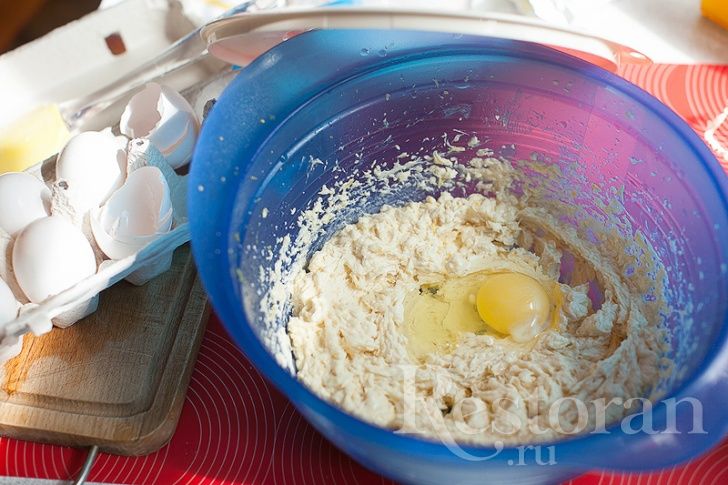 Start breaking into the eggs one by one. Stir until the flat mass.
Step 5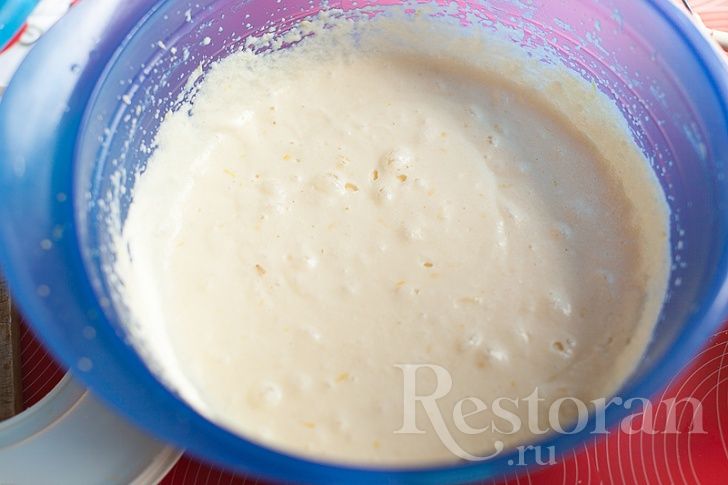 Finally, we will get nice smooth mass.
Step 6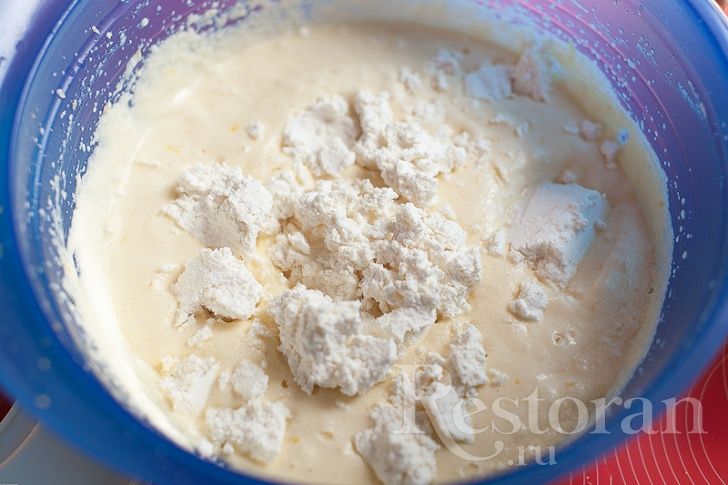 Then add curd and go on stirring until the flat mass. However, if the curd is gritty enough then I can't manage to get a flat mass. But I like it.
Step 7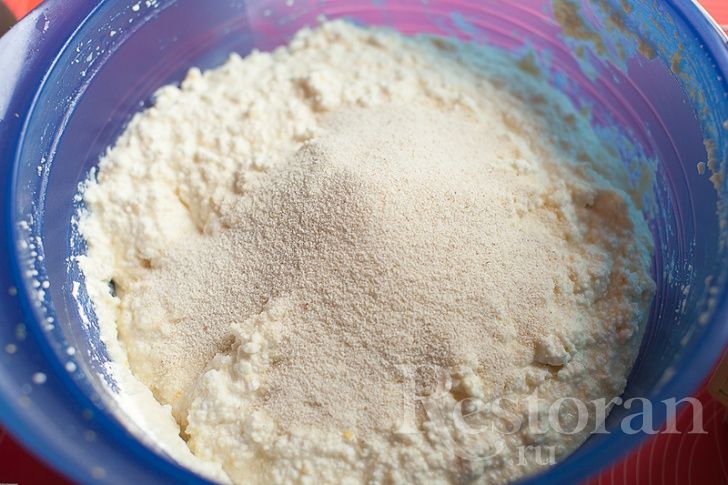 Add semolina as a final step and stir up again.
Step 8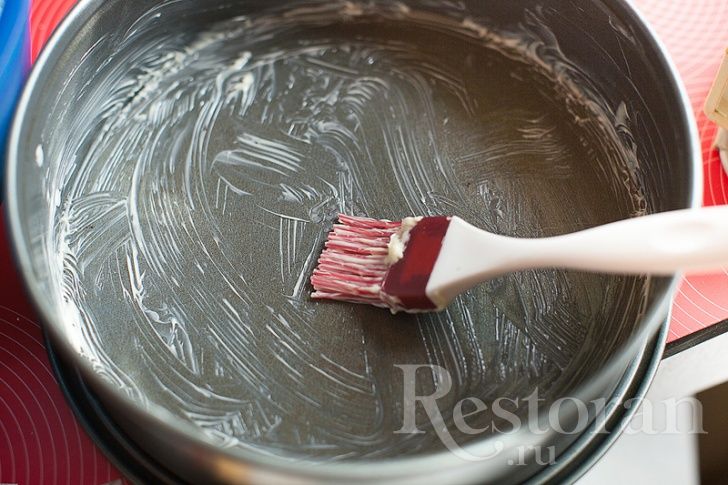 Grease a sliding baking pan with a piece if butter.
Step 9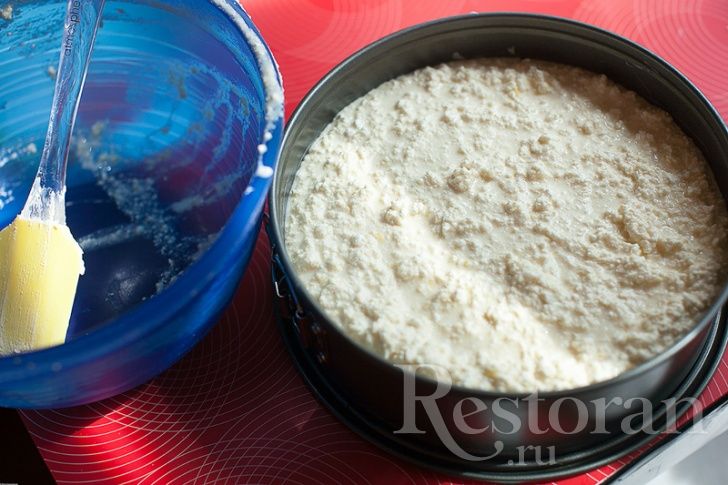 Put the dough into it.
Step 10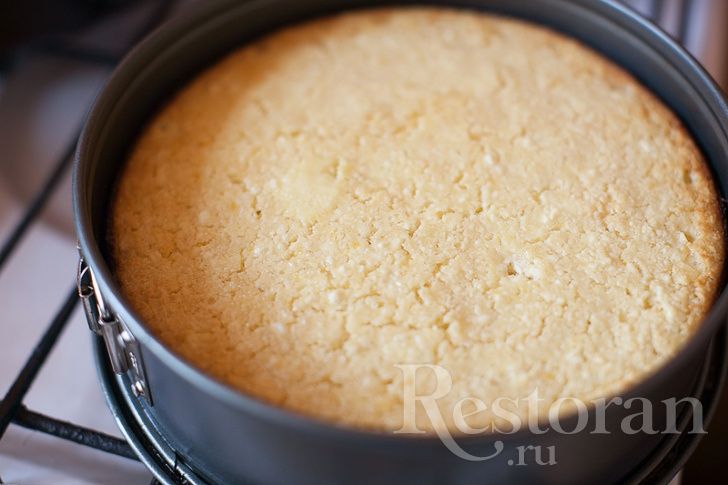 Put the curd pie into the oven pre-heated until 180 degrees and bake it until the golden color. My strong oven baked it for 35 minutes… Regular oven would probably need 1 hour, keep an eye.
Step 11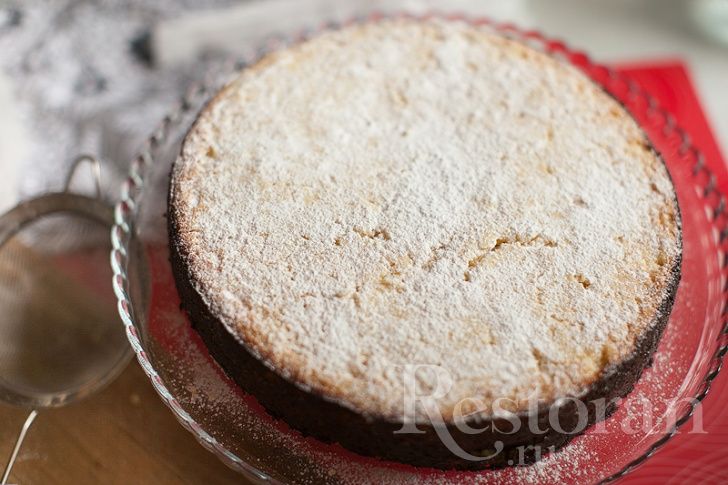 Let it get cold completely and take out of the pan carefully. Top with sugar powder. I always do it using a strainer.
Step 12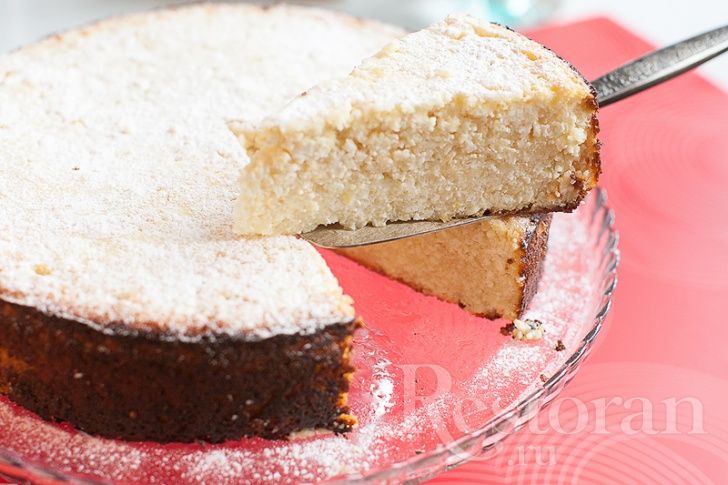 Honestly, it is impossible to stop!
Bon appetite!
ON TOP