Sour schi in «my style»
It is absolutely winter and absolutely «anti-hangover» soup. It warms you up from inside, makes you enjoy its fascinating acidity in a way that you completely forget about yesterday «heavy» celebration! Your family will definitely thank you.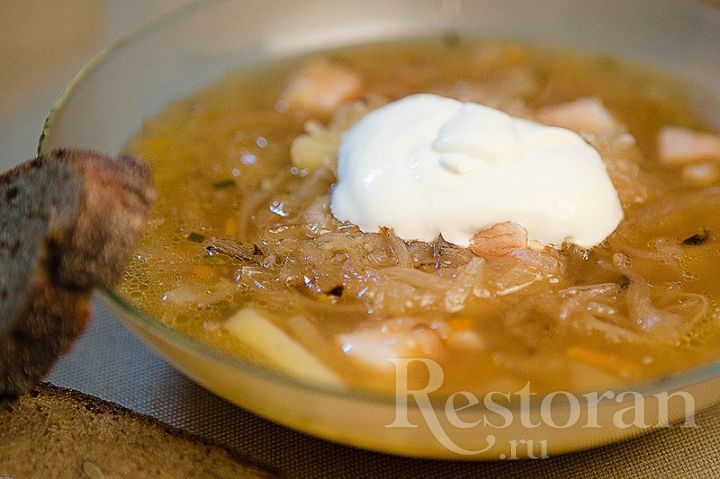 Ingredients:
Sauerkraut – 700 g;

Rosemary – 1-2 twigs;

Smoked breast – 300 g;

Onion – 1 big or 2 small;

Garlic – 2 cloves;

Potatoes – 4 pc;

Oil – 1 tbsp;

our cream for serving.
Step 1
Pour oil in a big heavy frying pan and place sauerkraut in it. Stew on low heat under the cover for at least 50 minutes; I stew for an hour. From time to time (relatively often) mix it up pouring ho water from the kettle to avoid burning (and pouring too much oil!). Keep an eye! I burnt it a couple of times. Do not be lazy to stew sauerkraut for a long time as it»s necessary here. It should get golden brown and then the soup will be incredibly tasty.
Step 2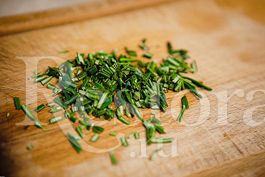 Separate leaves of rosemary from the stalk and finely chop them.
Step 3
Place rosemary to the sauerkraut 5 minutes before finishing to stew and mix up.
Step 4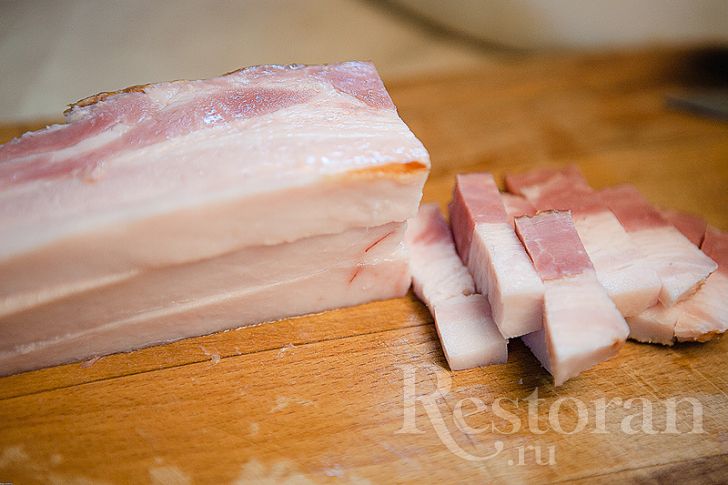 Cut the breast into cubes or sticks. Do not finely chop to avoid getting cracklings.
Step 5
Place the breast into the saucepan where you are going to cook the soup and fry on intense heat mixing up until brown colour. Can you see brown pieces on the bottom of the saucean? They will be very important for us later. I have a 4-litres saucepan.
Step 6
Meanwhile, cut the onion.
Step 7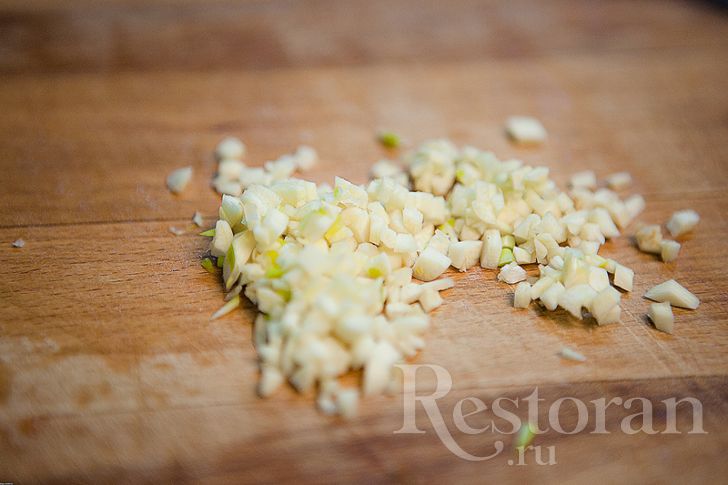 And finely chop the garlic.
Step 8
Place onion and garlic to the brown breast, mix up and fry all together for 2-3 minutes.
Step 9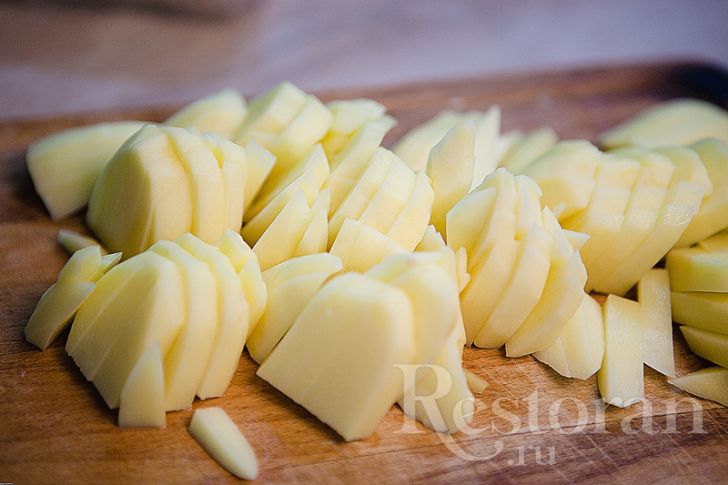 Cut peeled potatoes as you like.
Step 10
Pour approximately 100 ml hot water from the kettle in the saucepan with breast and onion, scrub thoroughly brown pieces from the bottom using a spoonula as they will guarantee our success. This is how we will get a fascinating, slightly smoked aroma of our soup.
Step 11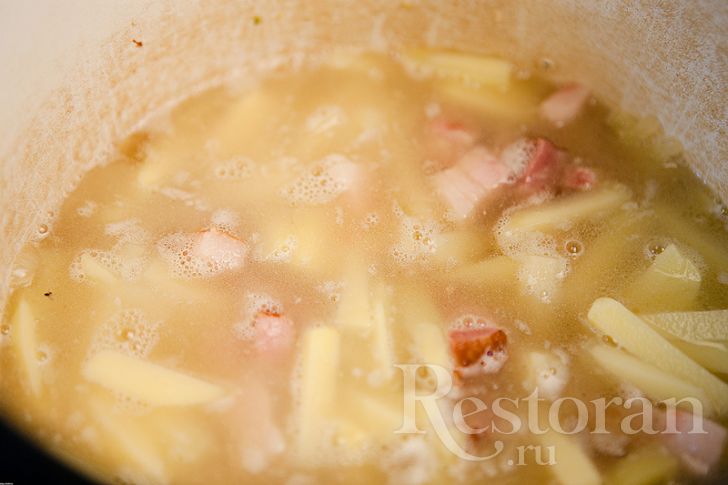 Then place cut potatoes in the saucepan and pour with hot water to cover potatoes. Cover the saucepan and cook for 10 minutes until potatoes get soft. It»s better not to cook potato together with sauerkraut as it will make potato hard. While potato will get soft very fast being stewed in a little water.
Step 12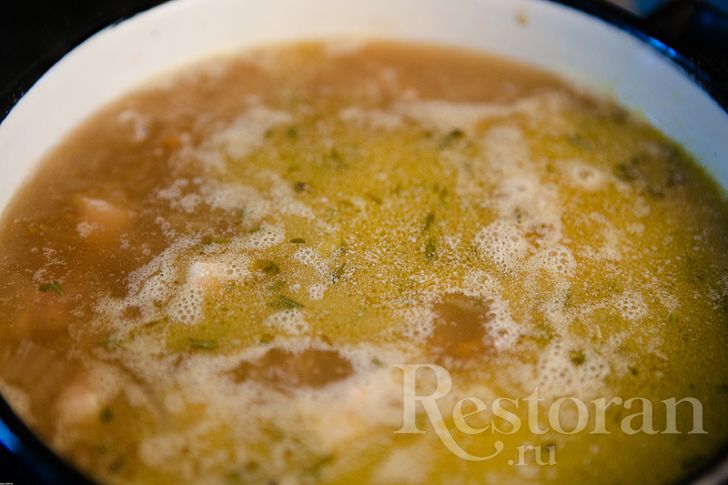 Then place sauerkraut in the saucepan, pour with hot water to the top, heat over all together till boiling and the soup is ready! Do not sprinkle with salt because sauerkraut and breast are salty but just in case you ma try of course...
Step 13
Serve with sour cream and rye bread. And how tasty it is on the second day!
Bon appetite!
ON TOP