Dressed cod liver
In spite of having the salad with cod liver, onion and eggs the favourite one, this is also a very good option. The salad is tender and taste combinations are quite successful.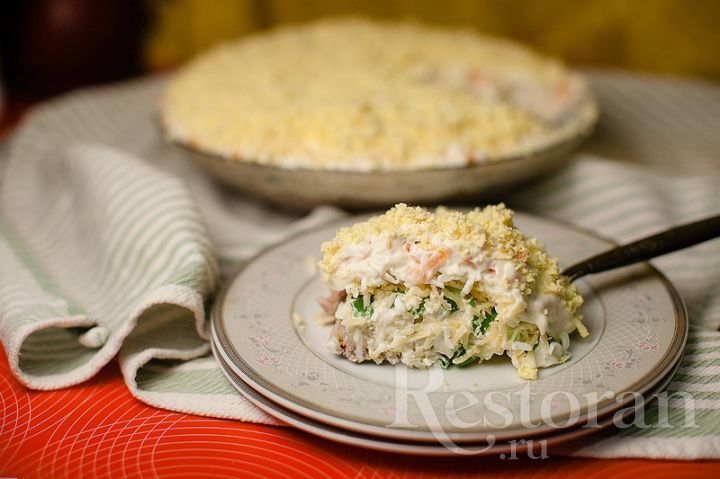 Ingredients:
Cod liver – 2 cans;

Potatoes – 5 small or 3 big;

Carrot – 2 pc;

Eggs – 4 pc;

Cheese – 125 g;

Spring onion – 4 pc;

Mayonnaise.
Step 1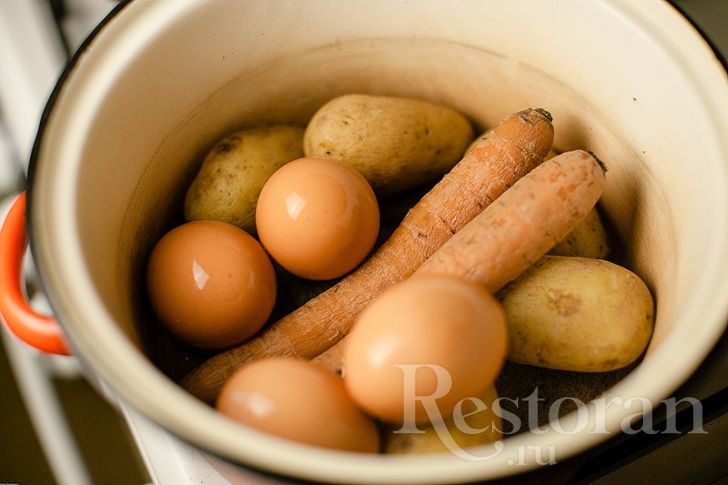 Boil vegetables and eggs. Sprinkle vegetables with salt after they start boiling. Cool down and peel.
Step 2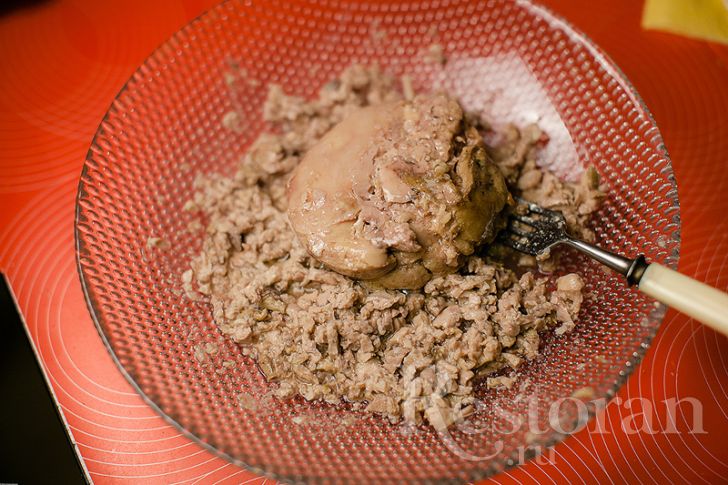 Take out cod liver from oil and mash in the salad-dish with a fork.
Step 3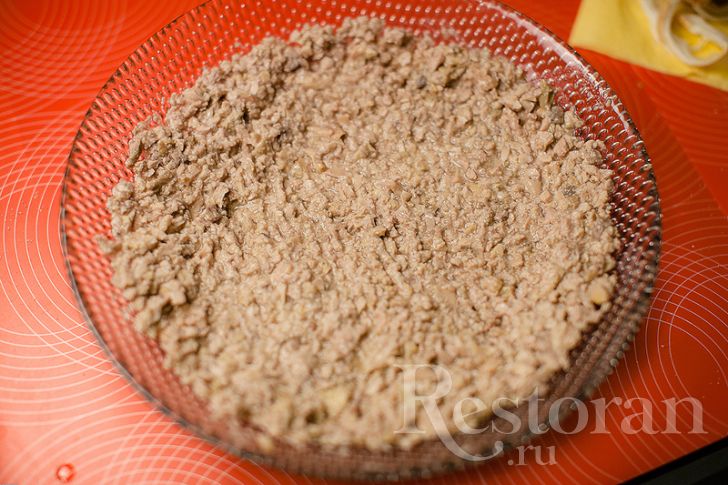 Make a flat layer.
Step 4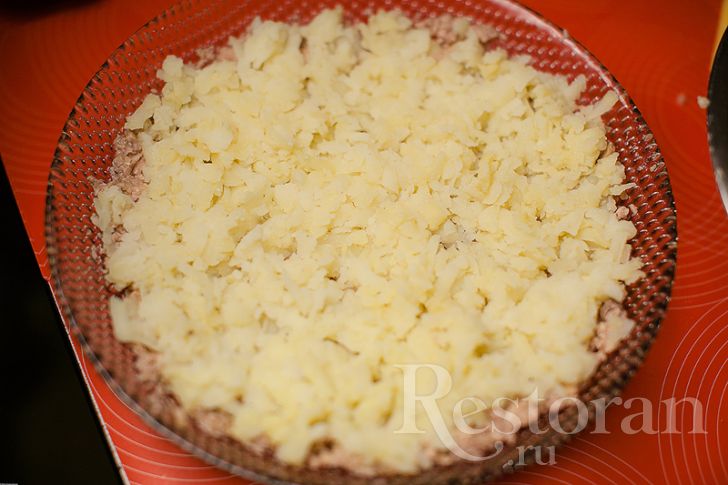 Then grate potatoes on top of the liver on a big grater.
Step 5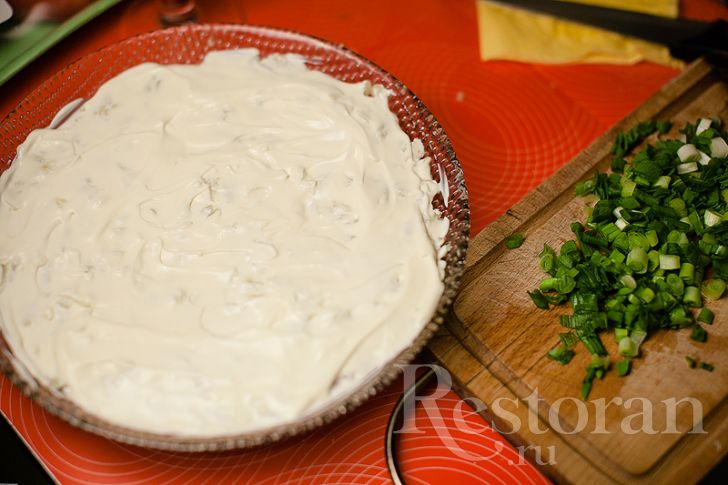 Coat with mayonnaise. Finely chop spring onion and put on top.
Step 6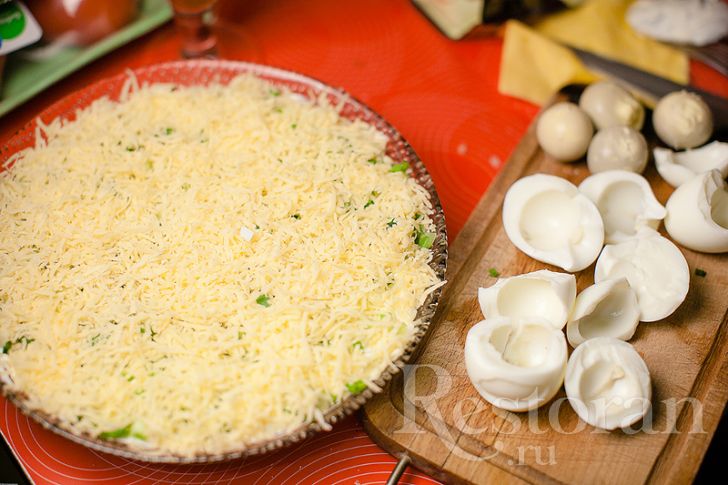 Then put the layer of cheese grated on a small grater.
Step 7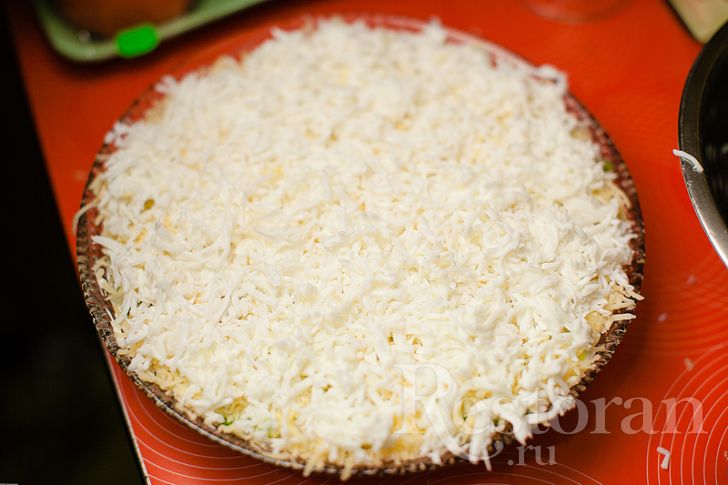 Then put whites of eggs grated on the same small grater. Then put the layer of mayonnaise.
Step 8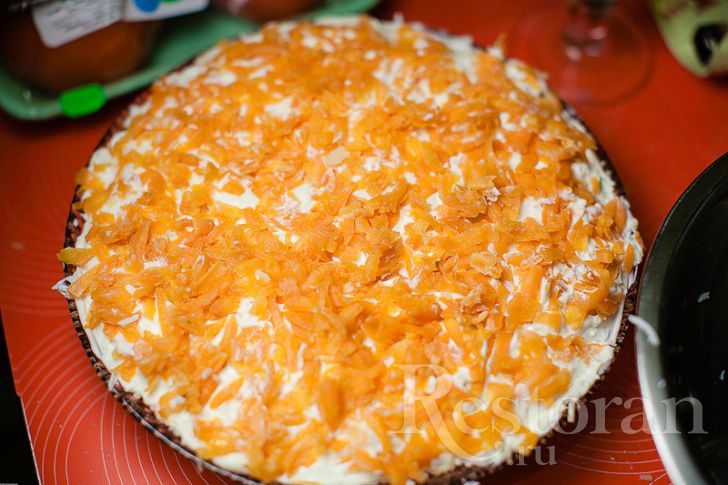 Then put the carrot grated on a big grater. Add a little of mayonnaise again.
Step 9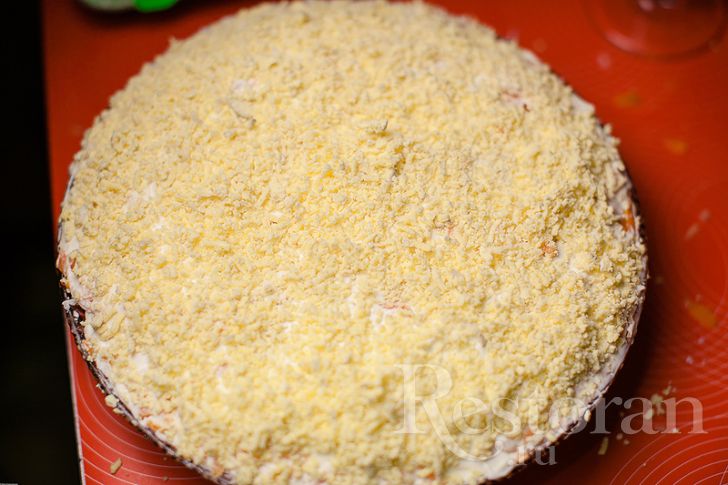 On top put the yolks grated on a small grater.
Step 10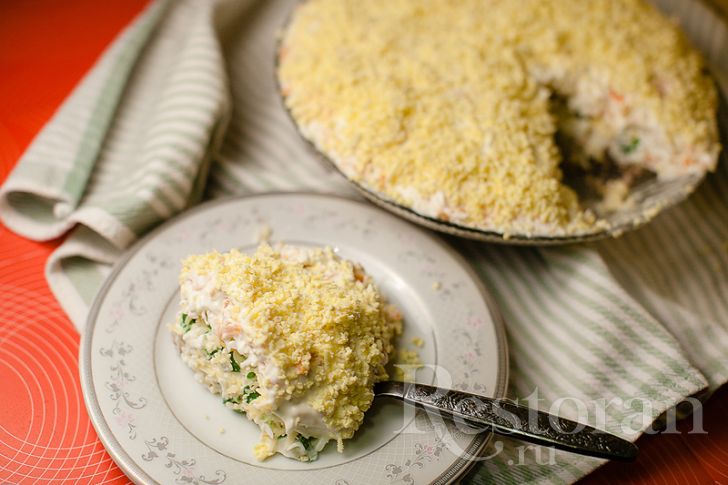 It would be excellent if you leave it for a night to let it soak!
Bon appetite!
ON TOP