Soviet Russian salad
I haven't made Russian salad with sausage for ages. I always make it with chicken or tongue, or at least with beef. This time for a retro-party I decided to cook it just like in the childhood – with sausage. And you know – it's very tasty! If you are suffering from nostalgia, this recipe is for you.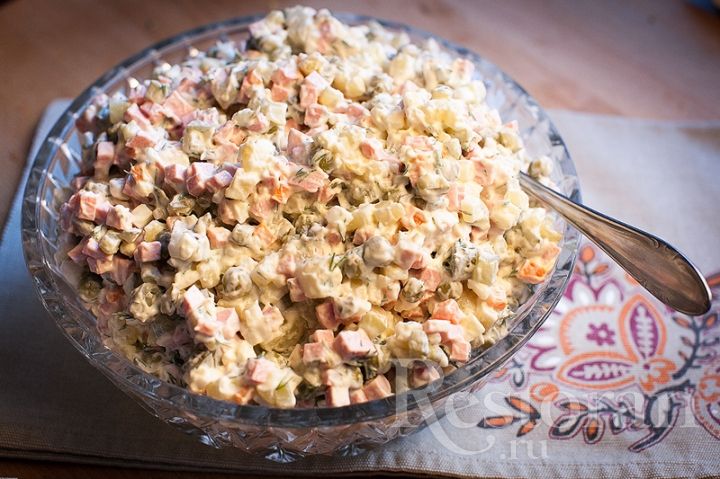 Ingredients:
Potatoes – 5 average pc; 

Carrot – 2 pc;

Eggs – 4 pc;

Sausage – 700 g;

Sour cucumbers – 10 pc;

Preserved canned green peas – 1 can;

Onion – 1 pc;

Dill – a bunch;

Mayonnaise – 1 pack (700 ml). 
Step 1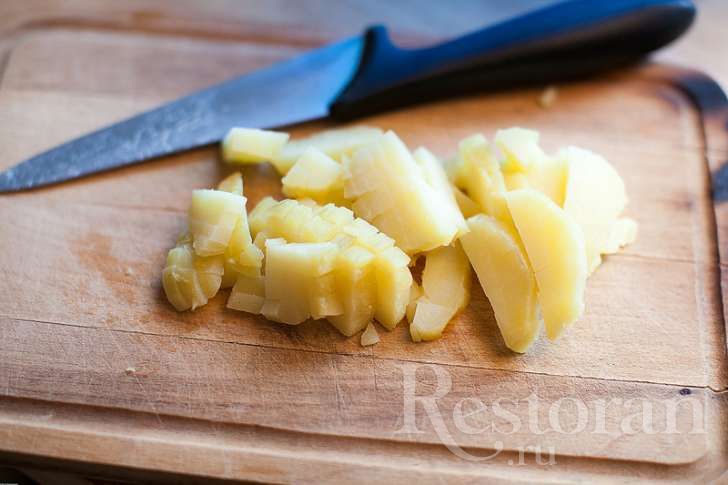 Boil potatoes and carrots unpeeled in advance. Boil eggs also. I boil in the evening, then cool down and cook the salad in the morning. Sprinkle vegetables with salt while boiling. So, peel potatoes and cut into cubes.
Step 2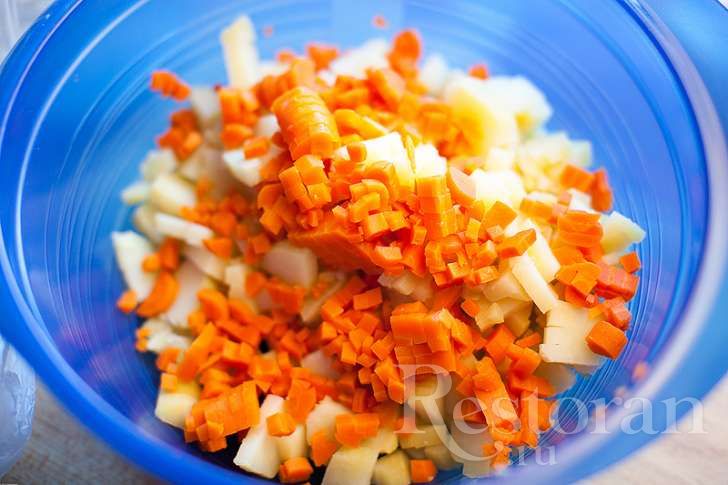 Do the same with carrots.
Step 3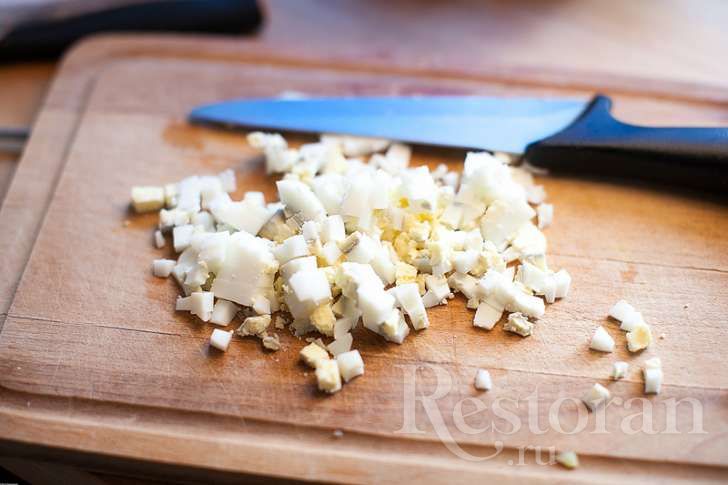 Cut the eggs.
Step 4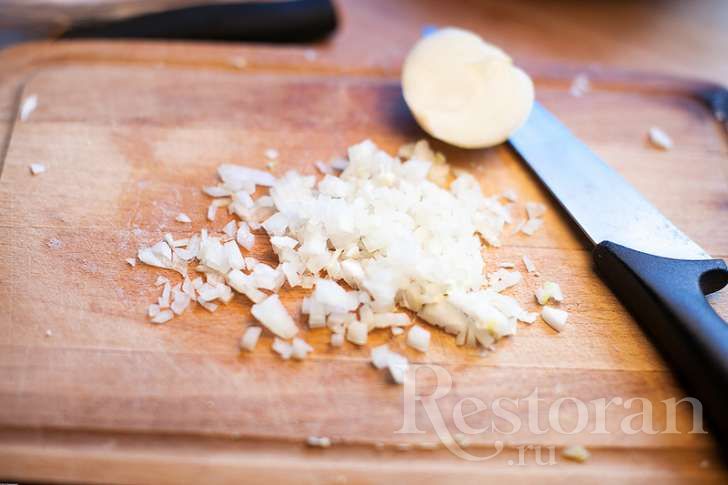 Finely chop the onion. Place it into the salad.
Step 5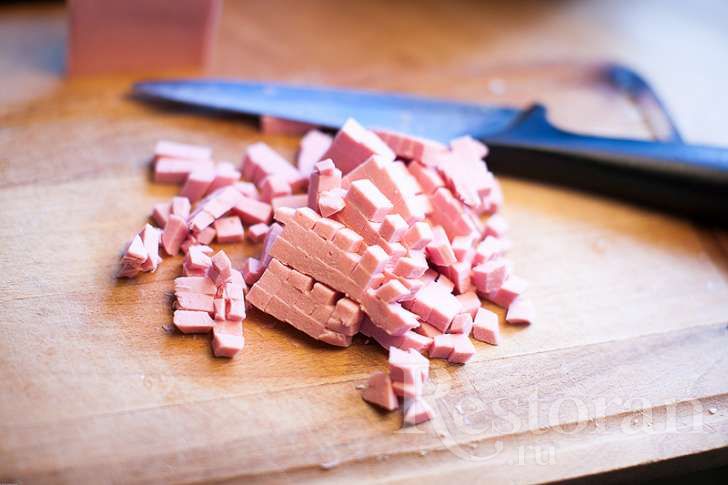 Buy good tasty sausage. Cut it into cubes and place in the bowl.
Step 6
Then take sour cucumbers. I had 10 medium-sized pc. Be liberal.
Step 7
Finely chop twigs of dill and place in the salad.
Step 8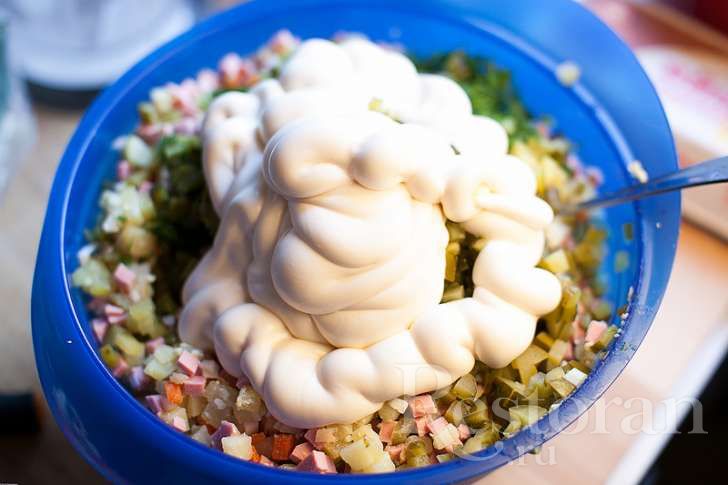 Season well with mayonnaise. I spent a pack sharp. Mix up.
Step 9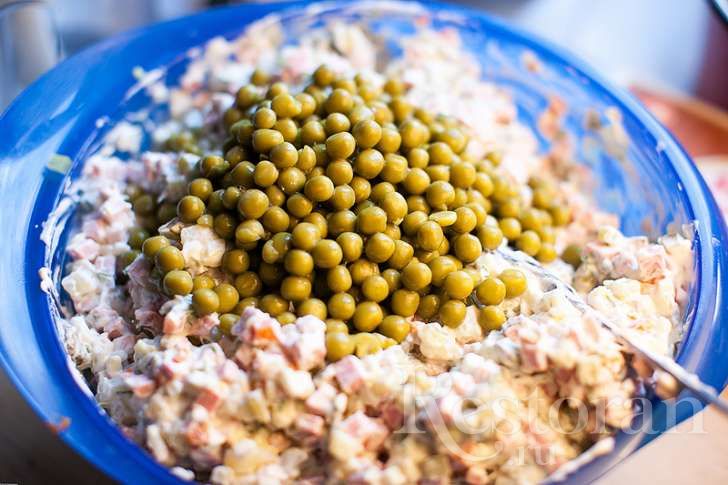 Place green peas the last to avoid damaging it.
Step 10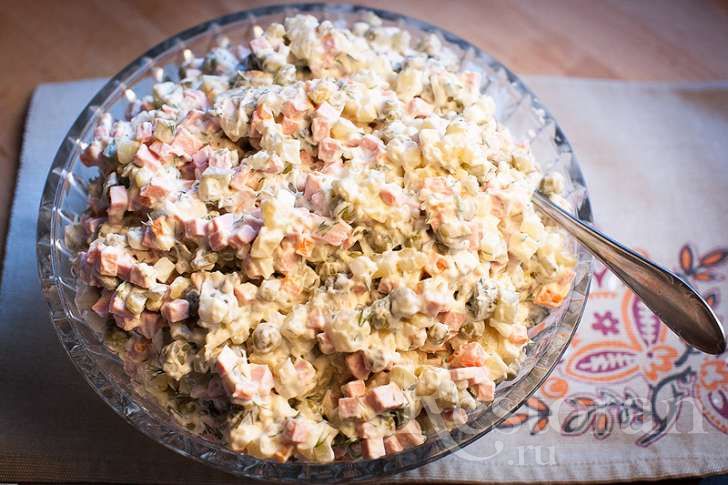 Such a beauty!
Bon appetite!
ON TOP