Noodles with liver
As I like chicken liver very much, I definitely say – it is very tasty! And what is interesting, this recipe is a good way to convince tasting liver those people who don't like it much. Mainly because the rich taste of bacon will overcover the specific taste of this by-product.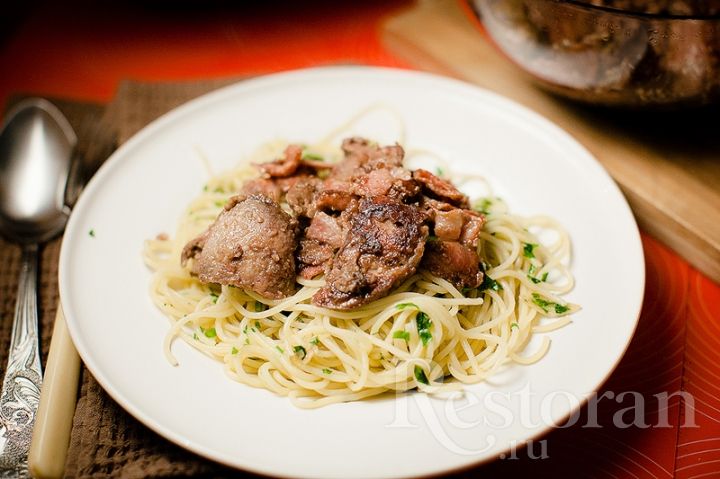 Ingredients:
Noodles (spaghetti) – 250 g; 

Chicken liver – 400 g; 

Bacon – 150 g; 

Flour – 3 tbsp; 

Chicken or vegetable broth – 1/3 glass; 

Parsley – big bunch; 

Garlic – 4 cloves;

Olive oil – 3 tbsp; 

Salt, ground black pepper, chili. 
Step 1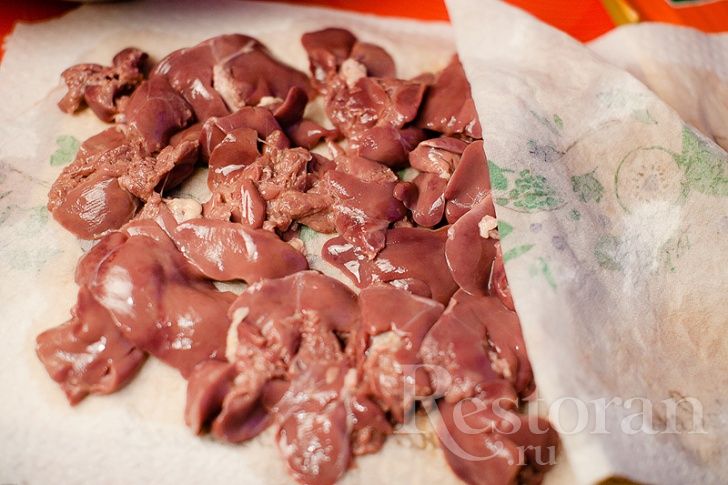 Heat the water for noodles. When it boils up, sprinkle it with salt and cook the noodles as pointed out on the pack. Then drain off. Wash the liver and dry out with paper towel.
Step 2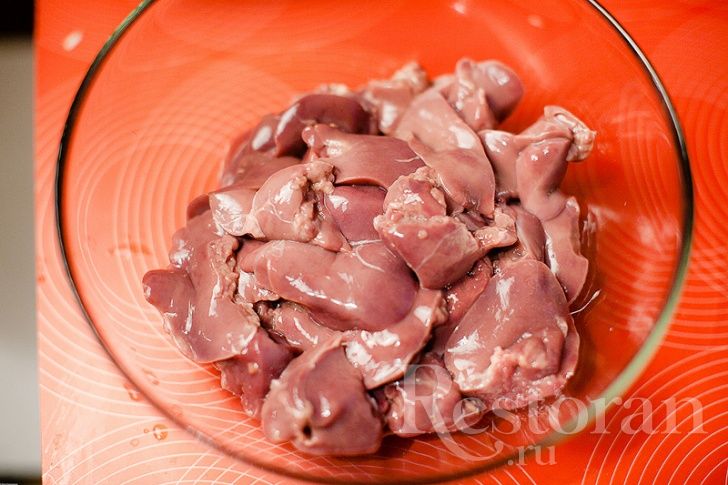 Cut off membranes and fat and cut each liver into 2-3 parts. Put into the bowl.
Step 3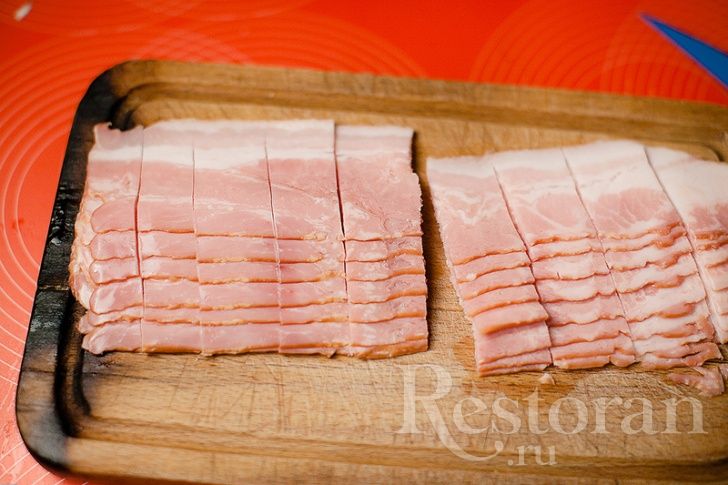 Cut the bacon in sticks.
Step 4
Start frying on the dry frying pan on average heat.
Step 5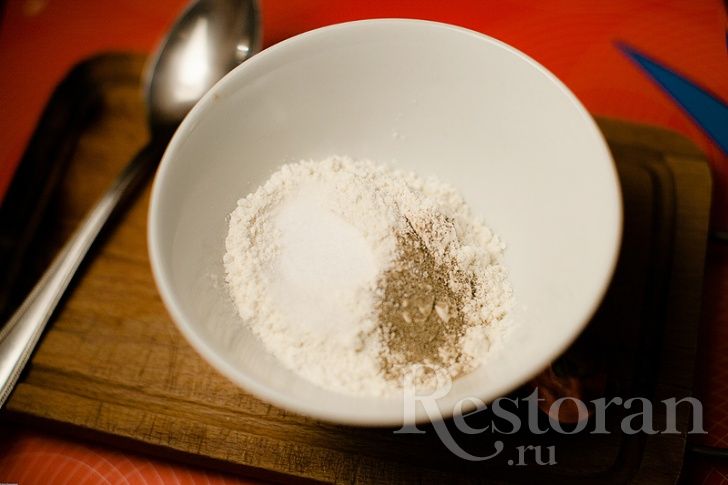 We mix flour with ½ tea spoon of salt and black pepper.
Step 6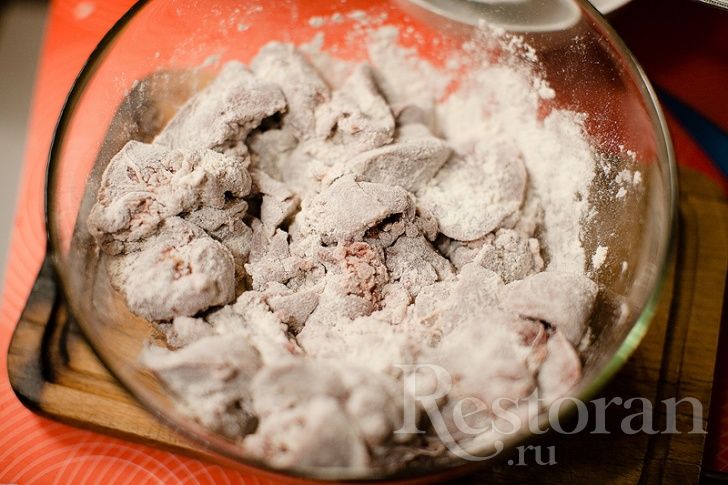 Add flour into the liver and stir up well.
Step 7
Put the liver on the frying pan. Put each piece with a hand to avoid adding extra flour. Fry all together on the strong heat, stirring up. The liver should get brown. Then pour hot broth and stew/fry for another 3 minutes.
Step 8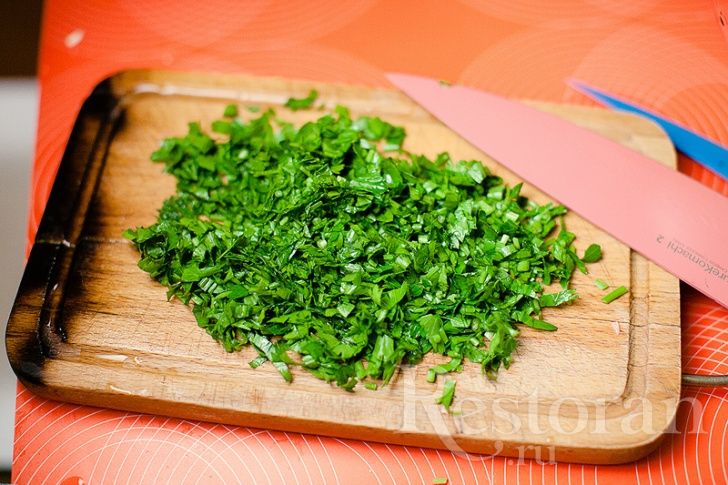 Meanwhile, finely chop the parsley.
Step 9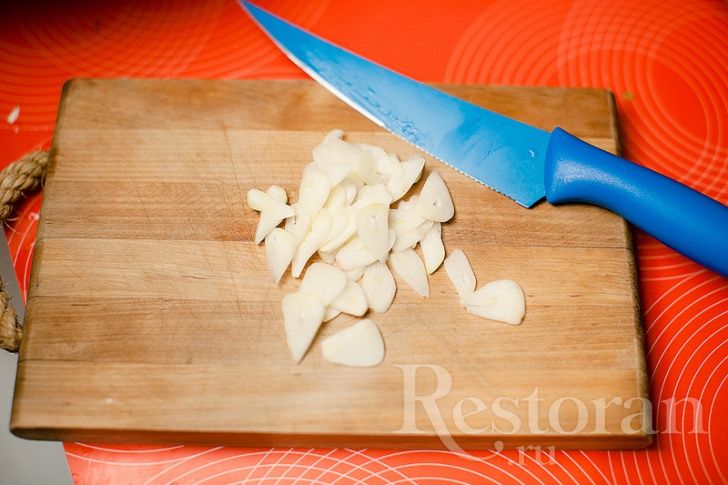 And cut the garlic into fine plates.
Step 10
Put the liver with bacon into the bowl and keep them warm.
Step 11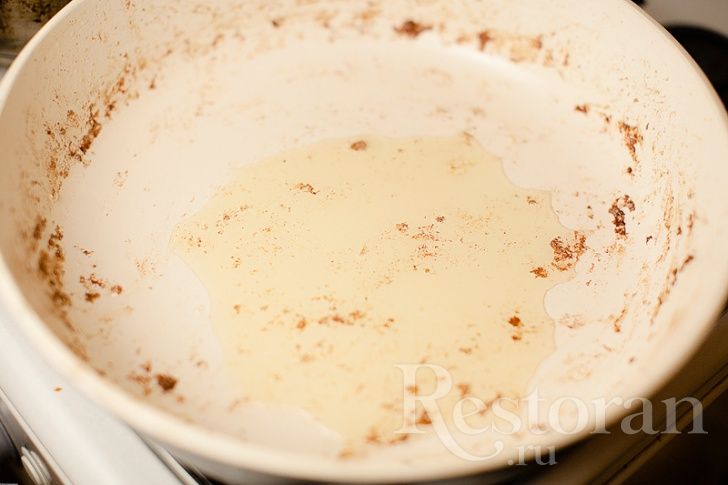 Heat olive oil on the same frying pan.
Step 12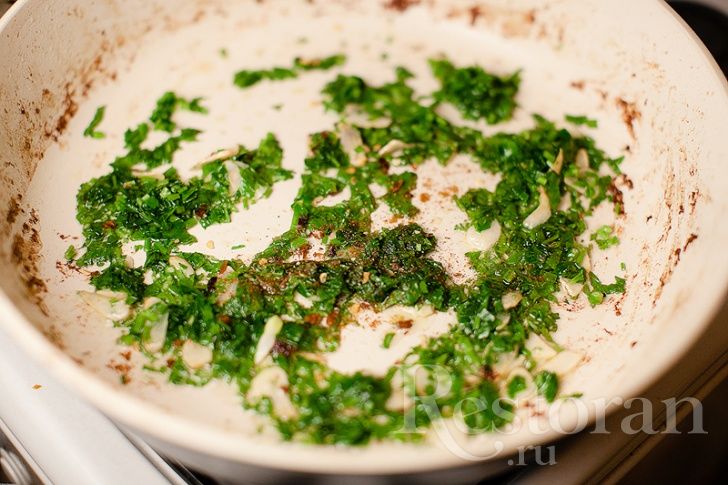 Add garlic and in a minute put the parsley and a pinch of salt. Heat all together for one minute more.
Step 13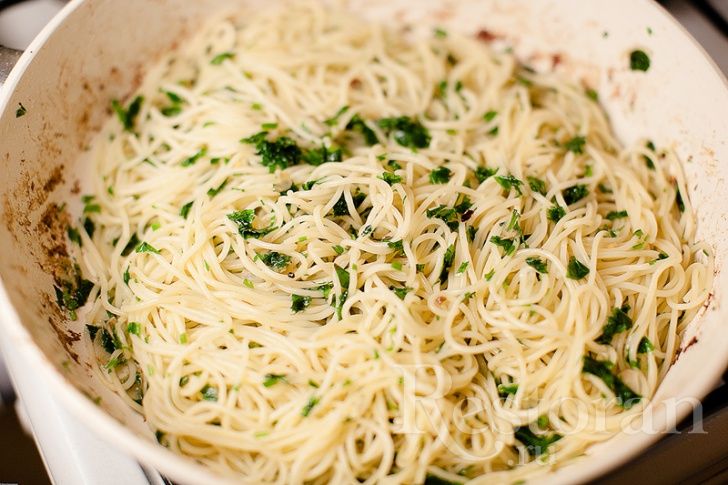 Put the noodles into garlic-parsley oil. It is a trick from Italian chefs – starch water from noodles will dilute the sauce and make it thick as needed. Heat all together for one minute.
Step 14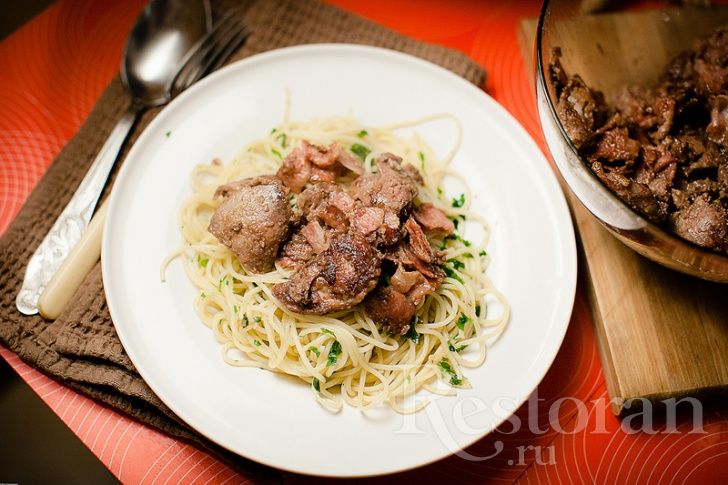 Serve the noodles topped with liver and bacon. If you have white wine… Mmmm!
Bon appetite!
ON TOP