Macaroni with hunter's sausages
This is a fast recipe made of products on hand Очень быстрый рецепт из подручных средств, for break out as they say. At home I always have a pack of grated tomatoes, cream and cheese. Not speaking about onion and garlic. Sausages can also be found or you may buy them at the nearest supermarket.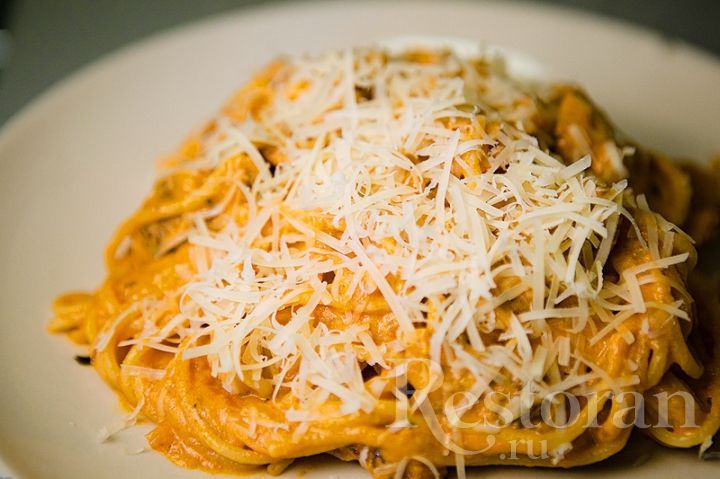 Ingredients:
Onion – 1 pc;

Garlic (ideally – young) – 3-4 cloves; 

Hunter's sausages – 3-4 pc;

Grated tomatoes – a pack (400 ml);

Cream – 250 ml;

Dry Provencal herbs or 2-3 twigs of thyme;

Olive oil – 1 tbsp;

Spaghetti (or other macaroni) – 200 g;

Paprika, chili pepper, salt;

Parmesan for serving – 50 g. 
Step 1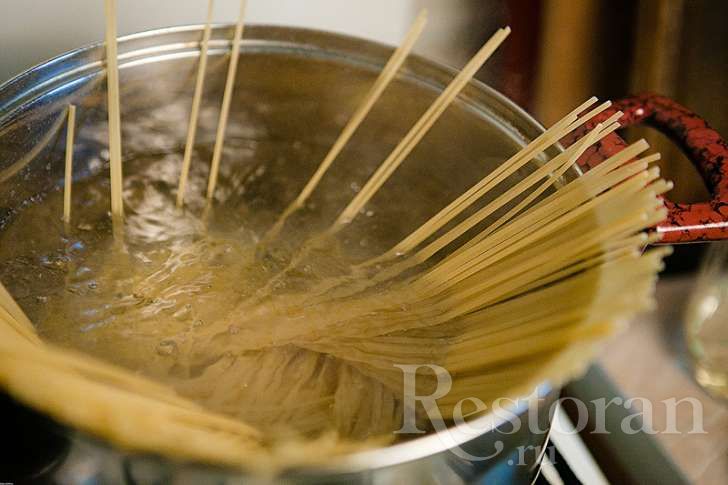 Boil macaroni at boiling salty water according to instructions on the pack but 1 minute less.
Step 2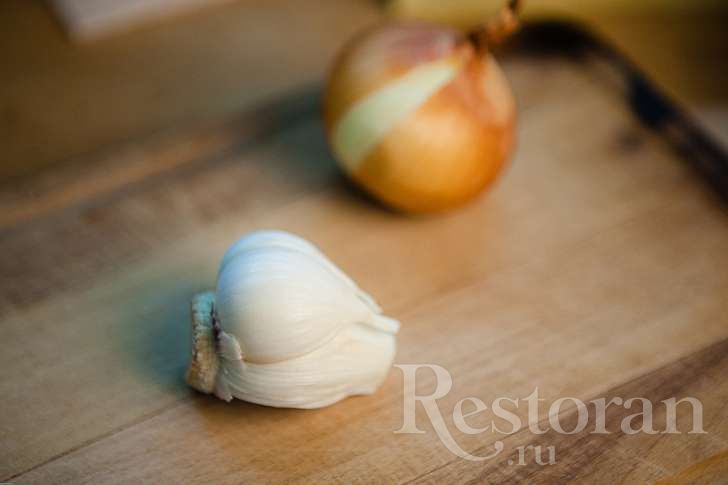 Peel and finely chop the onion. Peel young garlic.
Step 3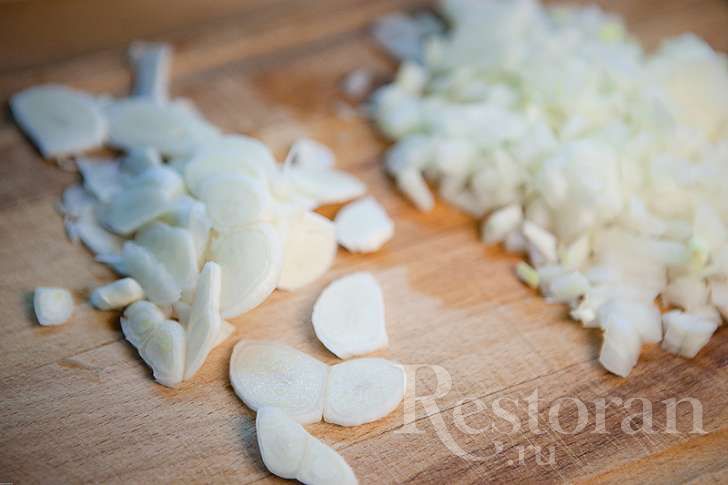 Cut the onion into plates not separating them into cloves.
Step 4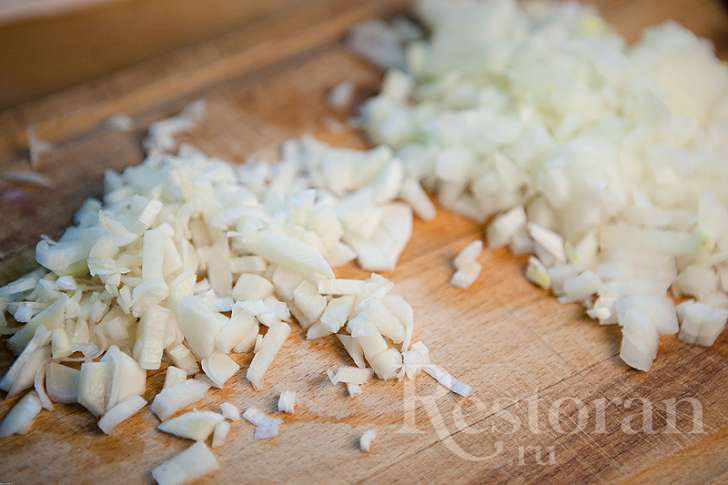 Then finely chop it.
Step 5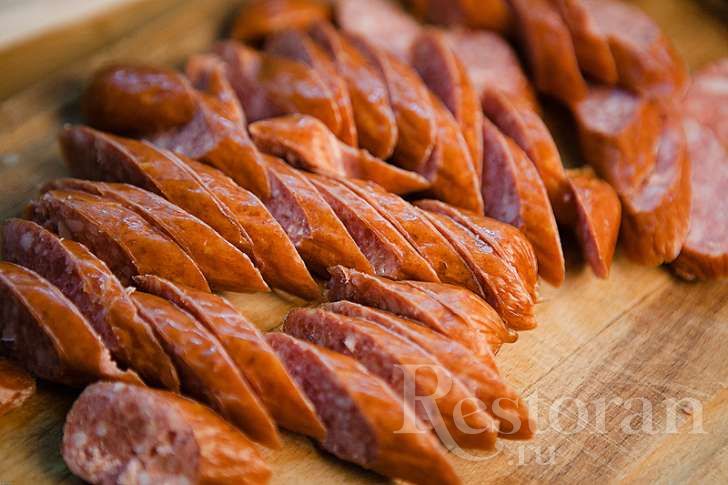 Cut sausages in rings across.
Step 6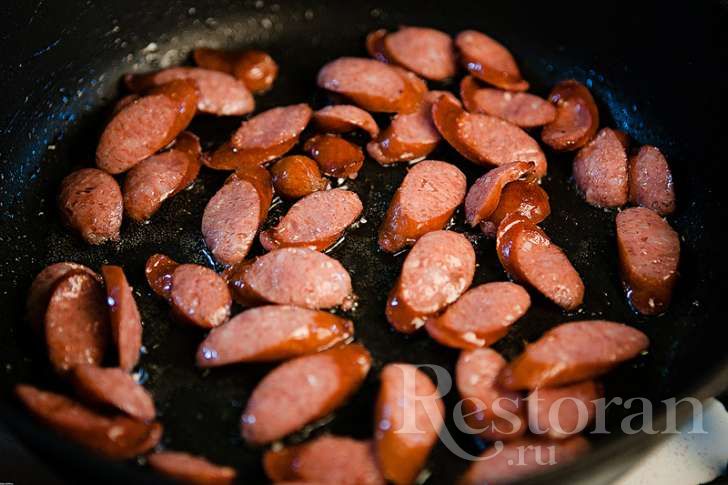 Heat over the frying pan with olive oil and place sausages there, fry them stirring up until brown colour, 3-4 minutes.
Step 7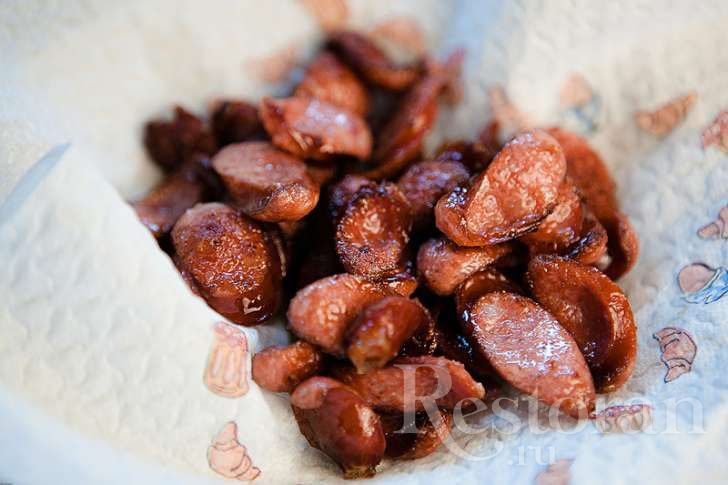 Then place sausages on a plate with paper towel to remove extra fat.
Step 8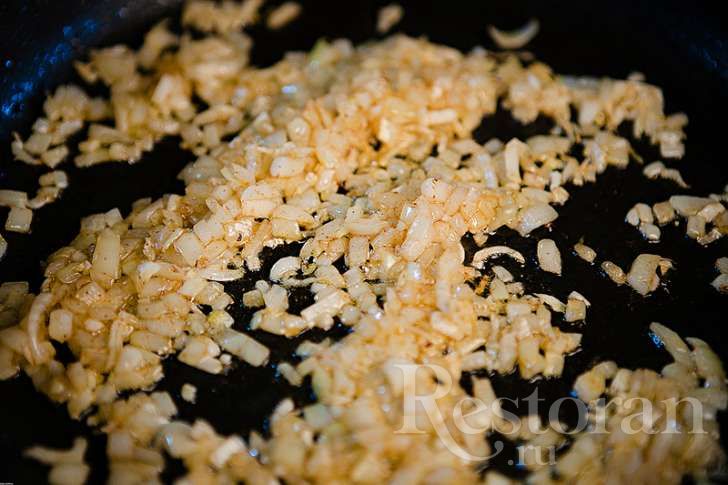 Place onion and garlic in the same frying pan and fry for a couple of minutes until transparency. Sprinkle with chili and paprika while frying. If you have thyme, place leaves there. If you have Provencal herbs, add approximately 1 tea spoon flat.
Step 9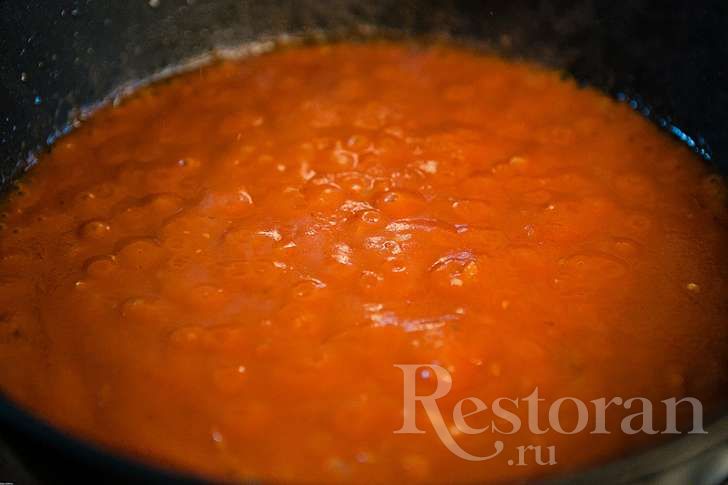 Pour with grated tomatoes and get boiled on medium heat.
Step 10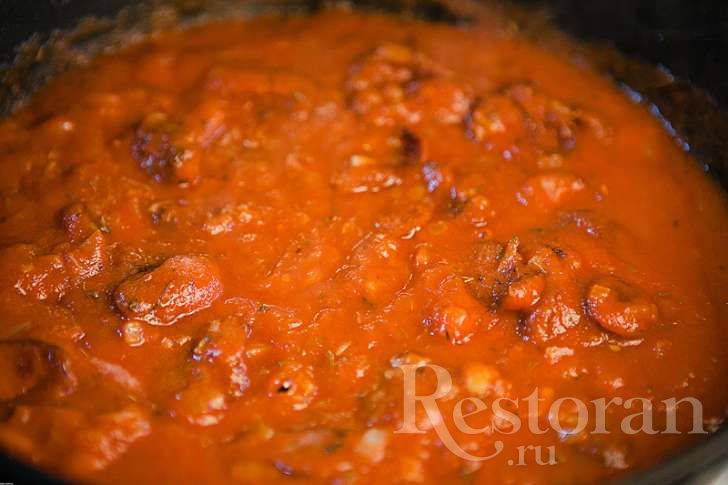 Place sausages in the frying pan. Heat over again until bubbles.
Step 11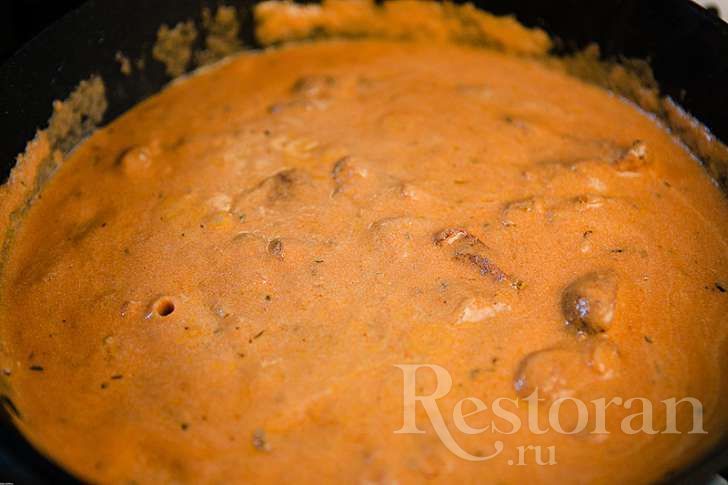 Then pour cream and wait for boiling again.
Step 12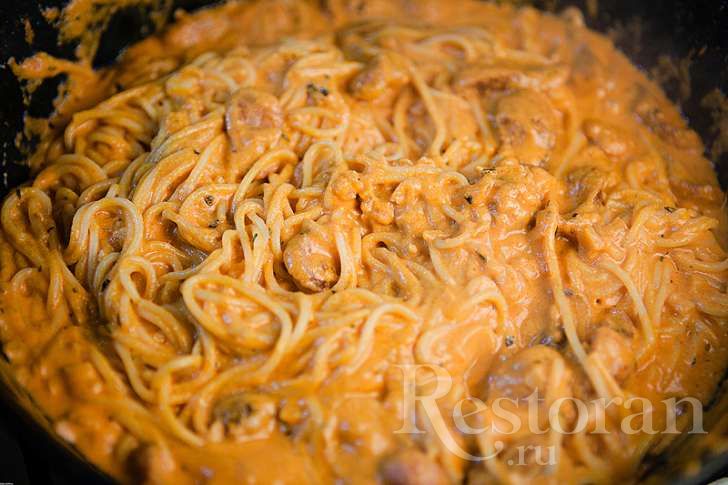 Then place macaroni in the sauce, mix up, stew for one minute and turn off.
Step 13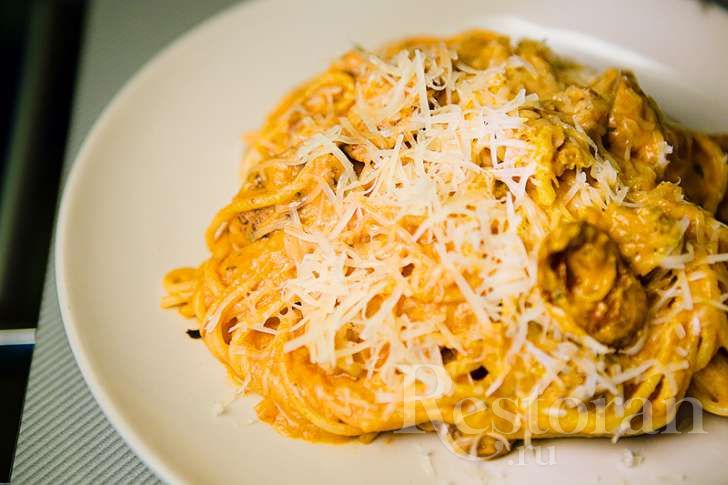 Serve with grated Parmesan.
Bon appetite!
ON TOP