Lemon fritters with ricotta and blackberry sauce
A wonderful morning is guaranteed to you with this recipe! Fluffy tender fritters with lemon flavour are delightful as such. If combined with blackberry sauce they are ideal!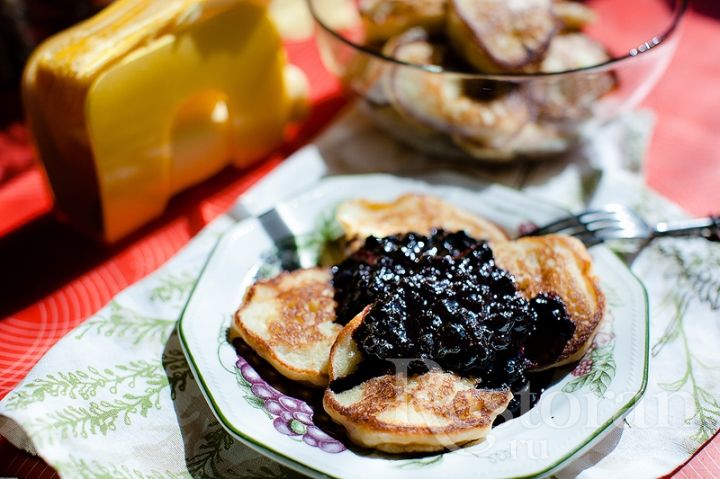 Ingredients:
Flour – 1.5 glass; 

Sugar – 4 tbsp;

Baking powder – 2 tea spoons; 

Lemon juice – ½ glass;

Lemon zest – 1 tbsp;

Ricotta – 250 g;

Eggs – 2 pc;

Oil – 1 tbsp;

Salt – a pinch.
For sauce: 
Frozen or fresh blackberries – 300 g;

Sugar – 2 tbsp;

Lemon juice – 2 tbsp; 

Corn starch – 1 full tea spoon. 
Step 1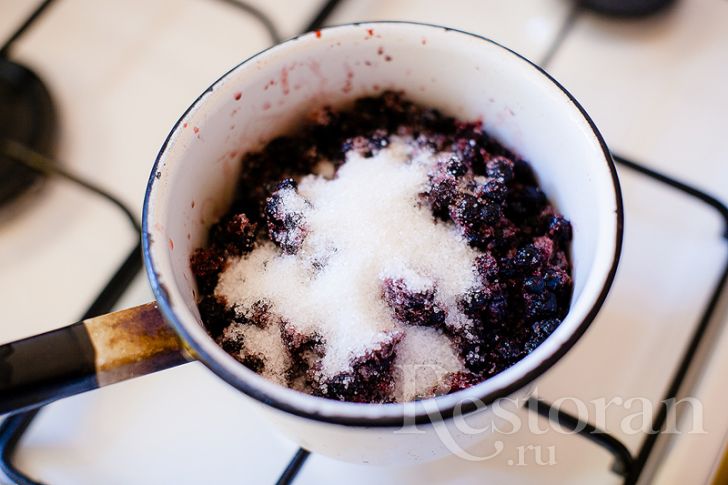 First, let's prepare sauce. Put frozen or fresh blackberries into a small saucepan, add sugar and pun on low heat under the cover. Mix up after 3-4 minutes and heat over until bubbles.
Step 2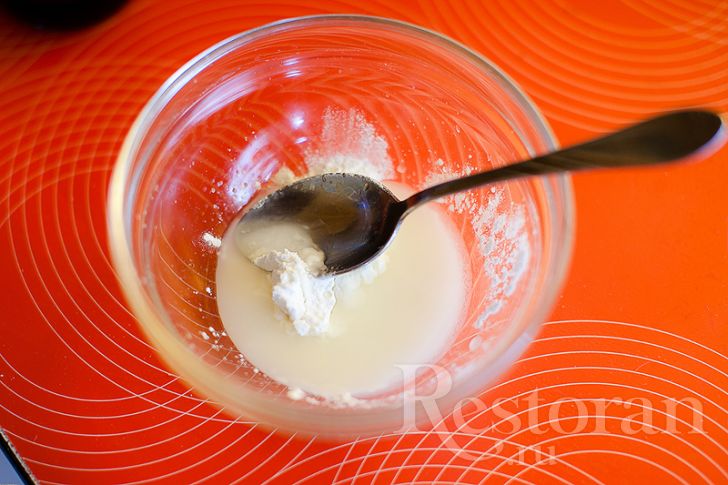 Meanwhile, dilute the starch in lemon juice.
Step 3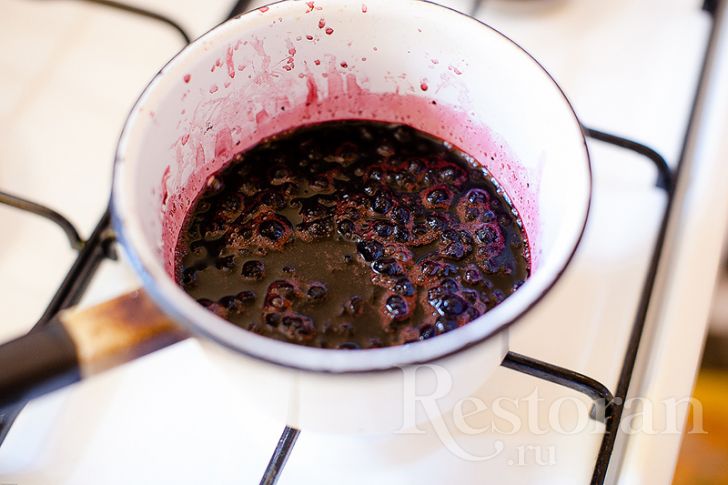 When blackberries start bubbling, add starch, wait until boiling again and cook for 5 minutes to get the sauce thick. After that switch off and leave to cool down.
Step 4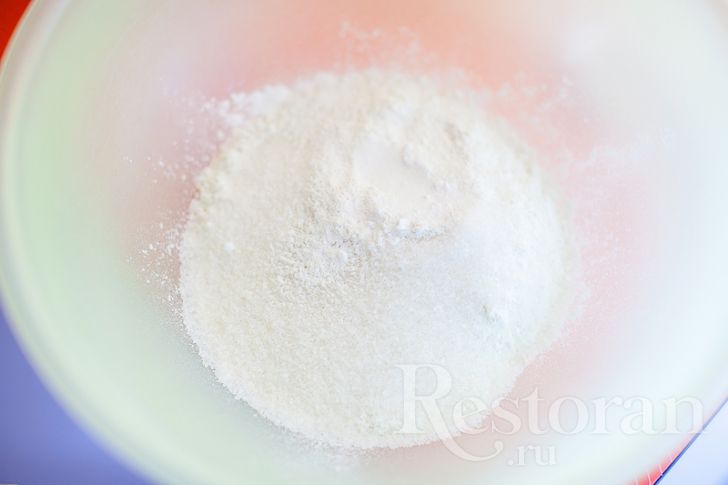 Stir up sieved flour with baking powder, sugar and salt in a bowl.
Step 5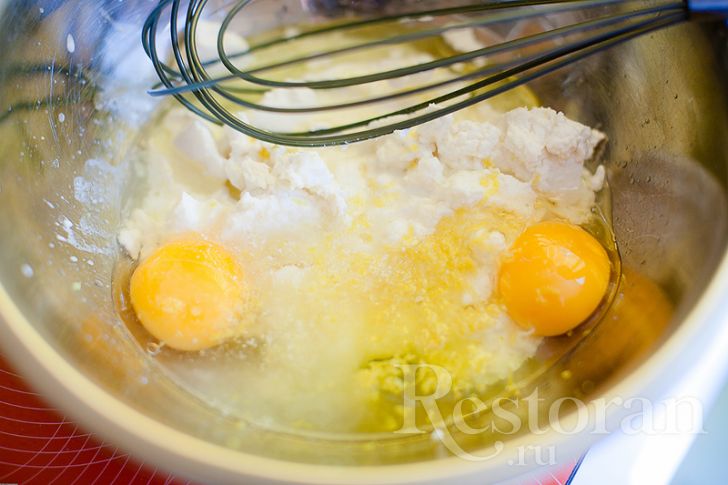 Put ricotta, eggs, lemon juice, lemon zest and oil in the other bowl. Stir up.
Step 6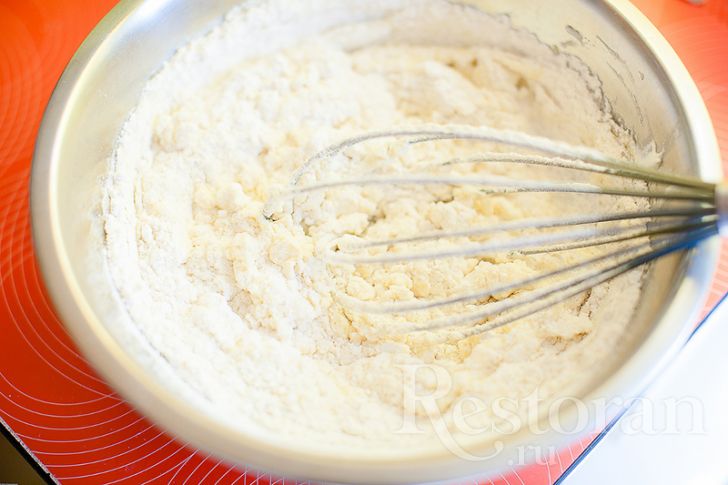 Add ricotta mix into the flour mix.
Step 7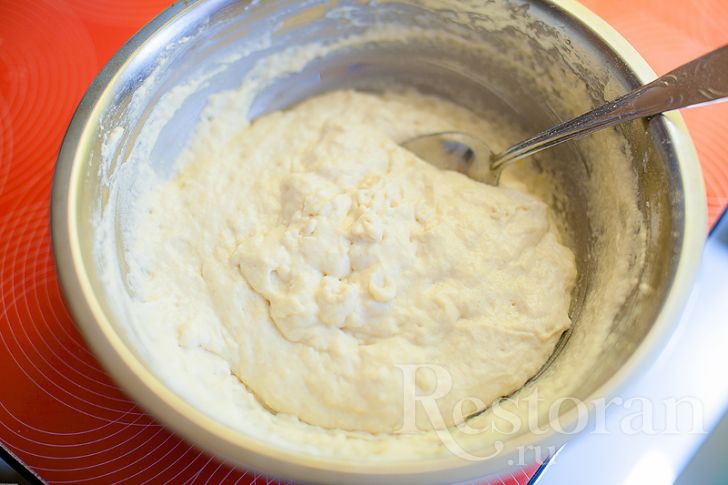 Stir up until the flat mass.
Step 8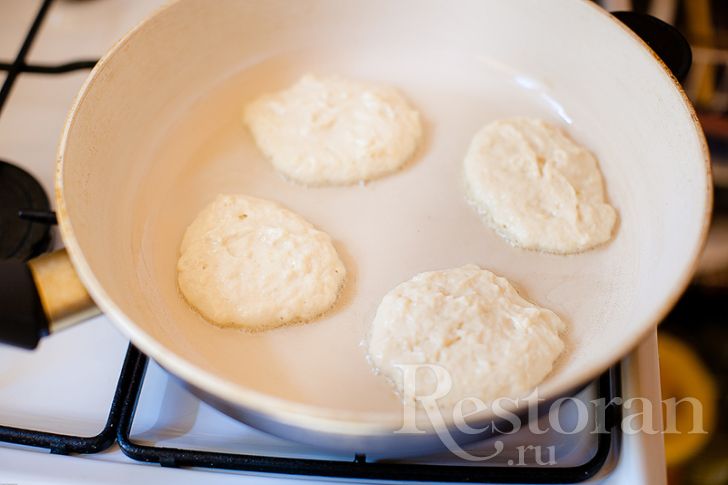 You may fry these fritters on a fry frying pan. I preferred more "Russian" variant and added a drop of oil. So, heat the frying pan over (with oil or without) and put a table spoon of the dough on. As soon as the top starts bubbling, you may turn it over.
Step 9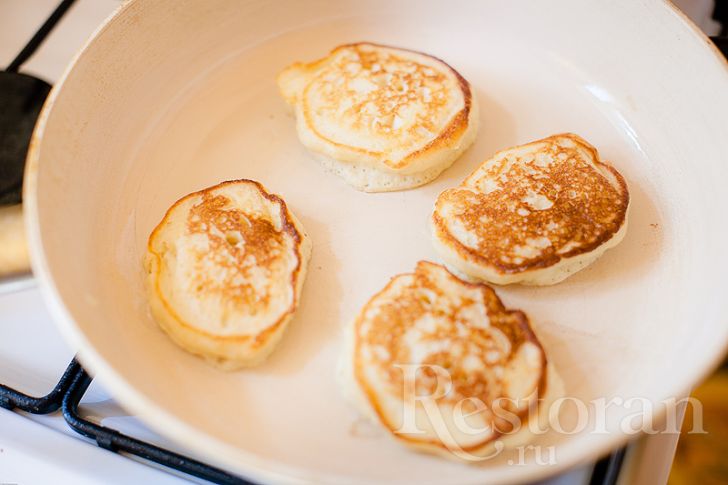 Fry for another couple of minutes on the other side. The heat is average.
Step 10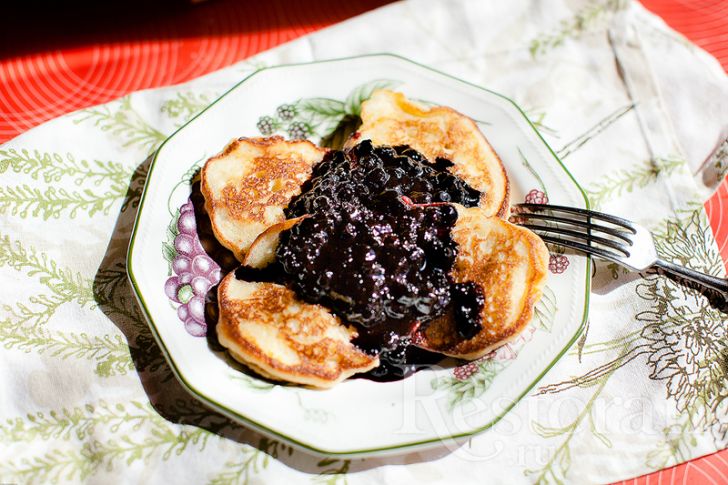 Serve with blackberry sauce. Try to avoid scuffling.
Bon appetite!
ON TOP