Potato pancakes with avocado salsa
This is an excellent autumn potato recipe – pancakes with mashed potatoes and onion topped with incredible avocado sauce. It's wonderful because it might be served as a starter for a festive table – just cook small pancakes. I served with low-salty salmon but for everyday meal it'll work without it.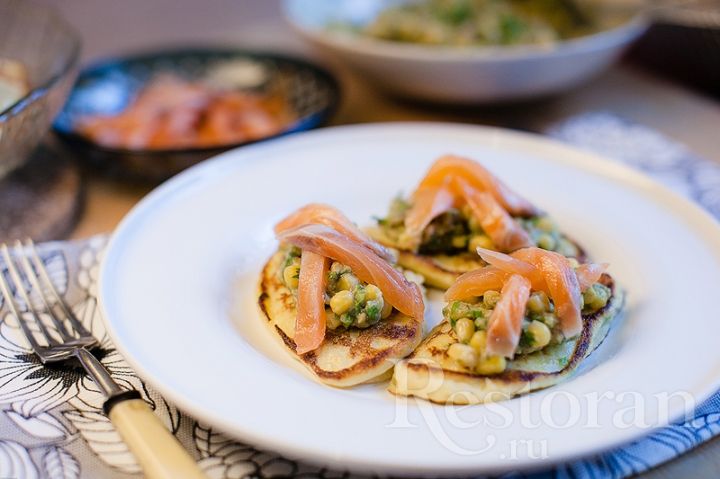 Ingredients:
Potatoes – 800 g;

Milk – 200 ml;

Eggs – 2 pc;

Spring onion – 5 stalks;

Flour – 100 g;

Salt, ground black pepper;

Oil;

Low-salty salmon – 100 g.
For salsa:
Avocado – 1 pc;

Bacon – 5 slices;

Canned corn – 1 small can (160 g);

Cilantro – bunch;

Lemon juice – 1 tbsp;

Olive oil – 2 tea spoons;

Salt, ground chili pepper, black ground pepper.
Step 1
Peel potatoes, cut into big pieces and place on stove to cook. After getting boiled sprinkle with salt and cook on low heat under the cover for 30 minutes. It should be absolutely soft. Meanwhile, we can prepare salsa. Finely chop the bacon.
Step 2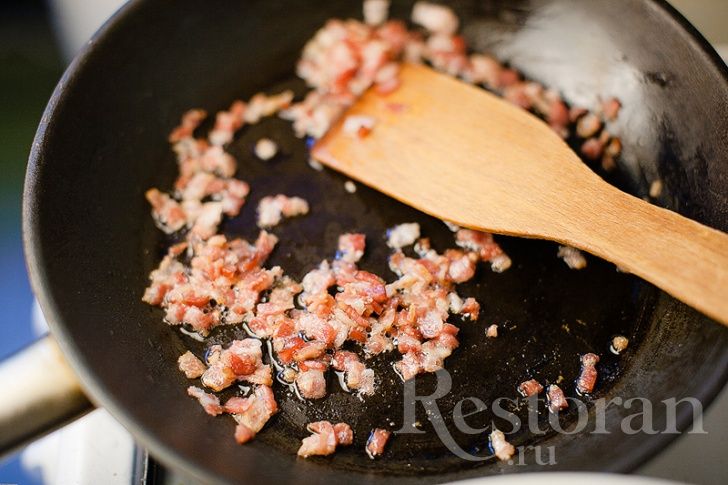 Fry it on pre-heated frying pan without oil until brown color. Switch off.
Step 3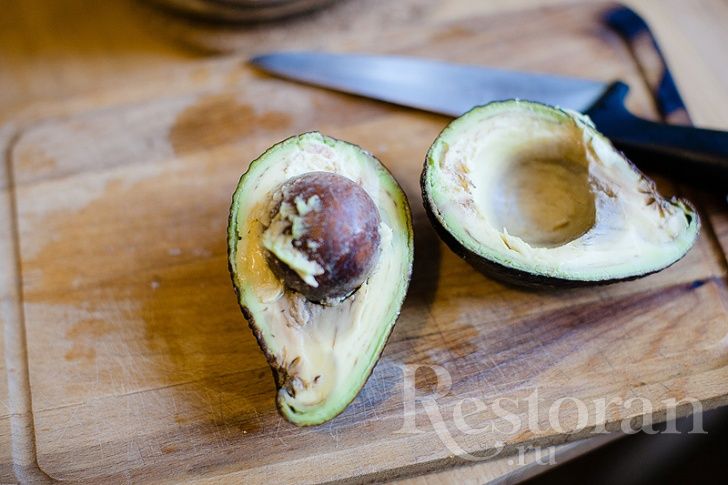 Halve avocado carefully alongside, divide two halves. Take out the core.
Step 4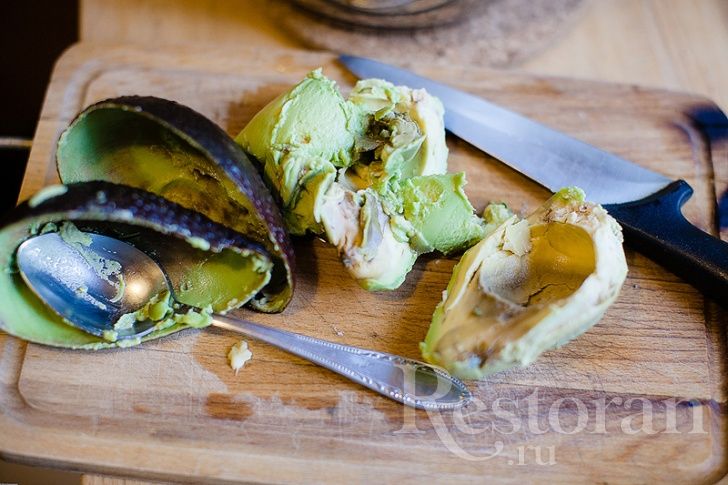 Take out the flesh with a spoon. You will do it easily if avocado is mellow.
Step 5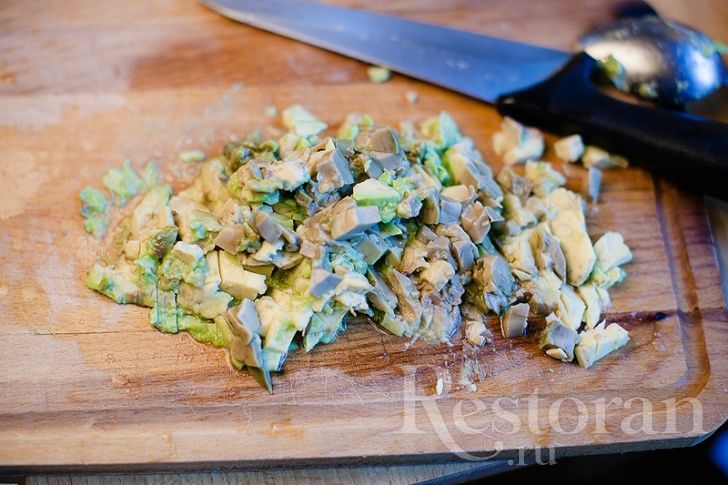 Cut avocado into small cubes.
Step 6
Sprinkle with salt and black pepper, sprinkle with lemon juice. Mix up.
Step 7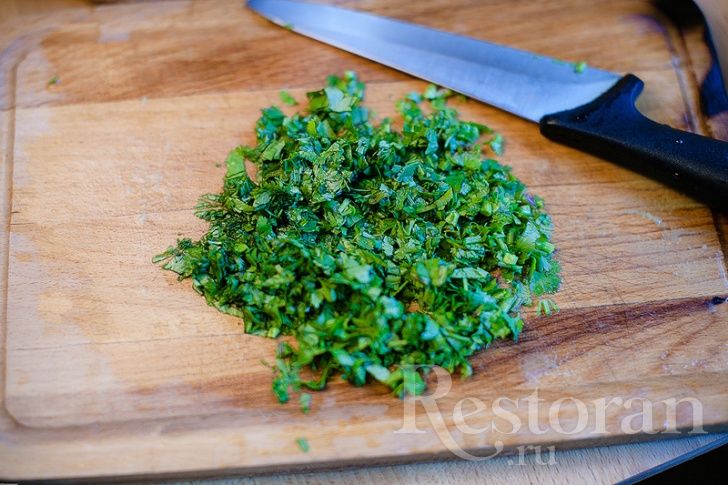 Finely chop cilantro and place with avocado.
Step 8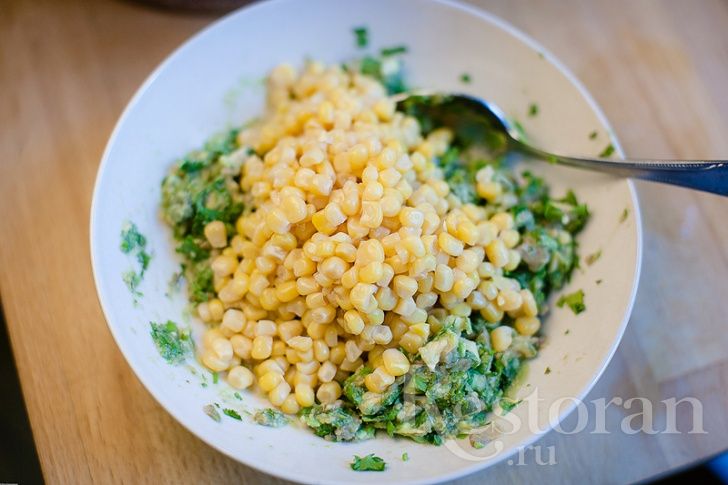 Place corn there (drain out the liquid beforehand).
Step 9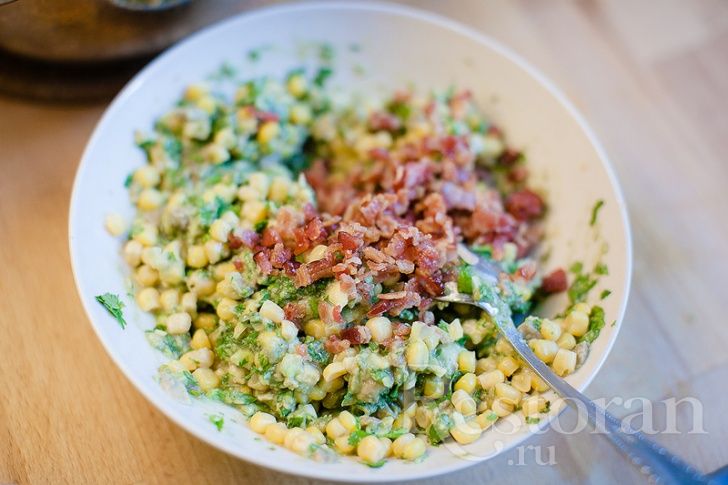 Place the bacon there. Mix up and season with olive oil.
Step 10
Add chili to your taste. Avocado salsa is ready.
Step 11
Drain out water from cooked potatoes.
Step 12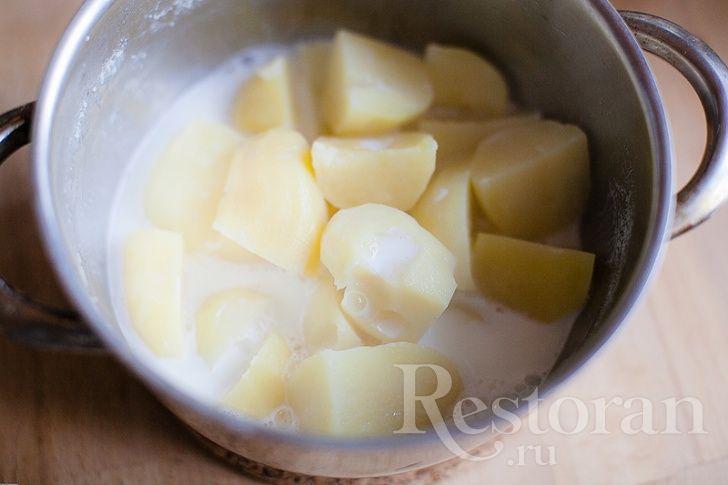 Pour in hot milk.
Step 13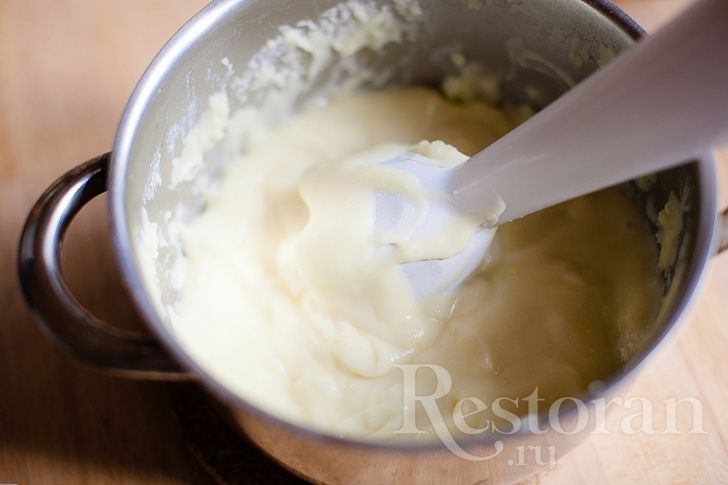 Make mashed potatoes using a blender. Usually, I never cook mashed potatoes in a blender as it gets homogeneous like glue. But this time we need it because our aim is to make pancakes with a very tender structure.
Step 14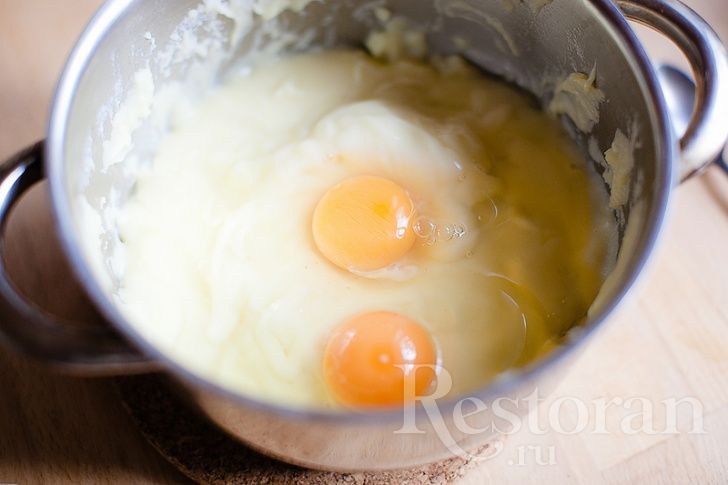 Add eggs, mix up. Just with a spoon.
Step 15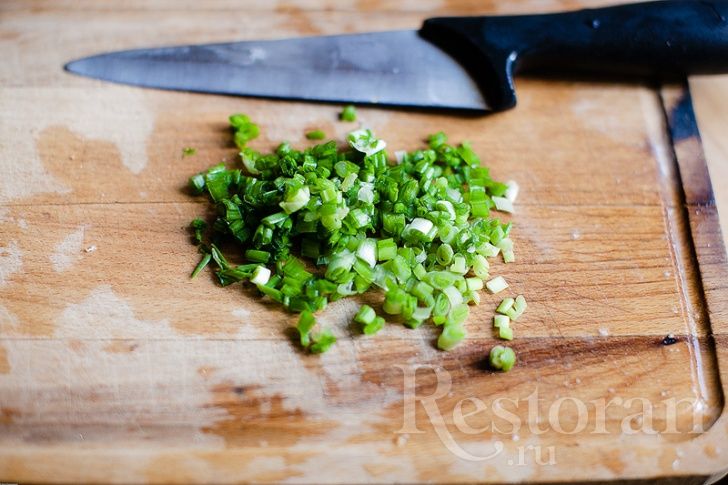 Finely chop the spring onion and place in the puree.
Step 16
Mix into the flour.
Step 17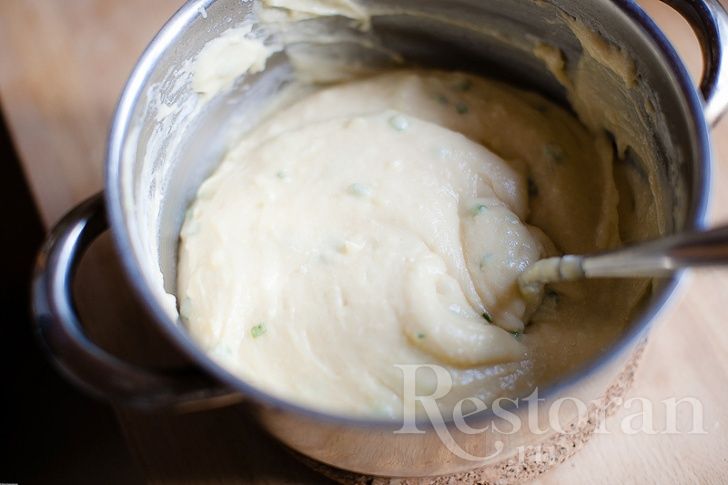 The dough is like for fritters.
Step 18
Sprinkle with salt and pepper.
Step 19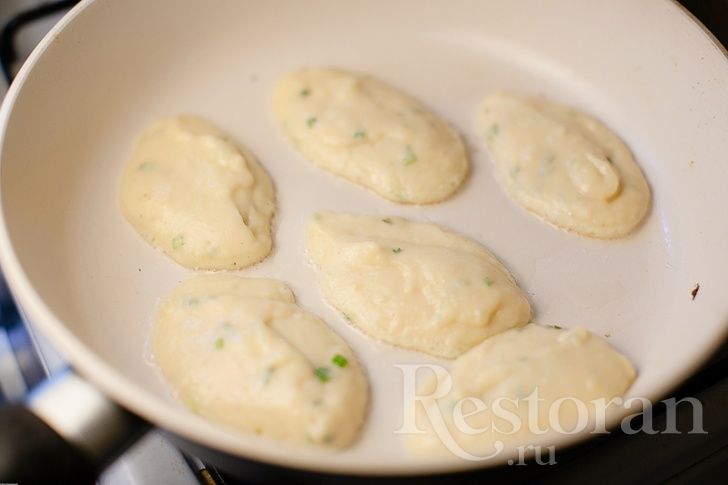 On pre-heated frying pan pour a drop of oil. One drop is enough for us. I already wrote above that if you use this recipe as a festive option then fry pancakes smaller in size.
Step 20
Fry a couple of minutes from each size until the brown color. They are incredibly fluffy and tender inside with a nice brown crust. Very tasty.
Step 21
While frying pancakes, you may finely slice salmon.
Step 22
Serve pancakes with a spoon of salsa and a few salmon slices on top.
Bon appetite!
ON TOP