Cold green tea with peaches and mint
It is well-known that tea quenches thirst best of all in the heat. In general, it's good to indulge your family and yourself with tasty drinks and not to avoid buying chemistry. So, we prepare homemade lemonades and teas. Moreover, it's not either simple or fast. But how tasty it is!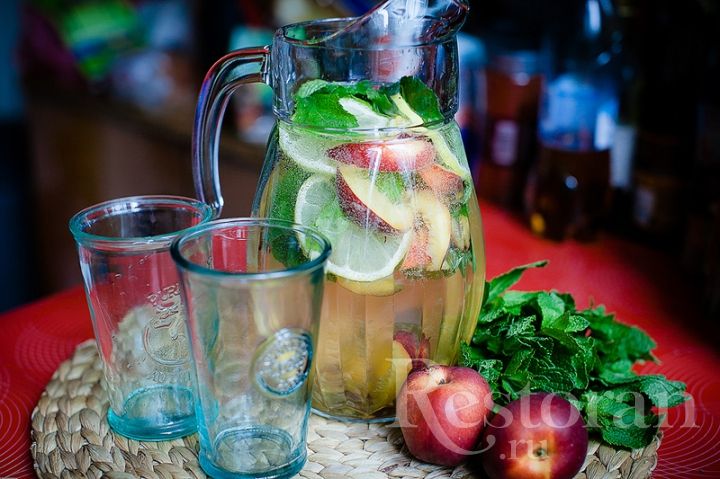 Ingredients:
Green tea (brew) – 2 tea spoons;

Boiled water – 0.5 l;

Peaches or nectarines – 2 pc;

Lemon – 1 pc;

Mint – 5 twigs;

Sugar – 3 tbsp;

Cold sparkling water – 1 l.
If you take green tea with fruit flavour and aroma, it'd be more interesting. I have it with flowers and apricot.

Step 1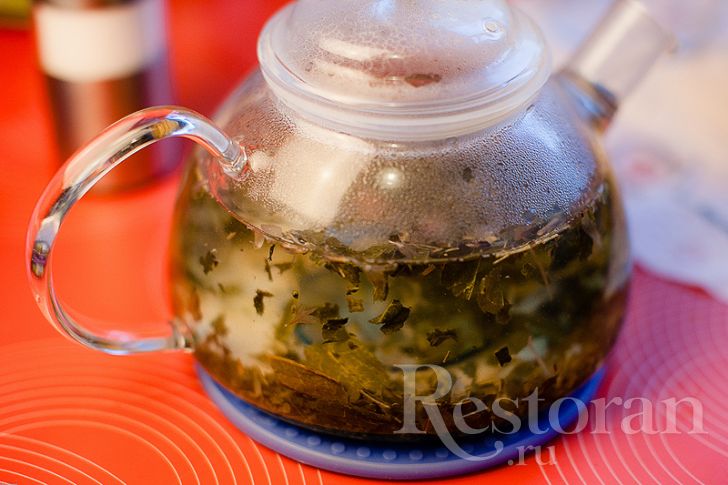 Brew green tea with 0.5 l of boiled water.
Step 2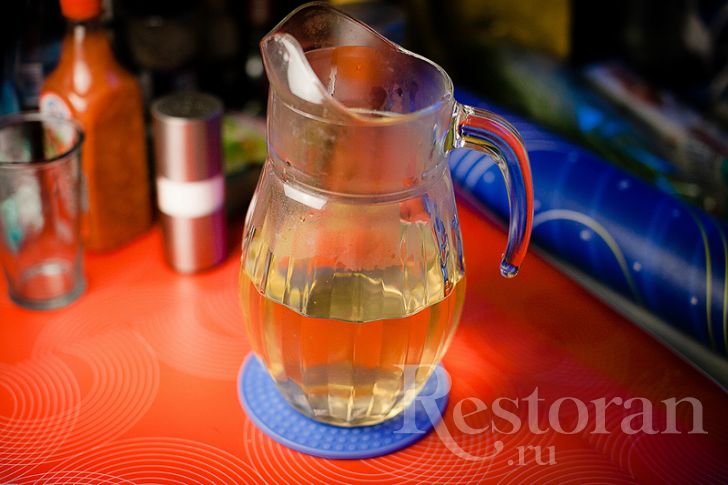 After the tea has been thoroughly brewed, pour it into the jar, add sugar and melt it until dilution. Then wait when the tea cools down completely.
Step 3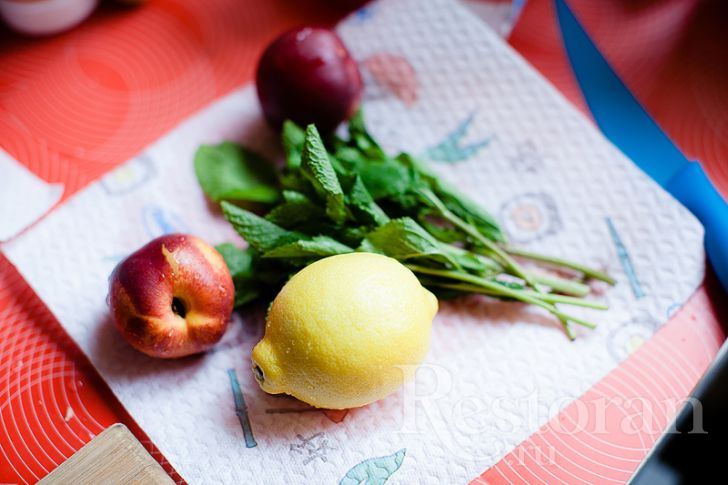 Wash out the mint, nectarines (peaches) and lemon.
Step 4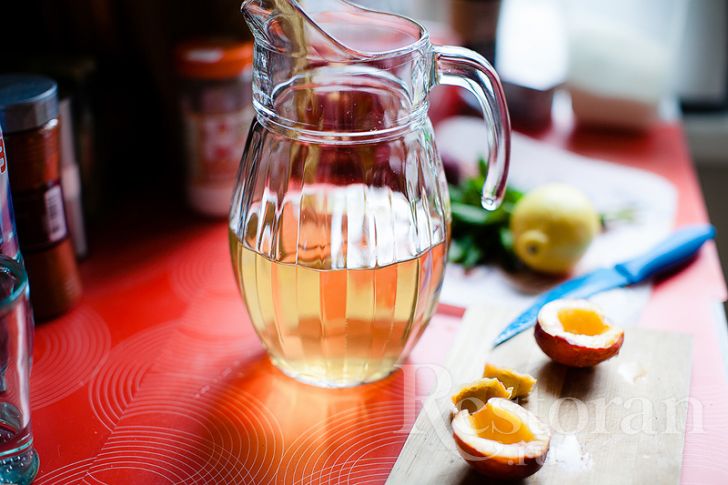 Take out the seed from nectarines and slice them. Put into the jar with tea.
Step 5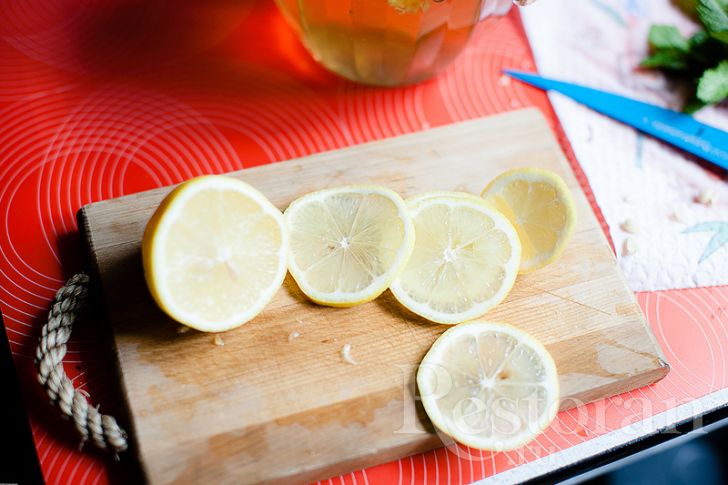 Cut the lemon into thin rings, remove seeds. Put into the tea.
Step 6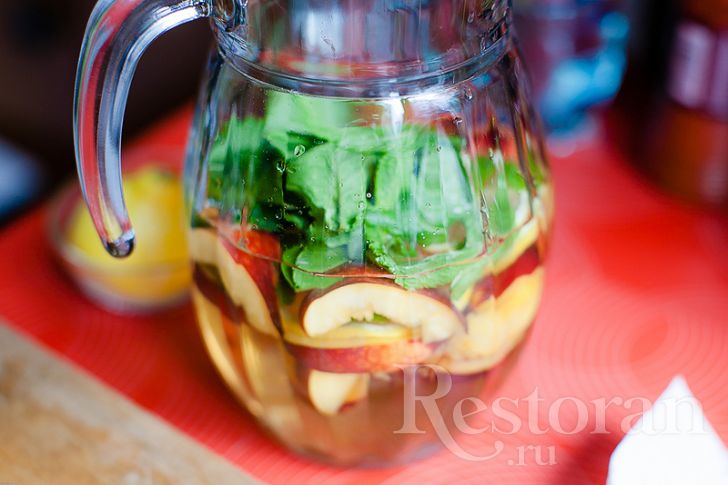 Tear out mint twigs and also place into the jar.
Step 7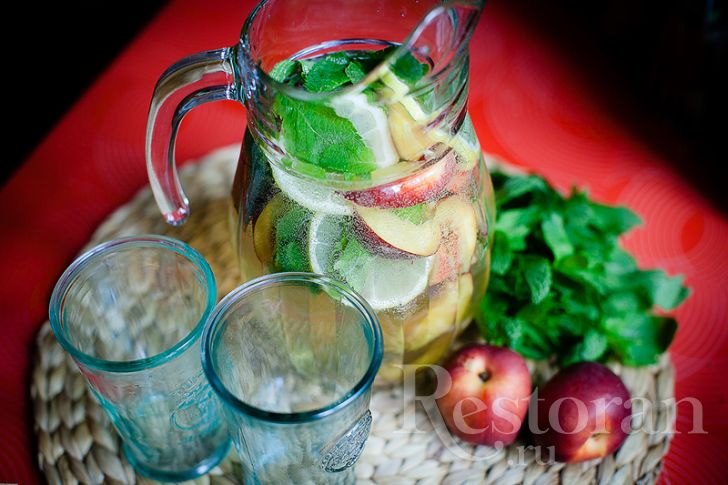 Add cold sparkling water. You may throw ice. It is very tasty!
Bon appetite!
ON TOP