Fiolet Restaurant Ready For Heat!
Weather forecasts tell us about real summer heat coming soon. It's getting really hot which means it's just the time for light dishes and fresh drinks.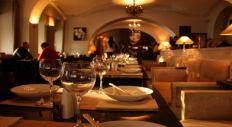 Kitchen:
Asian, Japanese
Average bill:
1500-2000 rub
Address:
4, Lomonosova square, Saint-Petersburg
Fiolet restaurant invites guests to enjoy incomparable works from the Chef created especially for the summer menu. We advise to try tuna tartar with strawberry and piquant sauce, cold cucumber soup with tiger prawns, Murmansk cod with tender potato fillet and other new appetite dishes.
The ideal complement of the dishes will be lemonades and low alcohol cocktails. Cucumber-basil cocktail will be perfect to satisfy the thirst and black currant caipirinha will cheer you up on top.
Read also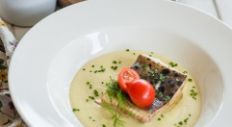 There are good news at the restaurant Na rechke for all who come here not only to have fun but also to have a good meal!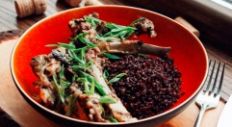 Are you starving? We are waiting for you today at Brussels pub for a seasonal menu offering dishes made of goatling!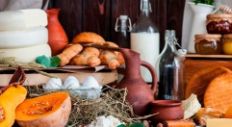 The Mamalyga restaurant suggests that you forget about autumn melancholy and come to see our bazaar.
ON TOP